Our Best Pillows for Neck Pain 2020
Friday, 17 January 2020
Some studies claim that over 50% of people over the age of 50 suffer from neck pain. Ranging from a mild inconvenience to a debilitating condition, neck pain is something that can affect anyone. Occasionally there is a more serious cause for neck pain, but generally it can be treated through rest, exercise and a change in your daily routine.
One change in routine can be your sleeping habit. A comfortable pillow can work wonders in treating neck and back pain, which is why there are a plethora of extra comfy pillows out there to give you a good night's sleep with a pain free neck the following morning. To help you find the neck pillow for you, we've created this short article presenting Our Best Pillows for Neck Pain.
Why Do I Have Neck Pain?
Neck pain can be caused by a wide range of different things. As the role of the neck is to support your head and allow for motion, it is prone to inflammation and abnormalities that can lead to prolonged pain. Sometimes these are caused by bad posture and overuse, and other times from injuries such as a fall, contact sports or whiplash.
Usually neck pain isn't serious, but if you have severe, ongoing neck pain that has lasted for over a week, we would recommend seeing a doctor. If not, and if you just want the aching to go away, or if you want a sound night's sleep but can't because of stiffness, try using one of our pillows for neck pain.
Best Pillows for Sleeping with Neck Pain
Harley Contour Neck Support Pillow for Neck Pain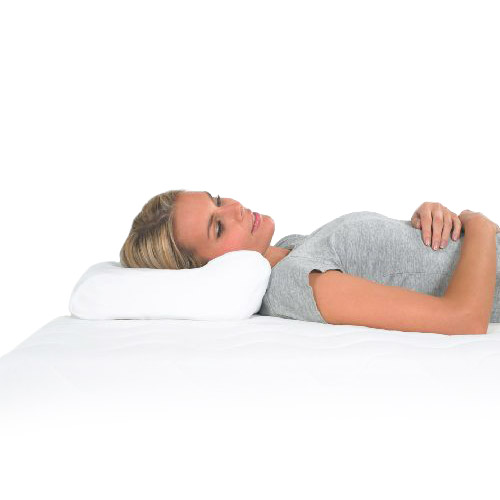 The first of our two best pillows for sleeping with neck pain is the Harley Contour Neck Support Pillow for Neck Pain, which works by moulding around the neck while you sleep. Available in five different sizes to ensure that your precise measurements are met, the liquid foam eases your neck through a deep sleep while providing enough support that it doesn't rest in an unnatural position. It is really recommended for sleeping on your side, boasting to be one of the best pillows for side sleepers available.
Therapeutica Spinal Alignment Orthopedic Pillow for Neck Pain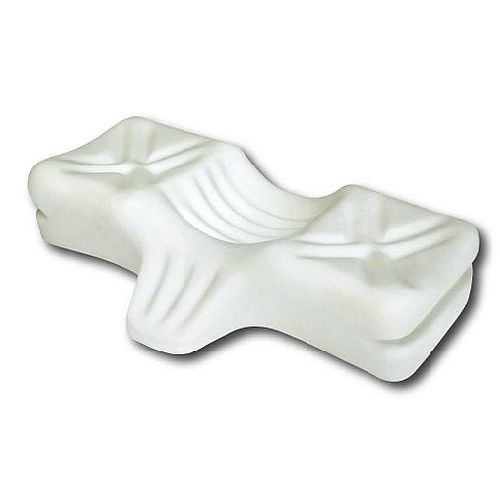 A leading cause of a bad neck is bad posture, which can be corrected through something called spinal alignment. The Therapeutica Spinal Alignment Orthopedic Pillow for Neck Pain is highly recommended if you struggle with posture, as it holds your body and neck in such a way that your spine is placed into a natural position. This not only ensures that you don't have a stiff neck in the morning, but it allows your neck to recover from any inflammation and bruising that may have occurred because of posture.

Our Best Pillow for Travelling with Neck Pain
Drive Medical U-Shaped Travel Pillow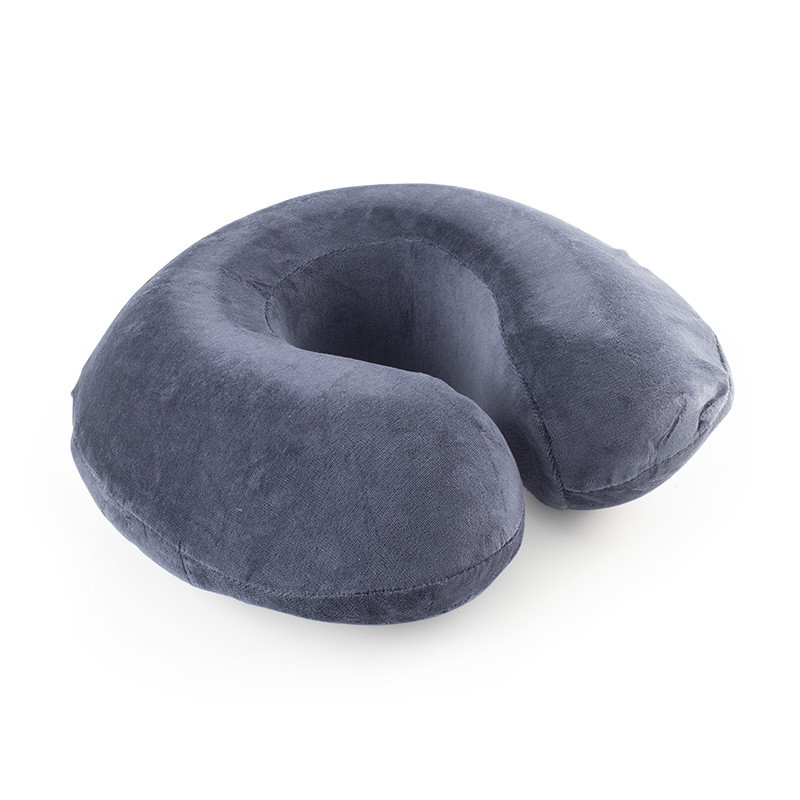 Travelling can both cause neck pain, and make existing neck pain worse. Your posture is all off, and you're forced to sit in an unnatural position for hours, which is why we encourage you to use a travel pillow while on the move. The Drive Medical U-Shaped Travel Pillow is ergonomically shaped to support the neck and head, helping to ease sore muscle and relieve tension, while using viscoelastic foam that contours to the neck for maximum support.
Our Best Water Based Pillow for Neck Pain
Mediflow Water Base Orthopaedic Pillow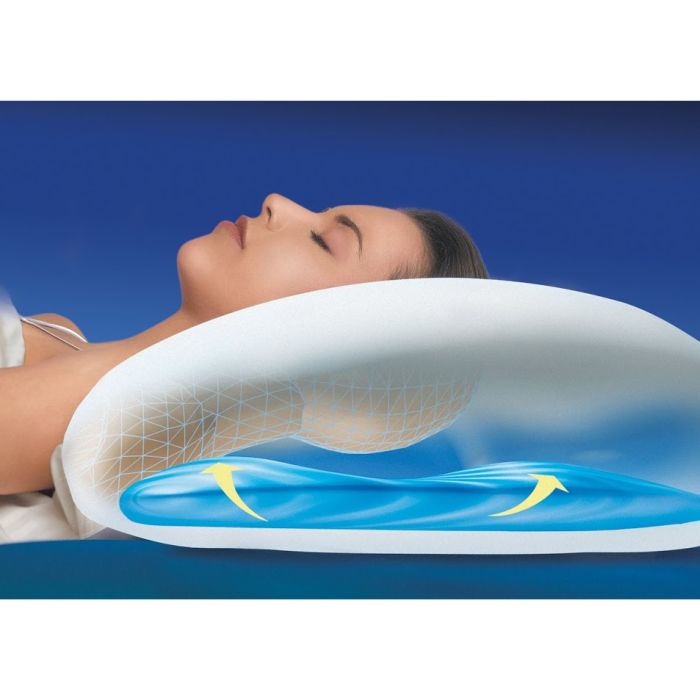 Water within a pillow allows it to cater to your specific needs, enabling night time stress free comfort that leaves you feeling satisfied and pain free the next day. The Mediflow Water Base Orthopaedic Pillow has been tested against other pillows and ranks top in user comfort, quality of sleep and the length of the time it took the subject to fall asleep, meaning it is proven in its ability to allow you to sleep soundly.
An Alternative Method for Neck Pain Recovery
Beurer Luxury Heat Pad for Neck and Back Pain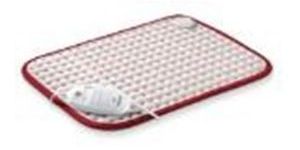 If you aren't on the move or trying to get to sleep, the Beurer Luxury Heat Pad for Neck and Back Pain provides an effective solution for when you're sat watching TV or reading a book. When activated the heat pad will provide up to three differing levels of heat, providing heat therapy that tackles neck pain at its source. Perfect for relaxing before bed, its soft microfibre fleece will ensure comfortable pain relief.
Help Ease Your Neck Pain and Sleep Better
More often than not, the cause of a bad night's sleep is a stiff neck that's been held out of position. Choosing the right pillow can let you sleep soundly, and wake up feeling refreshed and pain free. For further information, check out our Neck Pillows page, where you will find our full range of neck pillows.
Do you have any questions about living with neck pain or would like some advice about buying any of our neck pillows? Please don't hesitate to let us know in the comments, or find us on Facebook and Twitter.
Tags: Aids for Daily Living, Health and Care Expert Series, Neck Pain, Pillows, Therapeutica Spinal Alignment Sleeping Pillow, Top 5 Guides
Shop Neck Pain Pillows
Orthopaedic pillow recommended for neck pain and support
Supports the neck to reduce shoulder, upper back and neck pain
Comfortable pillow for back, side and stomach sleepers
Available in five different sizes to suit your precise requirements
---
Orthopedic pillow for neck and shoulder pain
Designed as a spinal alignment and sleep comfort pillow
Can be used as a pillow for side sleeping
Non allergenic and non toxic materials for safe sleep
---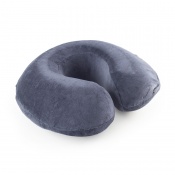 Ergonomically shaped to support the head and neck
Corrects body posture and prevents slumping
Helps to ease sore muscles and relieve tension
Ideal for providing support while travelling
---
Water-based pillow that reduces neck pain and improves sleep quality
Designed for those who suffer from neck pain, back pain, poor sleep and migraines
Outperformed all water-based pillows during a clinical test that measured sleep quality
Helps to rejuvenate, freshen and soothe daily stresses
---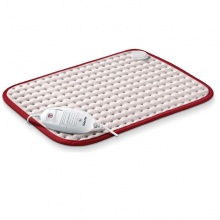 Beurer heat pad for neck pain
Can be used as an electric neck and shoulder warmer
Beurer luxury heat pad features turbo heating
Has three illuminated temperature settings