Top 5 Ostomy Support Belts 2022
Wednesday, 29 December 2021 | Paul
With new support products hitting the market each year, there has never been more provision for ostomates than there is now. This is our rundown of the Top 5 Ostomy Support Belts.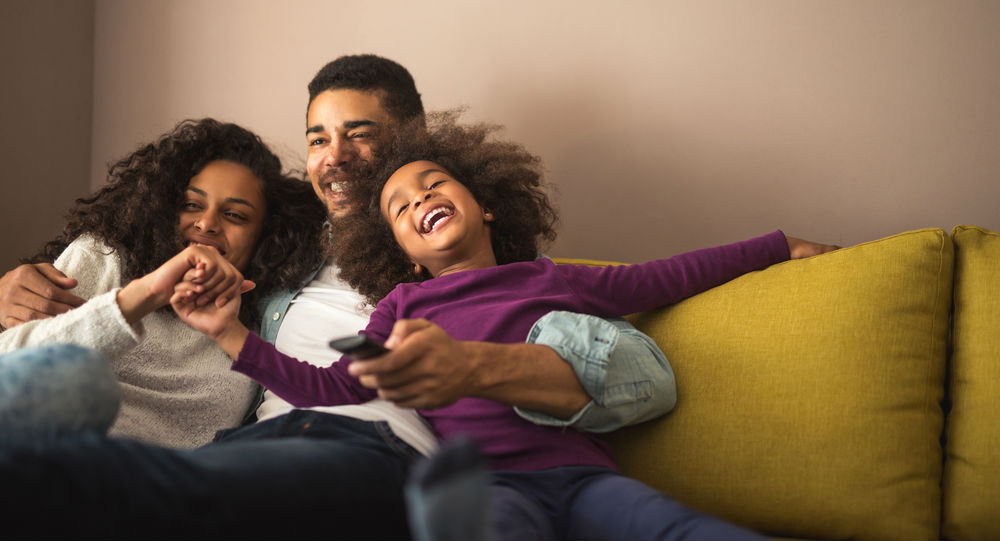 What Are the Benefits of an Ostomy Support?
A reliable ostomy support can have a huge range of personal benefits. It will secure your bag, preventing discomfort or awkward accidents. This is also very useful if you want to engage in physical activity.
At the same time, it can help to protect your stoma from becoming developing hernias or from prolapsing, and there are supports specifically designed to protect stomas after these have occurred. There are even supports designed to protect your stoma during rigorous physical activity such as contact sports.
Who Can an Ostomy Support Help?
Ostomy supports are ideal for helping all ostomates stay active without worrying about discomfort or embarrassment, including:
Colostomy patients
Urostomy patients
Ileostomy patients
What Should I Consider Before Purchasing?
There are several factors to keep in mind when choosing an appropriate support:
Where is your stoma located – for very low stomas a shorter waistband or supportive underwear may suffice, whereas higher stomas will need higher areas of support
Do you have more than one hernia – if you do you may want to choose a larger or multilayered support specifically designed for protecting multiple stomas
What kind of activities are you going to do – more physical activity will need more comprehensive protection
How discrete do you want your support to be – some supports come in skin tones while others are designed to match underwear
Do you have a parastomal hernia – if you have developed one or more hernias around your stoma you will need additional support (see our Living with a Parastomal Hernia blog for more information)
Our Top Five Ostomy Supports
Comfizz 10" Unisex Stoma Waistband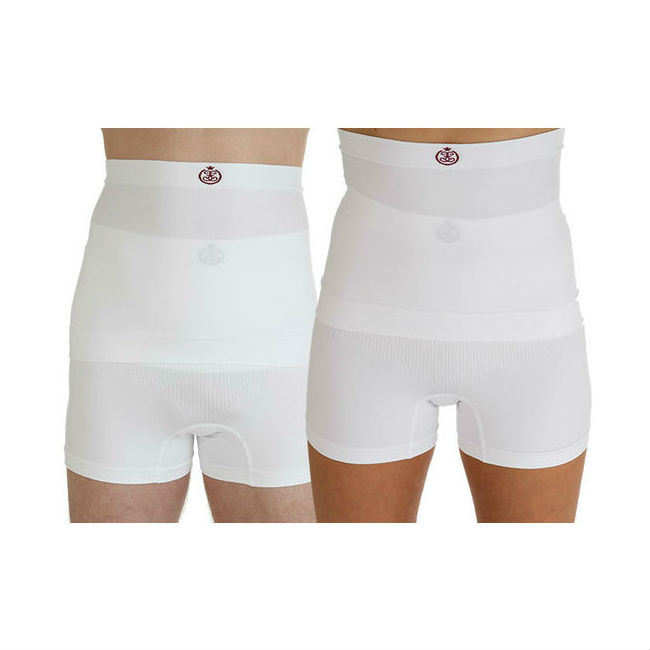 Designed to blend in with underwear or undershirts, the Comfizz 10" Unisex Stoma Waistband offers security and comfort to your ostomy device and stoma. Its gentle compression helps to protect the site while also reducing the movement of your bag for improved comfort. While this waistband is at the lower level of support, it is subtle and non-invasive – perfect for everyday use with low-risk stomas – and allows you to carry out your day without having to think about your stoma or ostomy device.
CUI Men's Boxers Ostomy Underwear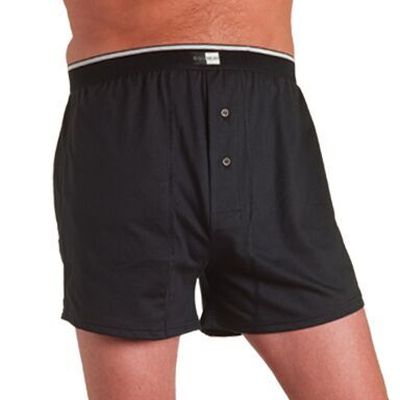 One of the first ostomy support products on this website – and still a top seller – the CUI Men's Boxers Ostomy Underwear are designed to be indistinguishable from standard men's underwear while maintaining firm support for both your stoma and ostomy device. They feature an extra high waistline to completely conceal any devices below the belly button, while an internal pouch prevents the pouch from leaning directly against the skin. These are an excellent choice if you prioritise discretion and a moderate level of support.

Comfizz 10" Unisex Double Layer Stoma Support Waistband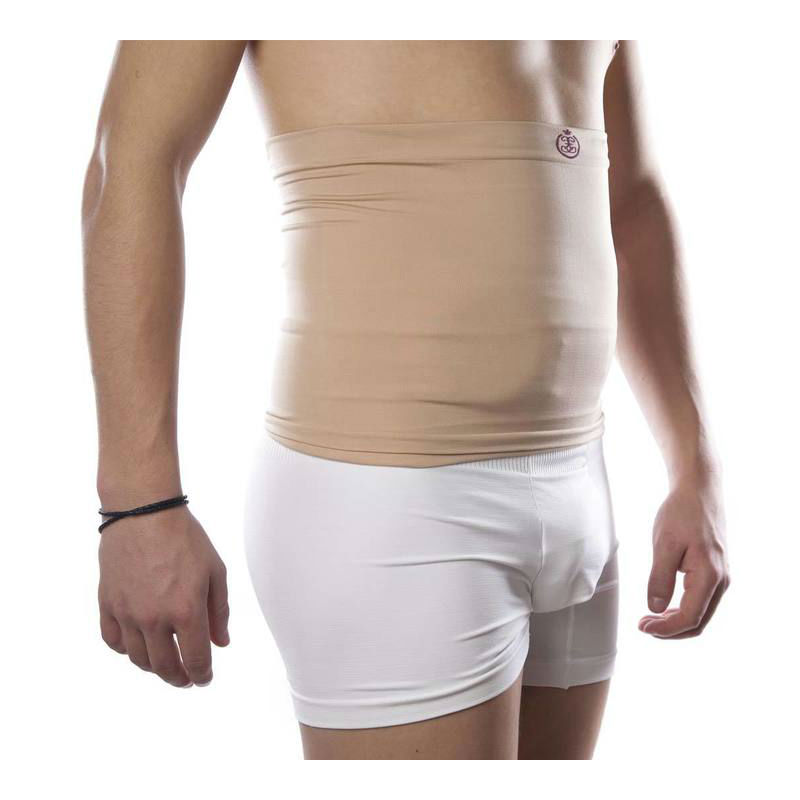 With an additional layer of support and a neutral tone, the Comfizz 10" Unisex Double Layer Stoma Support Waistband is able to offer diverse support suitable for a wide range of awkward stoma and device arrangements. Its breathable double layer features several slots, allowing you to raise your device off your skin regardless of its location. At the same time this waistband's higher level of support allows it to protect against parastomal hernias, and its large area of coverage makes it appropriate for use with multiple stomas.
Comfizz 15cm Ostomy Support Belt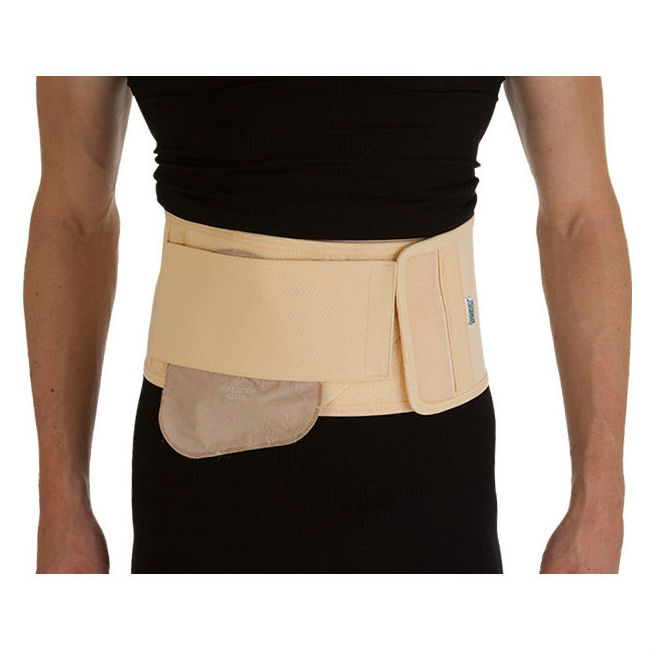 Designed to accommodate prolapsed stomas and parastomal hernias, the Comfizz 15cm Ostomy Support Belt offers a very high level of support to your stoma and ostomy device. It includes a stretch cover which – in addition to being appropriate for prolapsed stomas – helps to hold your bag firmly and comfortably in place, as well as an optional Stoma Protector to defend against unexpected impact and pressure. This is a very robust option, which despite a natural profile when worn under a shirt, is not as subtle as some alternatives.
Comfizz Comfishield Ostomy Support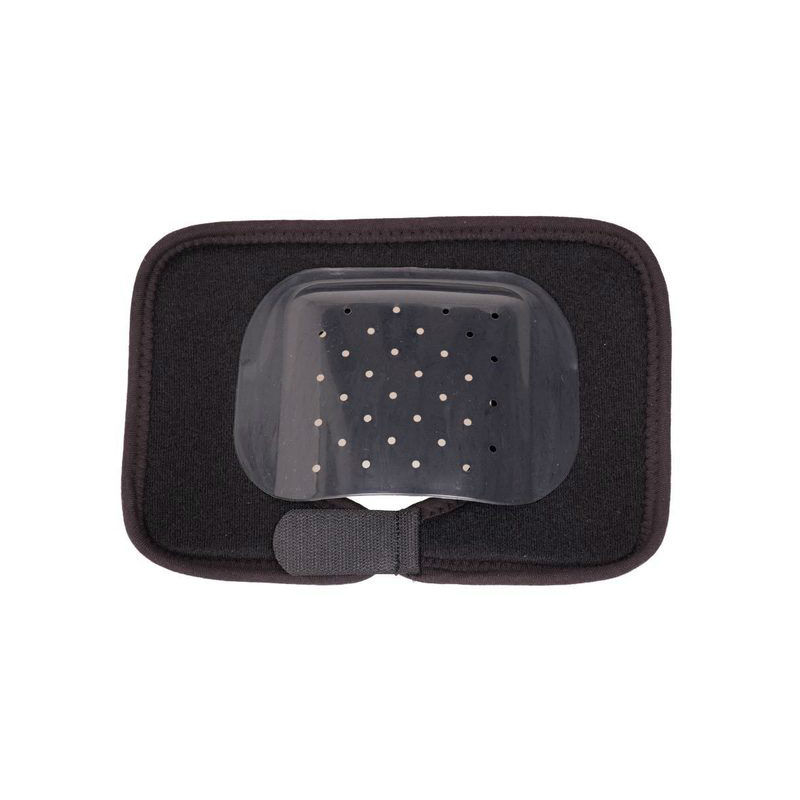 It isn't quite technically a belt, but the Comfizz Comfishield Ostomy Support offer unique protection and support. Rather than strapping around your waist, the Comfishield sits around the aperture of your ostomy bag and defends the bag from becoming damaged or dislodged. It is also compatible with the Stoma Protector and comprises one of the best tools available for defending your stoma and ostomy bag from damage in unpredictable situations such as playing with children or dogs, playing contact sports or wearing a seatbelt.
Get the Most Out of Your Support
Hopefully this Top 5 Guide has given you a good idea of the options available when supporting your stoma and ostomy device. There are far more worthwhile options then we could cover in this article; we recommend looking at our Ostomy Care category for the full picture.
If you have any thoughts or questions about Ostomy Support please leave a question in the comments below. Alternatively, you can find us on Facebook and Twitter!