Living with a Parastomal Hernia
Friday, 10 May 2019 | Paul
Parastomal hernias – hernias in the area directly around your stoma – can be embarrassing and worrying. But if you have a parastomal hernia, you certainly aren't alone: estimates suggest as many as 50% of ostomates could have some form of parastomal hernia.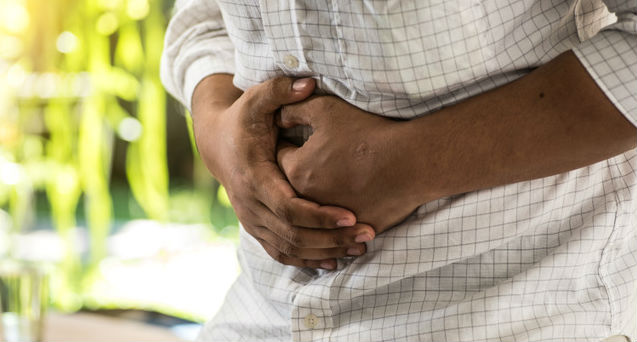 I Think I Might Have a Parastomal Hernia - What Should I Do?
The first and most important thing you must do if you suspect something could be going wrong with your stoma is always to visit your doctor! They can give you proper medical advice and refer you to a specialist if necessary.
What Do Parastomal Hernias Look Like?
A parastomal hernia is defined as any hernia travelling through the ostomy opening (other than the stoma itself). It should not, however, be confused with stoma prolapse, where the bowel moves through the stoma. Visually the two should be straightforward to distinguish: a hernia will express itself as bulging near or beneath the stoma, whereas prolapse involves the emergence of the intestine from the stoma itself.
There is little visual difference between a parastomal hernia and any other kind of hernia, with the exception that the parastonal hernia will appear directly around or underneath your stoma. Depending on its severity the lump could range from fairly small to very large, but you should consult a doctor in either case.
Who Is Likely to Develop a Hernia?
While anyone with a stoma can develop a hernia, there are certain groups who are at greater risk:
Elderly ostomates
Obese ostomates
Malnourished ostomates
Ostomates who smoke
Ostomates with asthma
How Can I Prevent Parastomal Hernias From Occurring?
Whether or not you have previously had a hernia, there are steps that can be taken to reduce the risk of them occurring or reoccurring:
Avoid heavy lifting or strenuous activity – like all hernias, the risk of peristomal hernia is greatest when you put your body under excessive physical stress
Maintain a healthy body weight – since both obese and malnourished ostomates are at greater risk of herniation, one of the most effective steps you can take to preventing a hernia is staying a healthy body weight
Wear supportive ostomy clothing – there are an impressive number of supportive stoma and hernia garments available, and they could make a huge difference to your comfort and safety
What Steps Can I Take to Live with My Parastomal Hernia?
Let's get to the crux of the issue. You've got a parastomal hernia, visited your doctor and decided surgery is not the answer. But since you still have a hernia to live with, there are some important steps to make life more comfortable:
Avoid any unnecessary strenuous activity – it can't be stressed enough how important avoiding unnecessary pressure on your hernia is to recovery
Avoid smoking – smoking causes coughing, which will tense your abdomen and put pressure on your hernia
Maintain a healthy weight – in order to prevent more hernias from occuring, it is vital to maintain a healthy weight
Use hernia or ostomy support clothing – particularly if you expect to be active, these garments can help to keep your abdomen secure
Our Top Picks for Protective Ostomy and Hernia Clothing
Alongside making adaptations to your lifestyle, supportive clothing is one of the most straightforward ways an ostomate can look after their body. Here's our advice on the best supportive clothing for your situation:
For Preventing Parastomal Hernias
FulcioSupport Unisex Seamless Support Boxers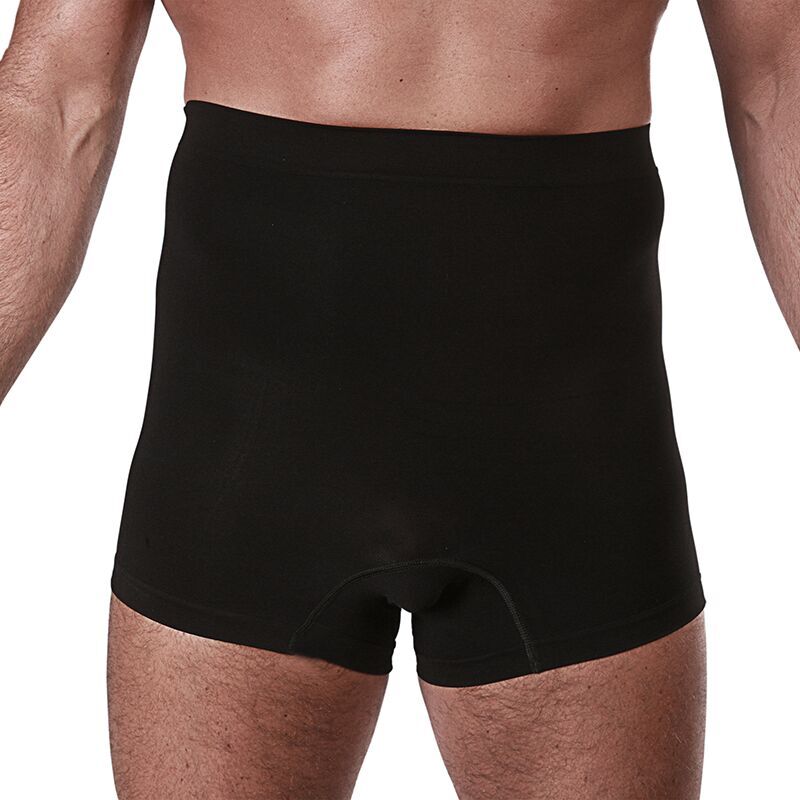 The FulcioSupport Unisex Seamless Support Boxers are high-waisted support boxers that apply gentle compression across the lower abdomen in order to defend against herniation. Developed with the help of specialist NHS nurses, they offer comfortable support as day or night wear.
Comfizz 10" Unisex Stoma Waistband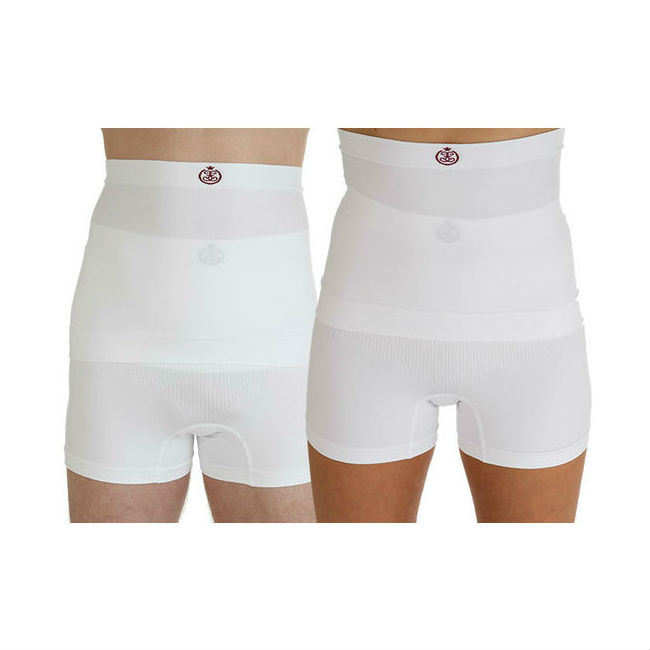 The Comfizz 10" Unisex Stoma Waistband is a support waistband that can be worn alone or in addition to specialist supportive underwear. Its stretchy material holds the abdomen gently without limiting movement. It is brilliantly suited to wear during everyday activities.
If You Want to Protect Your Parastomal Hernia
Comfizz 10" Double Layer Stoma Support Waistband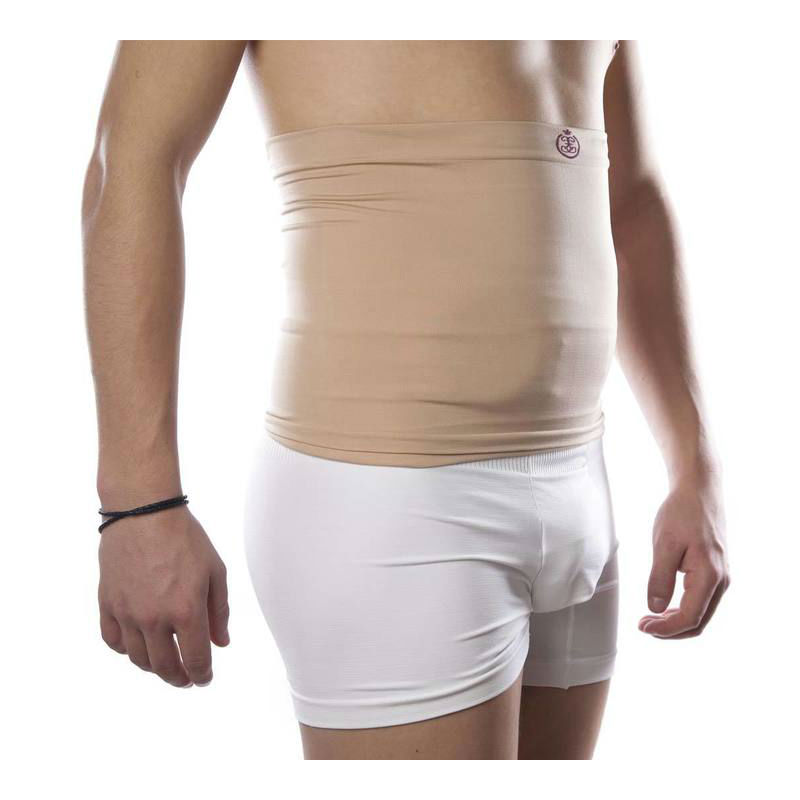 The Comfizz 10" Double Layer Stoma Support Waistband offers a higher level of support. This means that it is appropriate for multiple stomas, as well as for supporting hernias and surgical sites. Its breathable material ensures that the support does not become uncomfortable even as it offers firm support.
If You Expect to Put Unusual Strain On Your Stoma or Hernia
Comfizz 24cm Deep Abdominal Support Belt with Dovetail Closure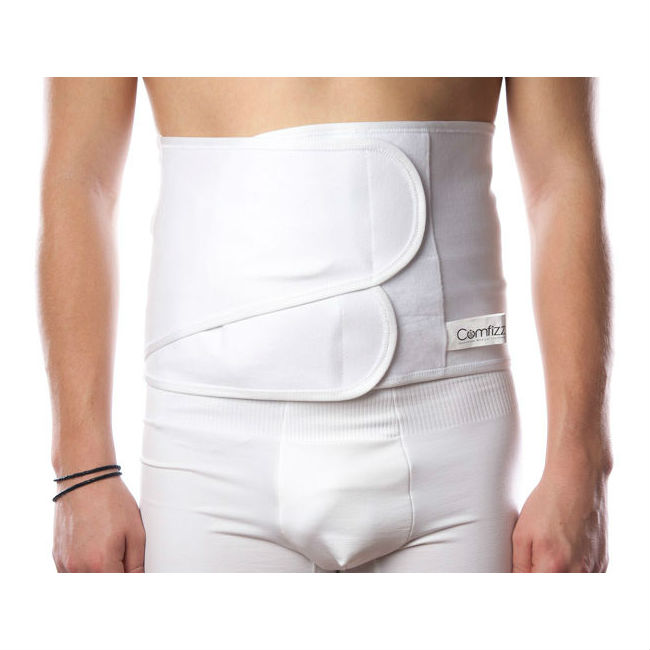 The Comfizz 24cm Deep Abdominal Support Belt with Dovetail Closure provides extra firm abdominal support. The security of this support is complemented by a dovetail closure which allows you to achieve a comfortable fit. By supporting both the abdomen and the back, this abdominal belt allow you to undertake more strenuous activity.
If You Have a Prolapsed Stoma
Comfizz 15cm Multipurpose Support Belt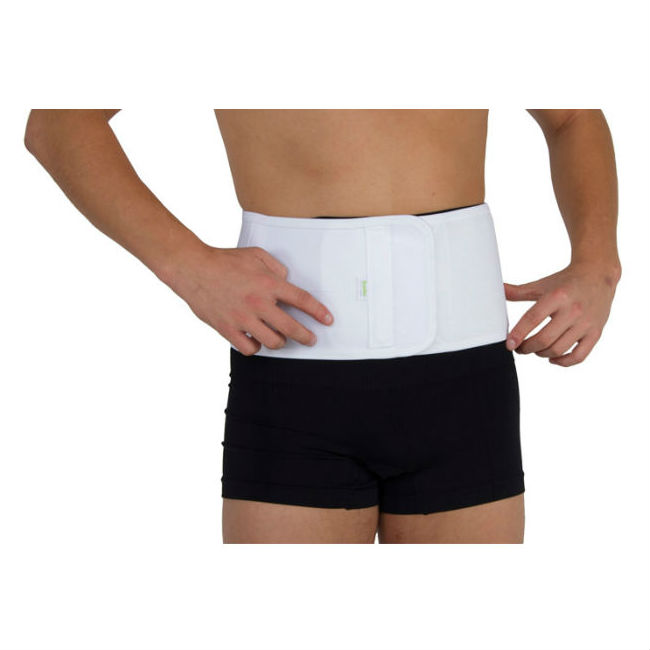 The Comfizz 15cm Multipurpose Support Belt is a versatile belt that offers robust support to the abdominal region. Fairly uniquely, however, it comes with a stretch prolapse cover explicitly designed to accommodate a prolapsed stoma. Like other Comfizz abdominal support belts, this multipurpose belt also holds utility if you have a hernia or want to be more physically active without risking injury.
You Know Your Stoma Best
We've only shown you a slice of the supportive ostomy garments available. Please feel free to browse our full selection of Ostomy Wear to find the best option for you.
If you have any questions or suggestions about our ostomy care range please let us know in the comments below. Alternatively, you can find us on Facebook and Twitter.
Tags: Comfort, General Health, Learn About Conditions, Ostomy.
Shop Related Products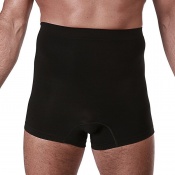 Provides unique support for general or active use
Seamless composition for the ultimate in comfort and support
Lightweight and discreet post-operative support garment
Ideal as both post-operative support and nightwear
---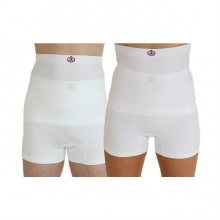 Support waistband for surgical sites and ostomy devices
Offers security and discretion for your comfort
Stretchy material is firm without limiting movement
Available in black, white and neutral tone variants
---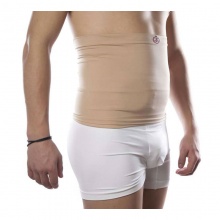 Comfortable 10" unisex stoma support waistband
Double layered material supports two stomas comfortably
Gentle compression protects surgical sites
Supplied in a neutral tone
---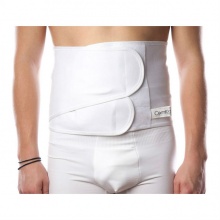 Extra-firm abdominal support belt for post-surgery security
Offers extra chest and back support during exercise
Helps to protect abdomen, stomach and kidneys
Dovetail closure offers greater adjustment
---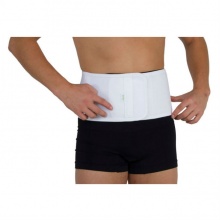 Firm multipurpose support belt
Secures abdominal hernia repairs
Protects ostomy devices
Smooths lumps and bumps