A Guide to Living With a Stoma
Thursday, 25 April 2019 | Paul
Living with a stoma can be a daunting prospect, but now more than ever it doesn't have to have a huge impact on your lifestyle. To help new or soon to be ostomates get to grips with their stoma we've put together this Guide to Living with a Stoma.

Life After Surgery - A Guide to New Stomas
Your experience with your new stoma will vary slightly depending on whether you have had a colostomy or ileostomy, which divert the upper or lower intestine, or a urostomy, which diverts your urinary system.
For Colostomies or Ileostomies
Your stoma will be a moist red lump, which will stick out from your abdomen. Its specific location will depend on the nature of the procedure you have undergone. While it may bleed slightly at first, your stoma will be completely painless as it contains no nerve endings.
The new stoma will begin to function a few days after your surgery, first releasing a smelly watery discharge and gaining substance as your diet returns to normal. At first your stoma may also release some noisy gas, and you may also feel the need to use the toilet, but these too should reduce with time.
For Urostomies
Your stoma will also be a painless moist red lump. Unlike colostomies or ileostomies, however, it will begin to output urine immediately after surgery. It is normal for urine to be red at first, but it should become clear soon after.
Perfecting Your Changeover Routine
Your changeover routine is one of the most important contributors to your experience of living with a stoma. In fact, maintaining a good changeover routine is a key element of almost all the areas discussed in this guide! A few easy tips can guarantee your change over is as effective as possible.
Get Ready to Change Your Pouch
Wherever you change make sure the area is ready for the changeover. Some spillage is possible so you may want to put down some towels or go to the bathroom. It is also important to make sure your hands are clean before beginning.
If you have a reusable pouch it is best to changeover before it is completely full (ideally before it reaches 3/4 full). This helps to prevent leakage during use or spillage during your changeover, and ensures the pouch does not bulge under your clothing.
Remove the Bag Carefully
Gently pull the bag away from your skin using the removal tab. You may need to use your other hand to pull the skin away at the same time. If you find the adhesive is not coming away easily, or is leaving a residue, products such as the Trio Elite Medical Adhesive Removal Wipes can be used during removal to clear away adhesive more easily.
Prepare Your Skin Before Reapplying
In order to make sure your pouch adheres to your skin properly, and to prevent leakage, it is important to ensure the surface of your skin is clean and dry. Making sure liquid stool and adhesive have been removed is also vital to preventing skin irritation. There are products explicitly designed to prepare your skin for applying a new ostomy pouch.
If you have an uneven stoma, or the skin around your stoma is uneven or creased, you may find a product like the Trio Silken Silicone Stoma Gel necessary to form a perfect seal between your skin and the pouch. This smooth seal is key to preventing leakage from your pouch and irritation to your skin.
How to Prevent Rashes and Sore Skin
Rashes and sore skin generally occur where your skin comes into contact with adhesive or liquid stool. As mentioned above, working on your changeover routine is vital to removing these from your skin, but it is also important to make sure that your ostomy pouch fits properly.
If you continue to struggle with leakage it can be beneficial to reinforce your ostomy device where it meets your skin. The Trio Siltac Silicone Ostomy Seals improves the adherence of your ostomy bag while also specifically protecting the skin around your stoma from irritation. By using breathable silicone these seals also prevent your skin from sweating, which is a common cause of leaking ostomy bags.
How to Control the Odour from Your Pouch
Pouch odour is a leading anxiety among ostomates. Preventing leakage in the manner mentioned above is key to reducing odour from your bag. Trio Pearl Super Absorbent Gelling and Odour Control Sachets work doubly to combat odour: by thickening your liquid stool to a gel they prevent it from leaking, and at the same time their absorbent silicone technology actively neutralises odours even during changeover.
To achieve the best ostomy experience possible, feel free to browse our full range of Ostomy Pouch Seals and Adhesives, as well as our Ostomy Underwear.
Do you want to know more about ostomy care? Ask us in the comments below, or find us on Facebook and Twitter.
Tags: Aids for Daily Living, Ostomy Care, Hygiene
Shop Related Products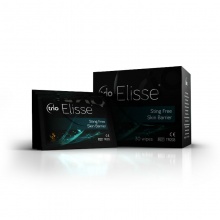 Pack of 30 silicone based protective skin wipes
Designed for use with ostomy devices
Prevents irritation from medical adhesives and bodily waste
Prepares skin for reapplication of ostomy devices
---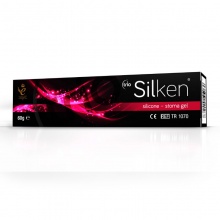 Gel seal for ostomy pouches
Ideal for awkward stomas or peristomal skin
Works into creases and contours to prevent leakage
Easy and residue-free application and removal
---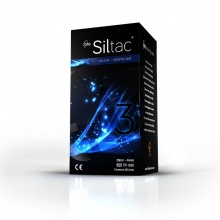 Pack of 30 silicone ostomy pouch seals
For those who have undergone a colostomy, utostomy or ileostomy
Protects skin from irritation around the stoma and reduces risk of leaks
For stomas sized 35 - 44mm
---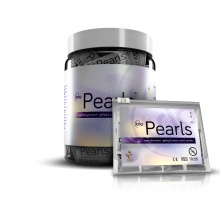 Box of 100 ostomy gelling sachets
Offers odour-free security for long periods of time
Thickens liquid stool to prevent leakage
Actively eliminates odour