How to Stop Sweating Through Shirts 2022
1 Comment
Tuesday, 14 December 2021 |
Paul
With summer out of the way most of us are breathing a sigh of relief that the sweltering, endless heat has finally come to an end. Sweating is a big problem for a lot of us during summer, and having sweat stains on your shirt can cause anxiety embarrassment, and affect your work productivity.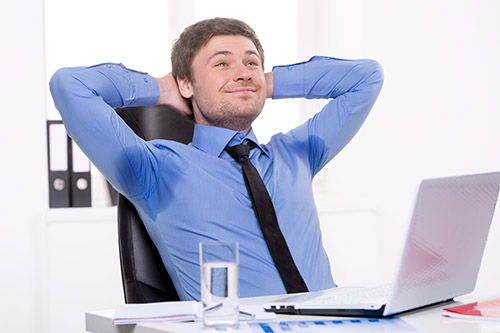 Sweating through shirts can be prevented through a few simple steps
If you sweat a lot anyway and are still sweating through your shirt as we approach winter, it could be a sign of excessive sweating, also known hyperhidrosis. Whether you suffer from excessive sweating, want to stop sweating after a workout at the gym, or want to prepare for next summer's heat, there are many ways to stop sweating through shirts. This guide provides a number of ways to prevent sweating through your shirt, giving you confidence that lasts through the day.
How to Stop Sweating Through Shirts
Dress Appropriately
Dressing appropriately is one of the most important things you can do to stop sweating problems. The following three recommendations are ideal for preventing sweat from coming through your shirts.
Wear Lightweight Blends
Wearing lightweight blends can give your body the freedom to breathe, which in turn minimises signs of sweating. It's recommended that you avoid tight clothes, while wearing shirts designed from materials such as linen and cotton.
Go Natural and Go Dark
Two other pieces of advice are to buy natural clothes and clothes that are darker. Shirts that are blue or black can conceal sweat coming through, while natural materials are healthier on the skin, more comfortable, and act as sweat barriers.
Wear High-Quality Antiperspirant
Another option is to use high-standard antiperspirant. If your usual antiperspirant isn't working, there are options out there for more severe cases of hyperhidrosis. Perspi do a fantastic range of products that are designed specifically for people who sweat too much, ideal for preventing you from sweating through your shirt.
Perspi Wipes
If wipes are more your thing, you can wipe your high sweat areas with the Perspi Guard Maximum Strength Antiperspirant Wipes, which use a special formula to prevent sweat from being produced. They are suitable for use just once a day, and they are far easier to apply than sprays or creams.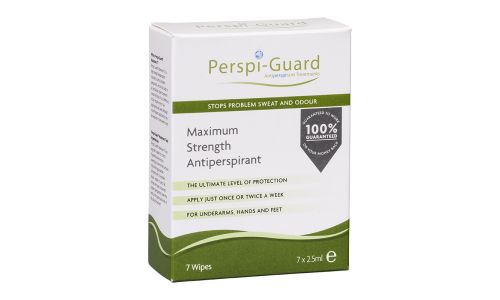 Perspi Guard Maximum Strength Antiperspirant Wipes
Perspi Body Wash
Finally, the Perspi Guard Antibacterial Body Wash works by fighting bacteria on the skin that causes unpleasant body odour, before cleansing the skin. Gentle and soft, the body wash is used specifically for hyperhidrosis and bromhidrosis.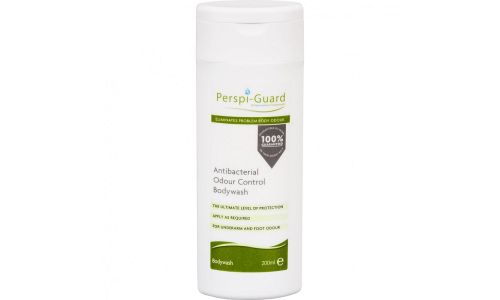 Perspi Guard Antibacterial Body Wash
For the ultimate sweat-blocking product you could always use the Perspi Guard Sweat Defence System, compromised of the antiperspirant and the body wash. Promising to offer long-lasting results, this system is ideal if you're concerned about sweating through your shirt.
Neat 3B Face Saver Gel
The final product that we would suggest is the 3B Face Saver Gel. While this product is suitable for use on the face, it can prevent sweat from trickling down your neck and onto your shirt. It is medically approved to prevent hyperdrosis, and works by blocking pores that can are causing perspiration.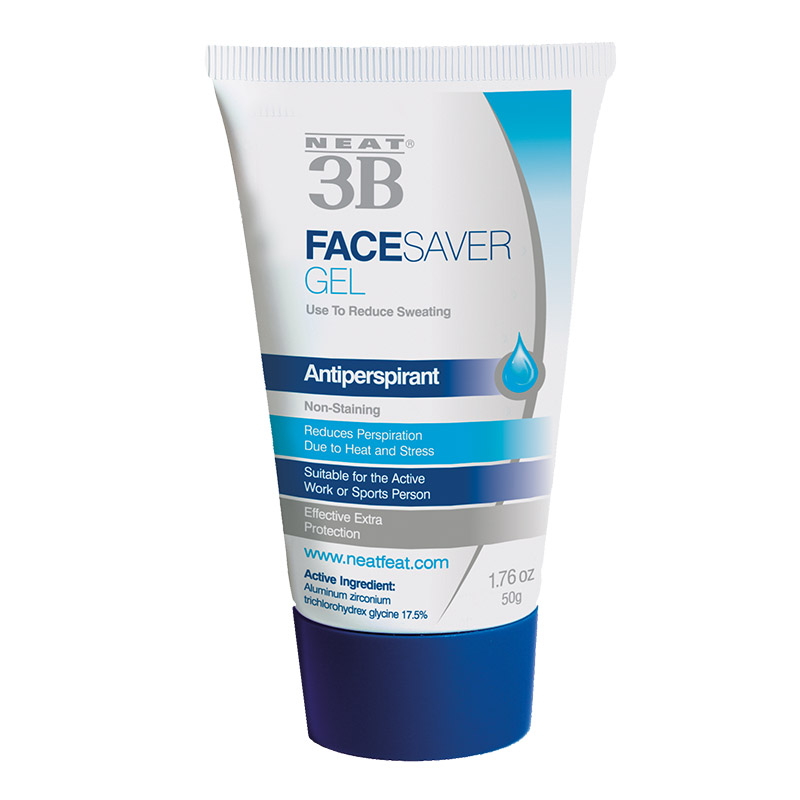 Eat Well
Once you've got your clothes and antiperspirant sorted, the last thing you might want to look at is your diet. Learn what foods are a trigger for you, while following recommended guidelines about what you can and can't eat when it comes to food.
Stay Healthy
Sugar, salt, fats and high-carb foods are all on the no-go list. Fatty foods with a high sugar content such as chocolate can increase sweat due to their thermic effect while carbohydrates are known to cause sweating not too long after eating them. Foods that are high in protein can cause the body to dispose of urea through sweating.
What Do You Drink?
Alcohol can increase your heart rate and dilute the blood vessels in your skin, which increases body heat meaning that your natural body cooling system (sweating) kicks in. So if you like to have a pint with your lunch then we'd recommend against it. Other things that we'd recommend avoiding include hot drinks, and avoiding caffeine entirely.
Spicy Foods
Our last recommendation is to stay away from spicy foods. Spicy foods fool your body into thinking that its core temperature is on the rise, so it starts to look after itself and triggers the body cooling system once again. Spicy foods to avoid include:
Chillies
Curries
Spicy hot wings
Wasabi
Peppers
Tackle Sweating Now
You can tackle sweating through your work shirts quickly by wearing the appropriate clothes. Remember that the best way to tackle sweat patches it to tackle sweating itself. We have plenty of products well suited to preventing Excess Sweating on our website.
Do you have any questions or something to add? Share your thoughts below or find us on Facebook and Twitter!
Tags: Sweating, Hyperhidrosis, General Health, Aids for Daily Living
Shop Related Products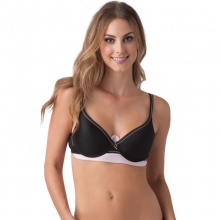 Bra liner to minimise the effects of under-breast perspiration
Ideal during pregnancy or for nursing mothers
Discreetly and comfortably fits under most bras
Available in three colours: Beige, Black and Pink
---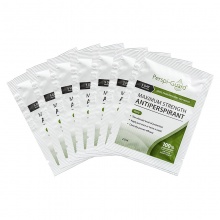 Antiperspirant for use on the face, hands, neck, feet and more
Targets high sweating areas, even those caused by hyperhidrosis
Perfect for office meetings, social events and playing sports
Wipe once every five days for the best effect
---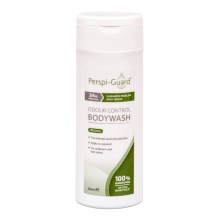 Cleanses the skin
Eliminates body odour
Ideal for underarms and feet
Fights bacteria that causes odour