Best Waterproof Cast Protectors 2022
Sunday, 12 December 2021 | Paul
There is a problem everyone with a cast will eventually have to confront: how do I wash without getting my cast wet? Short of awkwardly hanging your leg out the bath or dragging five leaky shopping bags into the shower, it can be hard to find a solution. To save you a headache – and a soggy cast – here's our review of the Best Waterproof Cast Protectors 2020.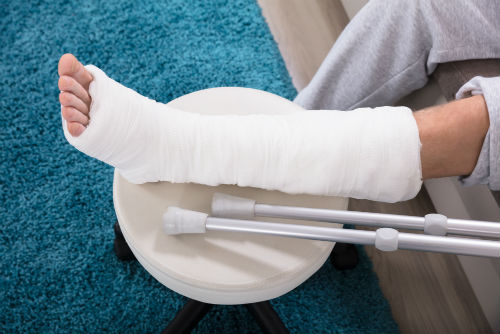 What's the Solution?
The solution is to use a waterproof cast protector. Cast protectors are designed specifically to protect your cast against water. A cast protector usually takes the form of a kind of large bag that fits over your cast, where a zip or seal will then prevent water from entering the cast. Here at Health and Care, we sell two different types of cast protectors.
How Do I Find the Correct Cast Protector For Me?
The first thing that you need to establish is whether or not you need the brace for indoor use (showering) or outdoor use (walking in wet weather). For indoor shower use, we would recommend the brand Limbo, and for outdoor use we would recommend the brand OUTCAST.
The next two steps that you need to take are deciding who is using it and for which part of the body. Thankfully, we sell cast protectors for both adults and children and we sell protectors for many parts of the body, including the leg, arm, foot, finger and elbow. Read on the find the best cast protector for you.
Shower Cast Protectors for Adults
Shower Cast Protectors for Children
Outdoor Cast Protectors for Adults
Outdoor Cast Protectors for Children
Make Life Easier During Recovery
Waterproof Cast Protectors can really make a difference during your recovery from an injury. By giving yourself the ability to shower with ease, you can improve hygiene and quality of life while on the mend.
If you have any questions or suggestions about keeping casts and dressings dry please let us know in the comments below. Alternatively, you can find us on Facebook and Twitter.
Tags: Aids for Daily Living, Cast Care, Hygiene, Showering