Best Lumbar Supports 2022
Wednesday, 1 December 2021 | Paul
The lumbar relates to the area in the lower back, specifically around the spine just above the pelvis. Lumbar pain affects many of us, with recent studies estimating that lower back pain will impact anywhere between 60% and 70% of people in industrialised countries. Causes vary from bad posture, to family history to sports injuries, and the level of pain can vary between minor and completely debilitating.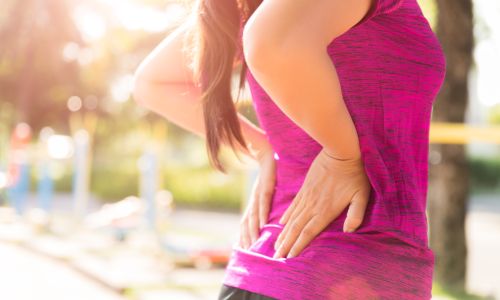 Lumbar pain will impact between 60% to 70% of us in our lifetimes
You don't have to suffer in silence. Whether you suffer from a mild but irritating pain that can prevent you from picking up things from the floor, or a severe pain that can prevent you from getting up in the morning, there are plenty of lumbar supports that can help to relieve pain and make living a little more comfortable. This article demonstrates our Best Lumbar Supports, ideal for helping you find the best lumbar support for you.
What Causes Lumbar Pain?
Lower back pain isn't usually anything to worry about, and will usually improve within a few weeks or months. The lumbar relates specifically to the area directly above the pelvis around the lower spine, and pain here is common because it's the area of the spine that supports your entire body.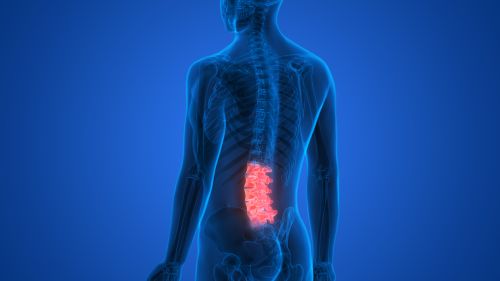 The lumbar is the area above the pelvis in and around the lower spine
As a result bad posture is one of the key causes of lumbar pain, which is why pain is more common in athletes and all-day manual workers who can expect to put more pressure on their lumbar region than others. Other aggravating factors include herniated discs, a lack of exercise, sciatica, sprains and strains. Finally we would always recommend that if your pain is becoming more intense and gets worse during the night, to contact your doctor or GP immediately.
How Do I Choose the Best Lumbar Support for Me?
Choosing your lumbar support shouldn't faze you. We understand there are a lot of different types out there, some costly, some small and some a little more high tech, but if you buy right then your lower back pain can become a thing of the past. When making your choice we would recommend that you follow these steps:
Identify what's causing your pain (is it your posture, your work, playing sports, or your uncomfortable bed?)
Decide how serious your pain is (is it mild and a minor nuisance or is it impacting your life?)
Decide what level of support you require (do you require a small, subtle support or a more serious support that covers the entire back?)
Once you've answered these three questions you should be able to make a decision on the kind of support that you want. You can now read the six following products and match them up to your requirements.
Our Best Lumbar Support for Everyday Use
Harley Sacroiliac Back Support Belt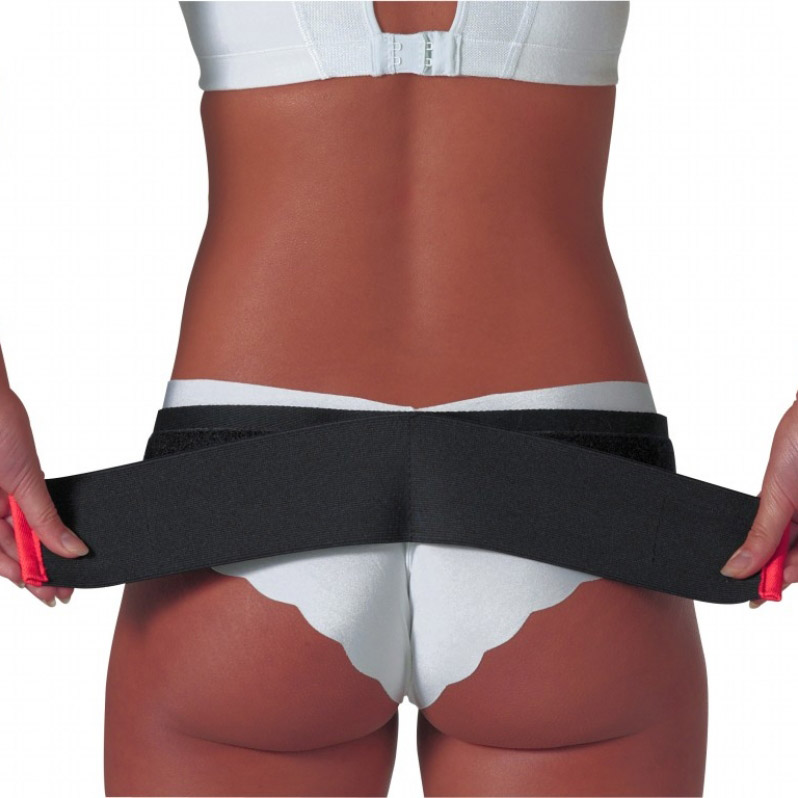 One of our best selling lower back supports is the Harley Sacroiliac Back Support Belt, and with its stabilising and easy to fit design it isn't hard to see why. As lower back pain makes it difficult to attempt everyday activities, this belt is designed to stabilise the sacrum and pelvis, enabling the natural movement in the joints which can give your lower back time to recover while reducing pain. Suitable for a wide range of different health conditions, this flexible belt is designed to reduce lower back pain, while its easy-to-wear design is suitable for use throughout the day.
Recommended For: Performing everyday activities; pelvis instability; sacroiliac syndrome; mild to severe lower back pain.
Our Best Lumbar Support for Preventing Chronic Back Pain
Serola Sacroiliac Belt for Back Pain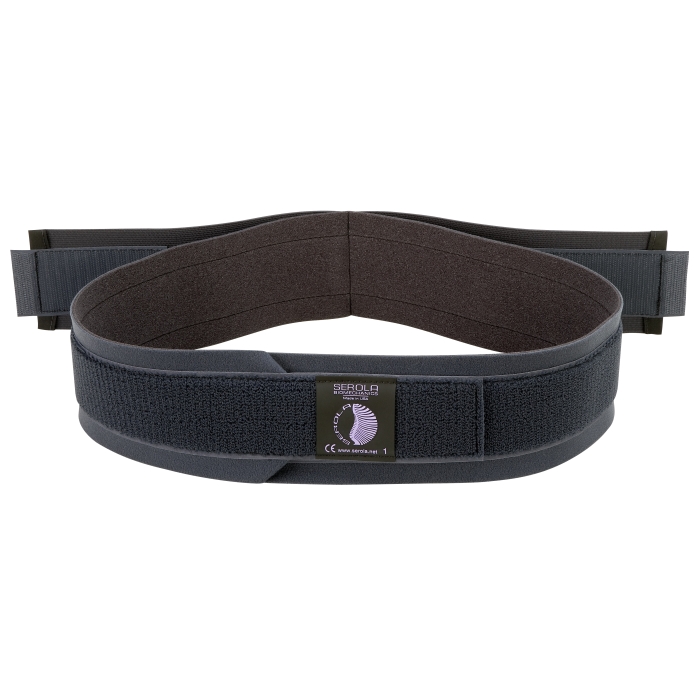 Sometimes severe back pain can get worse and turn into chronic pain which is why it's important to tackle it directly, something that you can do with the Serola Sacroiliac Belt for Back Pain. As it is designed to reduce back pain by encouraging joint biomechanics, it is recommended for those at a higher risk of back injuries, making it a top seller in maternity units, physiotherapy clinics and sports teams. For anyone with severe back pain or at risk of developing severe back pain, the Serola Sacroiliac Belt is well recommended.
Recommended For: Preventing chronic back pain; sacroiliac pain; joint instability; pelvic pain; lumbar pain; maternity and physiotherapy units; amateur and professional sports teams.
Our Best Lumbar Support for Bad Posture
Bauerfeind LumboLoc Back Support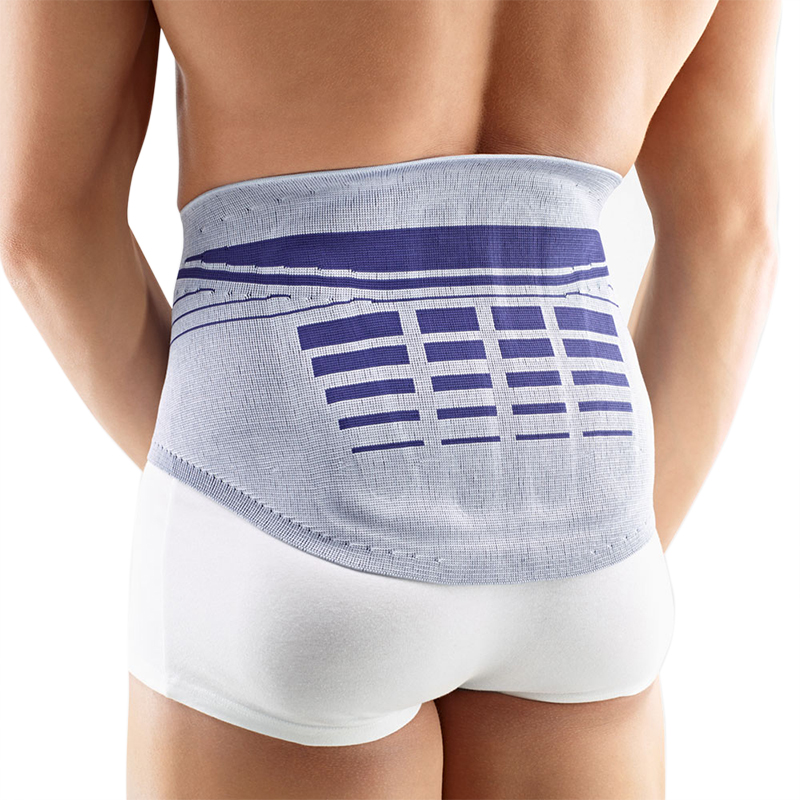 Posture is one of the leading causes of lower back pain, which is why if you can get your posture right then you've got a good chance of a fast and full recovery. The Bauerfeind LumboLoc Back Support is anatomically contoured to provide back support for pain relief, with its individually adaptable design offering pain-free posture realignment. It's particularly suitable for those who don't want to lose their independence, as its comfortable and subtle shape can fit discreetly under the clothing.
Recommended For: Bad posture: lumbar pain; disc weakness; degenerative spinal changes; lower back pain; lumbago; postural disorders.
Our Best Lumbar Support That Offers More than Just Lumbar Support
Deep Breathable Lumbar Support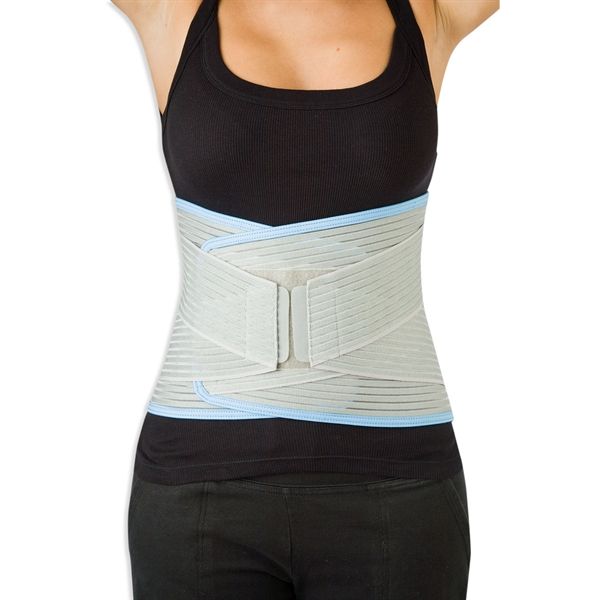 Back pain comes in all different shapes and sizes and can be caused by a variety of different things. If you aren't too sure on the positioning of your back pain or what's causing it, then we would recommend that you take a look at the Deep Breathable Lumbar Support. Suitable for use from the start of the day to the end, this deep back support will offer pain relief from your lumbar all the way to the top of the back, ideal for fast injury recovery.
Recommended For: All round back pain; injury recovery; sciatica; osteoporosis; prolapsed disc; lumbar pain.
Our Best Lumbar Support for Use at Work
Neo G Back Brace with Power Straps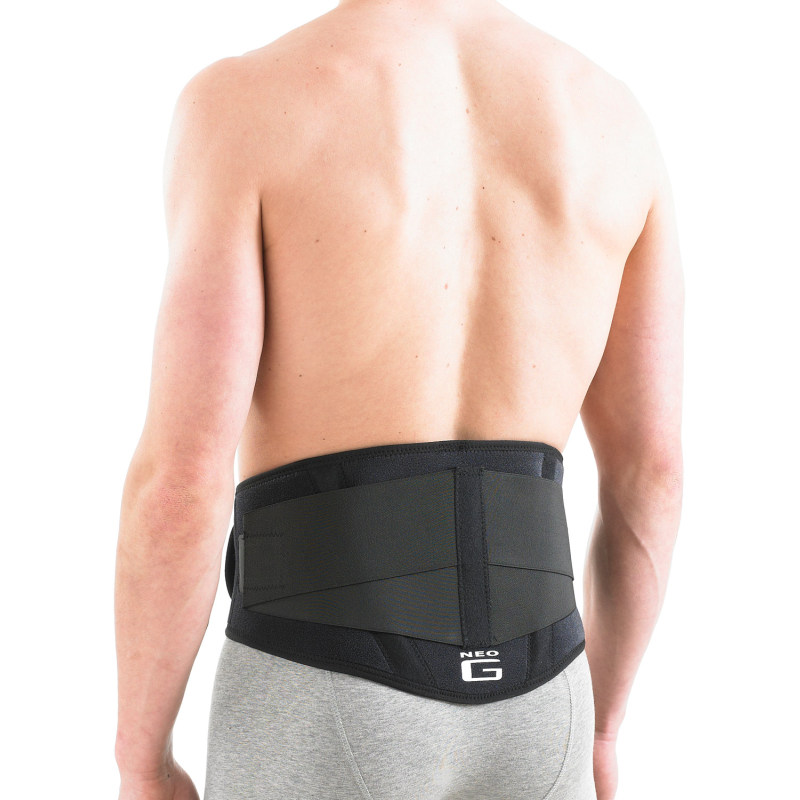 If you spend a lot of time on your feet at work or are a keen sportsperson, then you will put your lower back under a lot more strain than other people. As you are in a higher risk group, the Neo G Back brace with Power Straps is highly recommended because it uses tough straps that prevent muscle spasm and sprains in the lumbar. Its universal size will fit most people, while its tight but comfortable fit supports the back and prevents any unwanted movement.
Recommended For: Use at work; use while playing sports; injured lower back; lower back pain; arthritic back.
Our Best Lumbar Roll for Use at Home or in the Office
The Original McKenzie Lumbar Role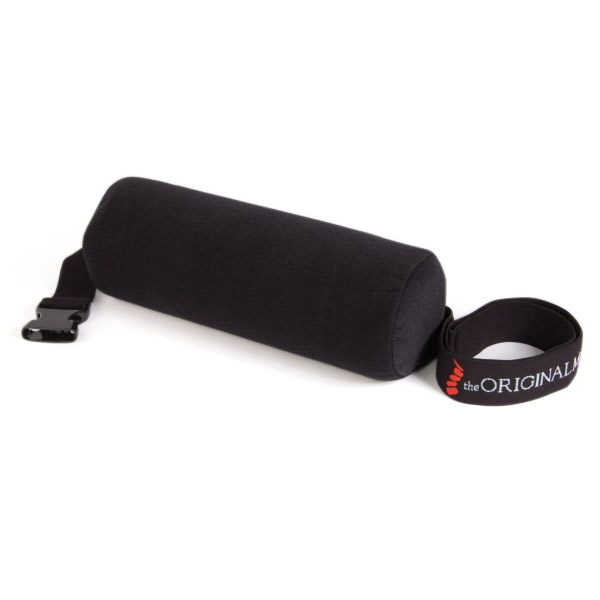 Finally we have The Original McKenzie Lumbar Roll, a unique roll that is designed to offer superior lumbar support when you are sat down, sat in bed or sat in the office. By positioning the roll behind your lower back when you sit it forces you to sit in the correct position while preventing lower back pain causes by a wide range of different conditions. It comfortably contours around the body, making this a well recommended and top selling lumbar pain prevention product.
Recommended Use: Use at home; in the office; sitting down; sitting in bed; bad posture; lumbar pain.
Tackle Lumbar Pain with a Lumbar Support or Lumbar Belt
If you are suffering from lumbar pain then you are not alone, and you can tackle lumbar or lower back pain directly with a lumbar back support. If you haven't found what you are looking for here, then you can check out our Lumbar Supports and Lower Back Pain Supports, Back Supports, Caring for Your Back categories where you're sure to find the product for you.
Do you have any questions about our lumbar supports? Please don't hesitate to let us know in the comments, or find us on Facebook and Twitter.
Tags: Aids for Daily Living, Arthritis, Back Pain, Health and Care Expert Series, Top 5 Guides.