Which Sealy Pillow Is Best for Me?
Thursday, 19 March 2020 | Paul
Sleep is a precious thing, and many of us aren't getting enough of it. This can have a significant impact on our quality of life, and can even leave us struggling to perform well at work. If you've been dealing with poor sleep for a while you've likely tried all sorts of remedies – warm milk, bedtime routines, maybe even medication. But have you ever thought of changing your pillow?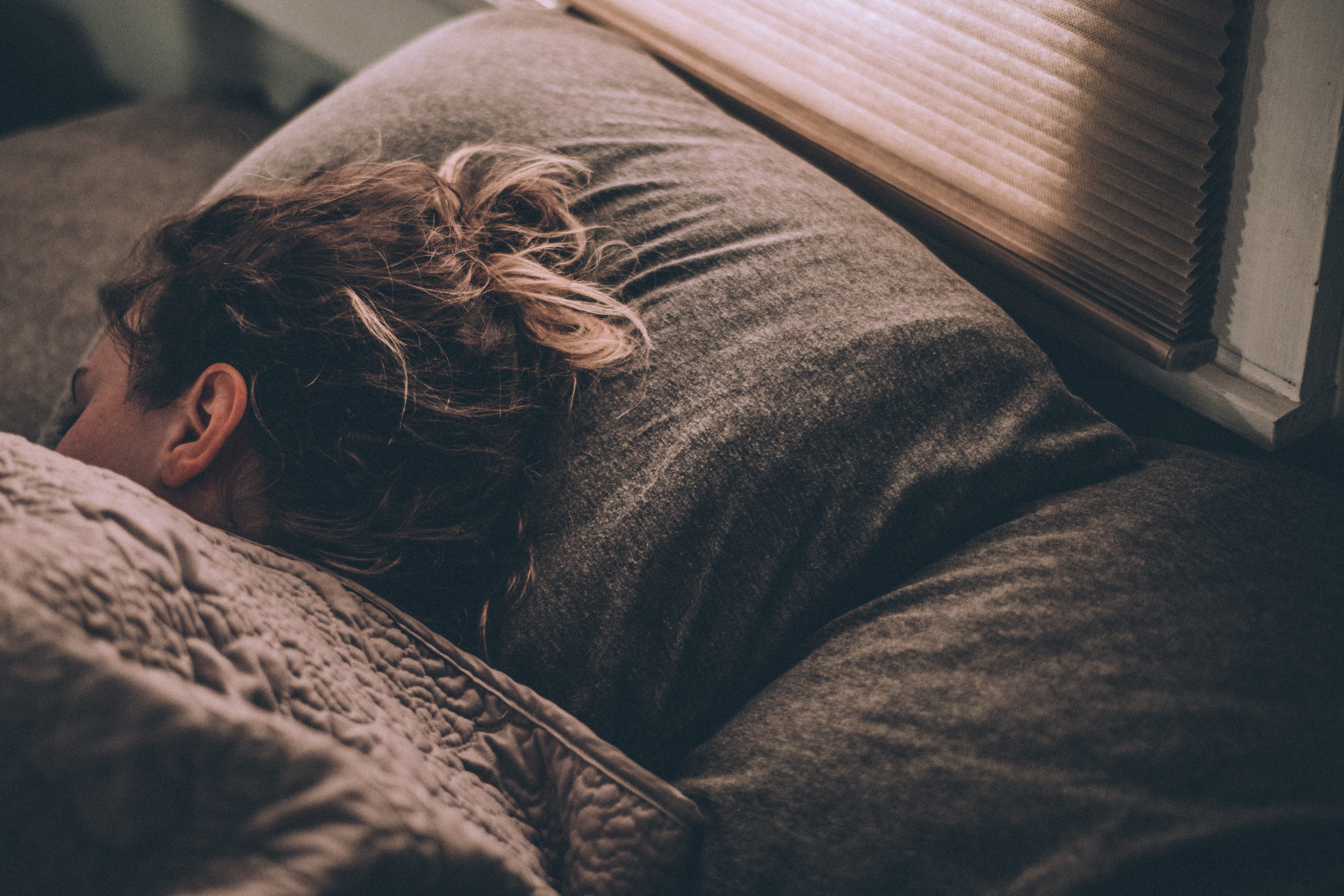 You might not always notice all the little nagging irritations keeping you up at night, such as excessive heat or lack of proper neck support. Having been in the bedding industry for over 100 years, Sealy are no strangers to such problems. Their extensive range of pillows are specially designed to address everything from neck pain to poor spinal alignment. If you're ready for the best night's sleep of your life, read on to discover how a Sealy Pillow can help you.
The Best Sealy Pillow for Side-Sleepers
Sealy Zonal Firm Support Pillow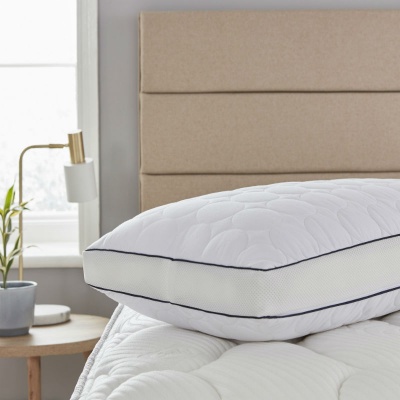 Sleeping on your back or side can put excess pressure on your head and neck, leading to discomfort or pain. If you find this can become a problem for you, the Sealy Zonal Firm Support Pillow is the perfect choice. Designed to fully support these areas, the pillow features foam springs of varying densities which support the natural contours of your head and neck so you can rest easy without changing the way you sleep.
Key Features: Foam spring pillow for optimum firmness and support
The Best Sealy Memory Foam Pillow
Sealy Memory Foam Airflow Pillow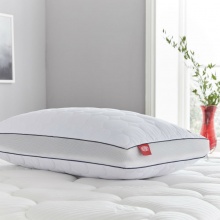 If you'll settle for nothing less than outstanding comfort, look no further than the Sealy Memory Foam Airflow Pillow. Containing a unique type of foam that is softer than most varieties while still being just as firm, the pillow moulds to the shape of your body to provide the ideal amount of support and comfort. The quilted cover adds an extra level of luxury and helps keep the pillow in good condition.
Key Features: Memory foam pillow moulds to your shape for supreme comfort
The Best Cooling Sealy Pillow
Sealy CoolSense Cooling Pillow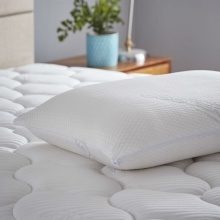 Do you get way too warm at night? Then you need to try the Sealy CoolSense Cooling Pillow. Not only is it covered in a specially formulate, cool-touch fabric, it's inner foam shell promotes airflow will keep you at the perfect temperature all night, so you'll feel fresh from the moment you go to bed to the moment you wake up. It's also a great choice if you experience night sweats.
Key Features: Cooling outer fabric and ventilated shell help regulate your body temperature
Best Sealy Pillow for Back Pain
Sealy Posturepedic Spinal Alignment Pillow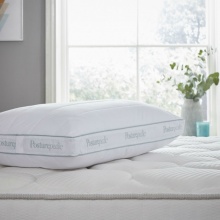 Back and neck pain can be incredibly debilitating and can stop you from doing a lot more than sleeping. The Sealy Posturepedic Spinal Alignment Pillow has a supportive foam centre that bends to the curves of your head and neck, encouraging healthy spinal alignment and pain-relief. When purchasing the pillow, you can choose between two levels of density to get the optimal amount of support for your stature.
Key features: Supportive foam centre encourages healthy spine alignment and reduces back and neck pain
Cushion the Blow
Sleep problems can quite literally be a pain in the neck, but with this great selection of Sealy pillows, they don't have to hold you back any longer. Just imagine how much you'll be able to achieve now that you'll be sleeping better than ever! If you'd like to browse more pain reducing, comfort enhancing bedding, take a look at our range of Memory Foam Pillows or Orthopaedic Pillows.
Which Sealy pillow do you like best? Let us know in the comments below, or find us on Twitter and Facebook!
Tags: Back Pain, Pillows, Comfort, Brand Focus, Neck Pain, Sleep Better