Must-Have Hospital Cleaning Products
Thursday, 19 October 2017 | Paul
Hospital readmissions have increased over the past decade and although there have been numerous surveys into why this is the case, there doesn't seem to be any clear conclusion. As a hospital manager, doctor or nurse, it's your duty (and also in your interest) to ensure your patients are treated sufficiently so they don't need to return to hospital again. We've created a list of products you can use to safeguard against the spread of bacteria.
Sanitise Your Hands
Your hands come into contact with clients the most out of all your body parts. As such, it's important that you clean them thoroughly to protect yourself and your clients from serious infections that could warrant hospital readmission.
When you're in a rush, sometimes washing your hands with soap and water is too time consuming. When this is the case, hand sanitisers such as the Medi9 Wall Mounted Sanitising Solution Dispenser can step in as an excellent substitute. This sanitiser kills 99.9% of germs and viruses, including Ebola and MRSA.
Use Disposable Instruments When Possible
Disposable instruments are extremely useful in avoiding the spread of bacteria, particularly if they've been sterilised prior to use. Instruments like the Swann Morton Sterile Disposable No. 10 Scalpels (Pack of 1000), for example, allow you to make incisions without having to worry about sterilising the scalpel after use. The Swann Morton Paragon Blade Remover Box (Pack of 10) also allows you to remove blades from their handle safely without suffering the risk of the contaminated scalpel falling on the floor, while can spread bacteria.
Place Contaminants in the Correct Bin
Waste produced in hospitals must be stored correctly to ensure it's disposed of correctly. Each bin for each type of waste is colour coded to ensure it complies with the regulations.
It's integral that the scheme in your area is followed correctly to ensure waste is disposed of properly as some even require incineration. Take a look at our range of Sharps Bins to ensure you're disposing of medical waste correctly.
Sterilise Your Instruments
If you aren't able to use disposable instruments for all your tools, it's integral that you sterilise your instruments before using them again. For example, the MDS Medical 12L B-Type Vacuum Autoclave for Podiatry and Chiropody can sterilise five shelves' worth of equipment. This process uses steam-heated sterilisation to kill all living microorganisms, including bacteria and spores. The autoclave can work in just three minutes, allowing you to get back into the operating room for your next patient quickly.
Do you have any more handy tips for avoiding the spread of bacteria? If so, leave us a comment below or contact us on Facebook and Twitter!
Shop Related Products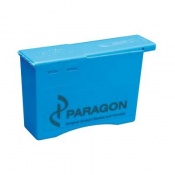 Makes removing blades a much easier, safer process
Comes in a pack of 10 boxes
Particularly useful for GPs or chiropodists
Ideal for those who have just begun their surgical career
---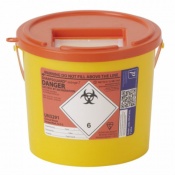 Reliable containers designed for the disposal of sharps by incineration
Label and orange lid to help ensure the correct container is used
Robust side handle to prevent the container from rolling
Conforms to BS EN ISO 23907 to provide assured quality
---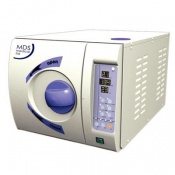 Ideal for podiatrists and chiropodists working in a hospital or clinic
Sterilises your instruments at 134°C
Can fit five shelves' worth (or 12L) of instruments
Three trays are included with the autoclave