Menthol Cigarette Ban 2020: What Do I Need to Know?
Monday, 4 May 2020 | Paul
If you're one of the 26% of British smokers who prefer menthol, then here's your chance to prepare for the upcoming menthol ban! Many people find the idea of giving up menthol as daunting as the idea of giving up smoking itself, so don't be left in the lurch without a good alternative.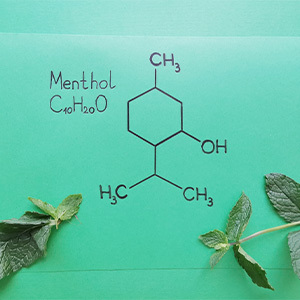 The menthol molecule is found in peppermint and spearmint
Menthol cigarettes have a smoother, cooler taste when compared to traditional tobacco. For this reason it's argued that menthol appeals to anybody who might otherwise be put off by the harshness of unflavoured cigarettes. Although rumours have long circulated that menthol cigarettes are better for your health, there is absolutely no evidence that this is the case.
When Is the Ban Coming Into Effect?
The UK is introducing a ban on menthol cigarette and tobacco products on the 20th of May 2020. All products affected by the ban will be immediately removed from retailers' shelves around the country.
Which Menthol Products Are Affected By the Ban?
There has been a great deal of confusion as to which products will no longer be available. Cigarettes that contain mentholated tobacco or a menthol capsule will be banned, as will hand-rolling tobacco when sold with mentholated filters or papers. However, menthol filter tips and papers can be sold separately, so long as they are not sold together with hand rolling tobacco products.
Are Any Non-Menthol Products Affected By the Ban?
Yes, the ban will also apply to flavoured tobacco products, for example peach and strawberry cigarettes. Skinny cigarettes will no longer be available, or in fact any products with a technical feature allowing the consumer to modify the smell, taste or smoke intensity of the product.
What Are the Alternative Options?
Luckily for menthol smokers, the menthol ban has no impact on e-liquids or e-cigarettes. This means that you don't have to completely kick your habit quite yet, as that mint flavour will still be readily available in other forms.
What Are the Advantages of E-Cigarettes?
You may be tempted to bulk-buy menthol cigarettes before the ban comes into effect. However, this is only a short-term solution, and e-liquids have many further advantages over traditional cigarettes:
Health: The NHS currently estimates that e-cigarettes are 95% less harmful for your health than traditional cigarettes
Price: As cigarettes are taxed higher and higher, vapes and e-cigarettes remain affordable, saving hundreds of pounds a month depending on your smoking habit
Options: E-cigarettes come in every imaginable flavour, intensity and design, so you can find one that's right for you
The Best Menthol Cigarette Alternatives
Logic Curv Menthol Instant Use E-Cigarette Kit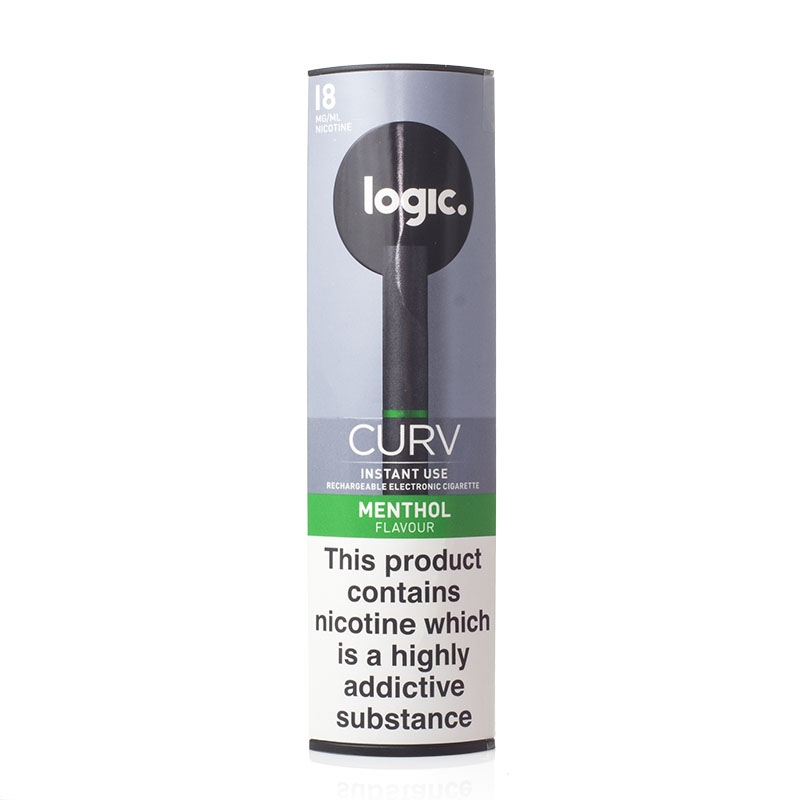 The Logic Curv Menthol Instant Use E-Cigarette is an ideal choice for the smoker transitioning to e-cigarettes. It works as soon as you get it out of the box, the mint e-liquid already installed. The unique, slim design will rest in your mouth as comfortably as a regular cigarette, but without damaging your health.
Key Feature: High-quality Swiss-made e-liquid for ultimate refreshing taste
JUUL Glacier Mint JUUL Pods 9mg (Pack of 4 Refill Cartridges)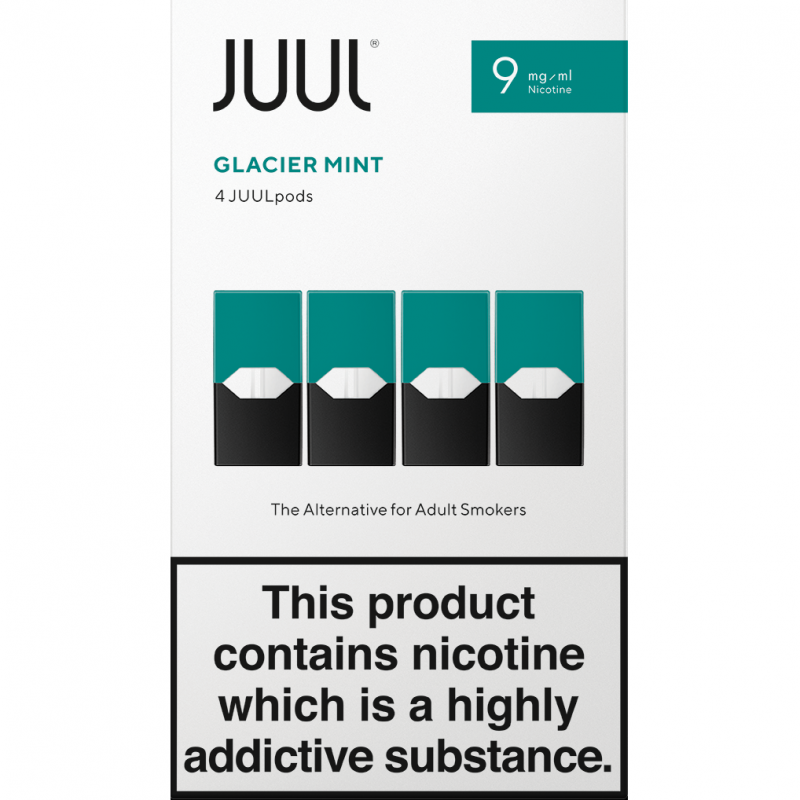 The JUUL Glacier Mint JUUL Pods 9mg are designed for use with the JUUL E-Cigarette Device. The plug-and-play cartridges slot neatly into place, and the glacier mint flavour is crisp and refreshing. JUUL accommodates cigarette-like nicotine levels for those in the process of transitioning from regular cigarettes.
Key Feature: Each pod is equivalent to around 20 cigarettes
Logic PRO E-Cigarette Menthol 12mg Combination Pack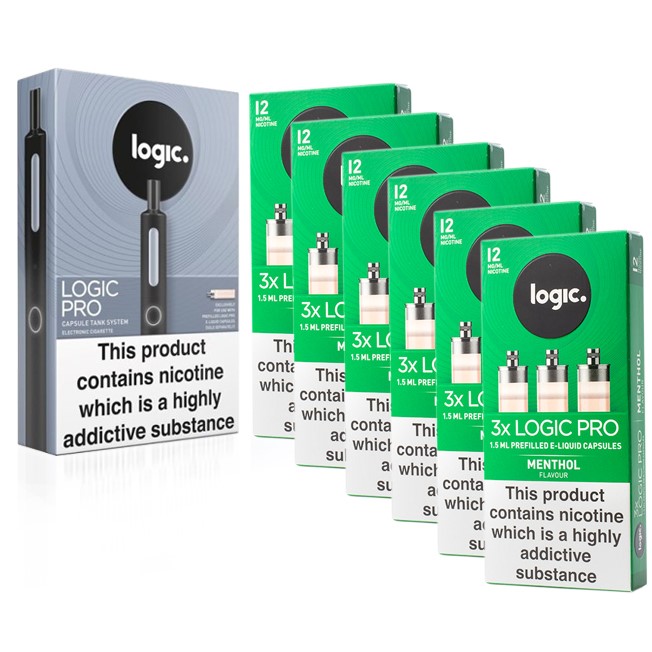 The Logic PRO E-Cigarette Menthol 12mg Combination Pack features pre-filled capsules for a hassle- and mess-free experience. The Logic Pro charges easily via USB and allows for flavour changes at a moment's notice. Capsules are available in menthol, strawberry, blueberry, berry, mint, cherry, watermelon and vanilla, not to mention four different strengths: 0mg, 6mg, 12mg or 18mg. The Logic Pro is one of the most versatile and adaptable e-cigarettes on the market.
Key Feature: Convenient viewing window displays e-liquid level
In Mint Condition...
Have a look through all of our menthol supplies in our Menthol Electronic Cigarettes and Refills category. You're certain to find something that will satisfy your menthol craving and maybe even help you quit smoking for good. Let the May 20th menthol ban give you the motivation you need for a lifestyle change.
What do you look for in an e-cigarette? Let us know in the comments below or via our Facebook or Twitter!
Tags: E-Cigarettes, Smoking Alternatives