Medi9: The Hand Sanitizer That Kills Norovirus
Tuesday, 27 October 2015 | John
With winter approaching, more and more people are worried about catching colds and other nasty viruses. One of the worst viruses you can be unfortunate enough to get is norovirus, also known as the winter vomiting bug.
What Is Norovirus?
Norovirus is a highly contagious and incredibly unpleasant stomach virus. It's also the most common stomach virus in the UK – every year it's estimated that between 600,000 and one million people get it. There are over 25 known strains of norovirus that affect humans and while it's more common in winter, you can catch any one of them at any time.
What Does Norovirus Do?
The main reason norovirus is so unpleasant to catch is what it does to you. At first, it'll make you feel sick and then it'll cause forceful vomiting and diarrhoea, along with possible headaches, a high temperature, stomach cramps and aching limbs.
Another thing which makes it particularly nasty is how incredibly contagious it is. Because of this, outbreaks of norovirus in hospitals are upsettingly common – there were 18 outbreaks in October 2014 alone and 17 of those forced wards to close.

Once you have norovirus, there's nothing you can do to get rid of it – you basically have to quarantine yourself to prevent others becoming infected. Visiting your GP is a very bad idea; they can't do anything to help and you risk infecting more people.
Therefore, the best way to eliminate norovirus as a threat is to use a hand sanitiser that kills norovirus.
How to Kill Norovirus
Another nasty attribute of norovirus is that it can't be killed by traditional, alcohol-based hand sanitisers. So even if you're a frequent user of hand sanitizer, you are still as susceptible to norovirus as everyone else. Fortunately, there's a great alternative to an alcohol-based hand sanitiser that kills norovirus, alongside a host of other germs and viruses – Medi9.
Medi9 antibacterial sanitising solution kills 99.9% of germs and viruses including the norovirus, MRSA, C. Diff and even Ebola. Because it is alcohol-free, Medi9 antibacterial sanitising solution won't crack or dry out your hands, leaving them soft and without irritation. While it's not a guarantee that you'll be 100% safe from norovirus, it's the best defence you can have against it in your day-to-day life.
Medi9 doesn't just come as a hand sanitiser, mind you. It's also available in wipes, surface sprays, wall dispensers and even as a floor cleaner – enabling the great antibacterial properties of Medi9 to be used anywhere.
If you're interested in getting your hands on some Medi9 antibacterial sanitising solution, in whatever form you want or need it, head on over to Health and Care and check out our range of Medi9 products.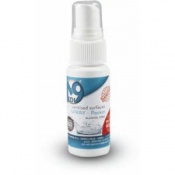 Trusted sanitising solution for use anywhere
Bulk pack of 50 bottle of sanitising spray
Kills Norovirus, MRSA and 99.9% of germs
Large pack ideal for hospital/care staff
---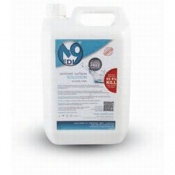 Trusted sanitising solution for use anywhere
Supplied in two 4L bottles totalling 8L
Kills Norovirus, MRSA and 99.9% of germs
Bulk quantity ideal for large floor/wall areas
---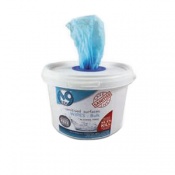 Trusted sanitising solution for use anywhere
Alcohol-free solution
Kills Norovirus, MRSA and 99.9% of germs
Bulk quantity ideal for hospitals/care environments