Make Your Home More Comfortable as You Grow Older
Monday, 22 October 2018 | Paul
According to Age UK Trading, 20% of people aged 60 to 69 have made adaptations to their home to help them prepare for older age. Nobody likes to think about getting old, but the fact remains that planning ahead is the only way to maintain your independence and enjoy those golden years in the comfort of your own home. By following our five simple tips, you can turn your home into a safe and comfortable haven, ensuring you stay in complete control for years to come.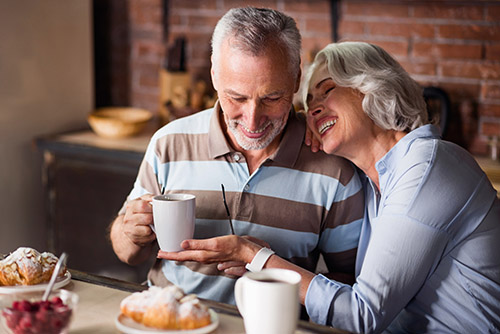 Make Your Bathroom Easier to Use
Wet, slippery surfaces can be dangerous at any age, but loss of mobility and balance will make the bathroom increasingly difficult to use. Luckily, there are countless practical solutions that can help you stay safe even in the bathroom.
We strongly recommend installing grab rails next to the toilet, and especially in the shower or bath. The Polished Stainless Steel Curved Grab Rail is stylish and very discreet, while remaining just as durable and reliable as other, less visually appealing bathroom rails.
Though not as discreet, the Homecraft Half Surrey Toilet Surround Rail is the perfect solution for anybody requiring a little extra assistance when lowering themselves or rising from the loo. The Bio Bidet Supreme BB 1000 is quite an investment, but offers the ultimate bathroom comfort and cleanliness.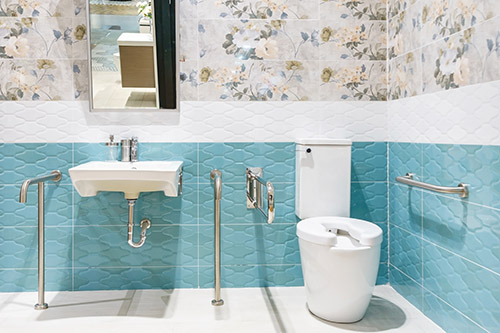 Make It Safer to Move Around the House
The first step towards this goal should be removing all clutter, loose mats and rugs, which can be trip hazards, from the house. Consider re-arranging the furniture to create clear paths between rooms.
If you have stairs in your house, we recommend installing a hand rail, or even a stairlift. It might be a good idea to consider having all your essential facilities (such as toilet, bathroom, kitchen and bedroom) on one floor. While this may require major adaptation to your house, it could some day prove itself to be a wise decision.
Take Care of Comfort in the Bedroom
Getting a good night's sleep can turn into a challenge as you grow older, so it's important to upgrade your bed to optimise your sleeping position. We recommend investing in a comfortable orthopaedic pillow, such as this Mediflow Water Base Orthopaedic Pillow or a Spinal Alignment Sleeping Pillow, as well as a hypoallergenic, breathable cover and a high-quality mattress.
When rising from the bed becomes a bit of a problem, installing a bedside rail can turn out to be of great help. This Bedside Econorail is incredibly discreet, and can be easily set up or removed according to your needs.
Ensure Excellent Visibility Throughout
Having high-quality lighting installed throughout the house can work wonders in helping you get about safely. We suggest investing in a remote control light that works with a motion sensor to switch the light in the room on automatically.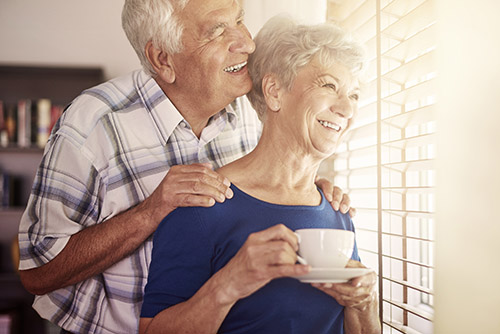 If you're living with blindness, poor vision or dementia, there is a range of products that can make your day-to-day activities easier. For example, this Talking Button Alarm Calendar Clock gives you the time and date at the press of the button in a clear, English male voice.
Stay Safe If You're Dealing with Hearing Loss
Hearing loss is a much more common problem than you might think. If you've been struggling with hearing the doorbell, or answering the phone in time, it might be a good idea to invest in a range of specialised products that are designed to make your life easier.
The Amplipower 40 Amplified Telephone features extra receiving volume control of up to 40dB and receiving tone control up to 10dB, while the AmpliDECT 595 Amplified Cordless Phone Twin Set is perfect if you want to keep your phone always at hand as you're moving around the house. For those who are considering adapting their home to be friendlier for the hard of hearing, we also recommend the following brilliant products:
Are you considering adapting your house and getting prepared for older age? Share your tips and experience in the comments below, or find us on Facebook and Twitter!
Tags: Aids for Daily Living, Amplified Telephones, Bio Bidet Supreme BB 1000, Hearing Impairment
Shop Related Products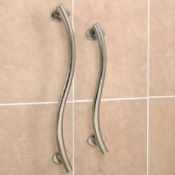 Stylish sleek design with a polished mirror finish

Provides support and stability in the home

Curved to provide more style and an ergonomic grip

Available in three sizes to suit most environments
---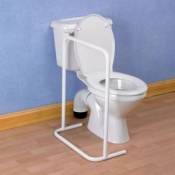 Side-section rail for use beside a toilet, sink, or bath
Screws to the floor for maximum stability
Suitable for use with the left or right hand
Assists with lowering to and rising from bed or toilet
---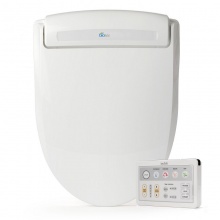 Bidet that washes, cleans and dries the user
Suitable for everyone including those with disabilities
Automatic and remote control settings ideal for retaining independence
First electronic bidet set in the UK and is suitable for most toilet pans
---
Water-based pillow that reduces neck pain and improves sleep quality
Designed for those who suffer from neck pain, back pain, poor sleep and migraines
Outperformed all water-based pillows during a clinical test that measured sleep quality
Helps to rejuvenate, freshen and soothe daily stresses
---
Orthopedic pillow for neck and shoulder pain
Designed as a spinal alignment and sleep comfort pillow
Can be used as a pillow for side sleeping
Non allergenic and non toxic materials for safe sleep
---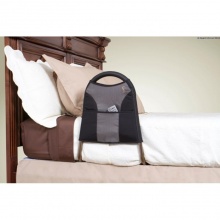 Most portable bed rail in the world;
Strong, lightweight design;
Supports up to 136kg;
Easy assembly.
---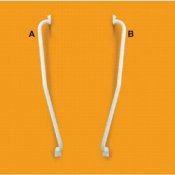 Deluxe stair newel grabrail;

Angled for the corner of stairs;

Ergonomically designed;

Available in left & right angled;
---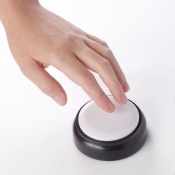 Ideal for people with blindness, low vision or dementia
A clear, male voice announces the time, date and day
Includes an alarm with announced setting
Compact design sits flat and secure on any surface
---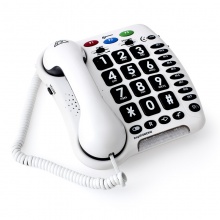 Amplified telephone with adjustable volume and tone settings

Ideal if you struggle to hear conversations with your current phone

Enjoy clearer conversations with a receiver volume of up to 40db

Dial numbers more easily with large and clear buttons
---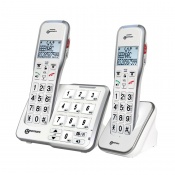 Big-button and talk keypad for easy use
Maximum adjustable receiving volume of 50dB
Hearing aid compatible to suit any user
SOS button stores up to four emergency numbers
---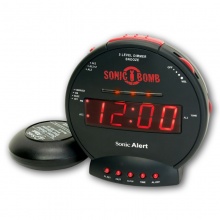 Extra-loud volume ideal for the hard of hearing
Vibration pad for under pillow provides physical prompt
Alert lights and red display for easy viewing and visual aid
Adjustable functions for optimum use