Types of Hernia and How to Protect Them During Recovery
Wednesday, 28 August 2019 | Paul
Hernias come in all shapes and sizes, and the best treatment for your hernia can vary quite radically by hernia type. In this guide – Types of Hernia and How to Protect Them During Recovery – we will help you identify the best kind of support for your hernia, putting you well on the road to recovery.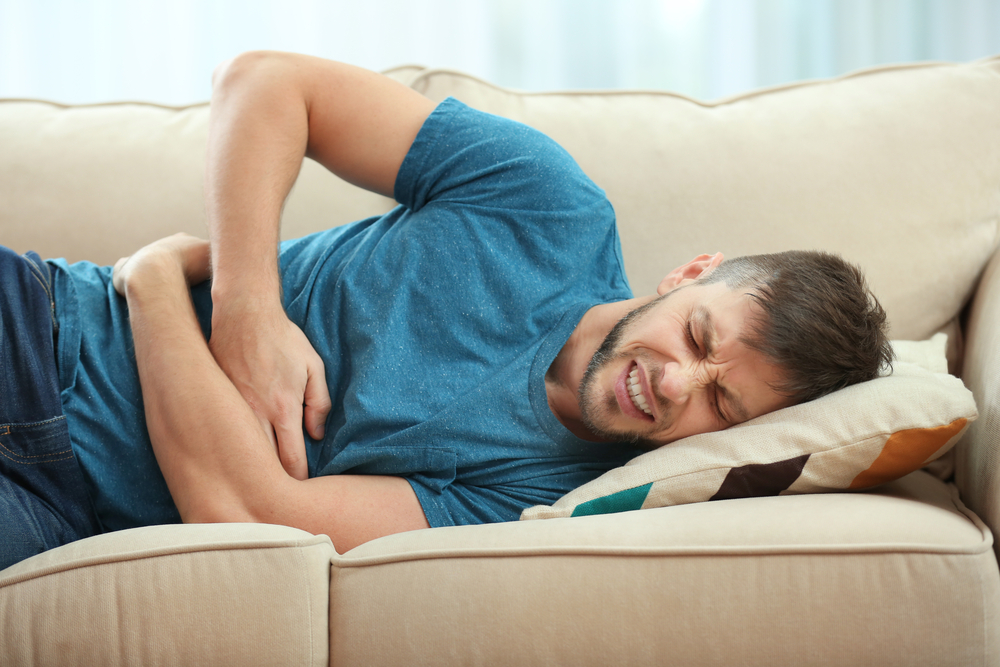 What Is a Hernia?
To make sure we're all on the same page let's start with the basics. A hernia is defined broadly as when any internal part of the body pushes out through a gap or weakness in the surrounding muscle. These can occur in many places but are most common in the abdomen and groin.
Inguinal Hernia
What Are They?
Inguinal hernias are the most common type of hernia – and what most people think of when they hear the word hernia. They occur when part of your bowel or fatty tissue ruptures through your abdominal wall into your groin or thigh.
Generally these kinds of hernias occur as a consequence of ageing or strain on the stomach and abdomen area. A common cause of this kind of hernia is attempting to lift excessive weight.
What Kind of Support Do They Need?
As with all hernias, inguinal hernias are specific and require individual attention to build a treatment plan. Generally however, inguinal hernias will require a groin truss or supported underwear to protect dressings after surgery and prevent recurrence. See our Inguinal Hernia Supports category for examples of effective supports.
Femoral Hernia
What Are They?
Femoral hernias refer specifically to when part of your bowel or fatty tissue pushes through the femoral canal in the groin. More common in men than in women, these hernias are often caused by age and excessive strain.
What Kind of Support Do They Need?
Similarly to inguinal hernias, femoral hernias most commonly require groin support in the form of a truss or supportive underwear. Remembering to keep the specific placement of your hernia in mind, see our Femoral Hernia Supports category for examples of appropriate support.
Epigastric Hernia
What Are They?
Much higher than other hernias, epigastric hernias occur in between the belly button and the sternum (breastbone). These hernias represent a fairly small share of hernias and are often hard to identify. Epigastric hernias can grow as a consequence of laughing, coughing or sneezing and will require surgery.
What Kind of Support Do They Need?
After surgery it is important to support epigastric hernias in order to avoid breaking dressings and allowing the hernia to break back through. Take a look at our Epigastric Hernia Belts category for a selection of belts which cover the upper abdomen.
Incisional Hernia
What Are They?
Incisional hernias occur when the fatty tissue or bowel ruptures through a break in the surgical wall that has been formed by surgery and not fully healed. These hernias can vary significantly based on the size and location of incision, as well as the severity of its rupture.
What Kind of Support Do They Need?
Because incisional hernias can vary so widely, the range of supports which are useful to aiding or protecting recovery also varies very widely. For a diverse range of hernia supports please consult our Incisional Hernia Supports category.
Umbilical Hernia
What Are They?
Unsurprisingly very common in infants – but also possible in adults – umbilical hernias occur when fatty tissue or part of the bowel ruptures through the belly button or the area around the belly button. Typically thy can grow larger as a result of laughing, coughing, crying or using the toilet and can shrink when relaxing or lying down.
What Kind of Support Do They Need?
Since these hernias occur in a very specific area it is easy to find hernia supports which cater to it. For a selection of abdominal belts and binders, as well as extra high supportive underwear which cover the belly button, please see our Umbilical Hernia Supports category.
Parastomal Hernia
What Are They?
Parastomal hernias are hernias which effect ostomates – those who have undergone a colostomy, urostomy or ileostomy and have an abdominal opening to their bowel or bladder called a stoma. These hernias occur when part of the bowel emerges through the hole made for the stoma to pass through, but are distinct from when part of the bowel passes though the stoma itself, which is referred to as a prolapse. The location of parastomal hernias varies by the location of stoma, but they will always occur in the area directly around a stoma.
What Kind of Support Do They Need?
Thankfully, because these kinds of hernias a very common in ostomates, there is a selection of specialist support wear designed specifically for their treatment. Please consult our Parastomal Hernia Supports category to see a selection of our specialist supports.
Other Kinds of Hernia
These hernias are either very uncommon or do not present externally, so we do not have dedicated categories of appropriate supports:
Diaphragmatic hernias – a general term for when organs in your abdomen move up into your chest through the diaphragm. These hernias are more common in babies than adults and require surgery rather than external support.
Muscle hernias – occur when muscle ruptures through the abdominal wall, or through tissues in the leg. These hernias can vary greatly and support will need to be considered in conversation with your therapist on a case by case basis.
Spigelian hernias – occur through the spigelian fascia, which is a tissue sheet in the groin. These hernias do not generally present with external swelling and must be treated externally. A groin support such as supportive underwear or a truss can help during recovery.
Hiatus hernias – occur when part of the stomach moves through your diaphragm into your chest. Generally these hernias have very few symptoms except for heartburn and since they are internal cannot be treated or protected using an external support.
The best way to find the perfect support for these less common hernias is to Shop Hernia Supports by Support Type.
Keep Your Hernia Protected
Having a hernia can have a significant impact on your quality of life, but the road to recovery is very much possible. With patience, appropriate exercise and robust support you can work to being back to your best and potentially full recovery.
If you have any thoughts or questions about hernia recovery please leave a question in the comments below. Alternatively, you can find us on Facebook and Twitter!
Tags: Comfort, Hernias, Learn About Conditions