Top Tips for Pain on Inside of Foot
Wednesday, 22 May 2019 | Paul
Pain on the inside of your feet can be a nightmare, and sometimes it only seems to get worse. Luckily we've put together a guide to soothing pain on the inside of your foot.

First Steps For Pain on the Inside of Your Foot
Before you work out what might be wrong with your foot, there are a few tips you should always follow for foot pain:
Keep off your feet – If at all possible you should stay off your feet. Raise you foot whenever possible and do not stand or walk any longer than you have to.
Wear comfortable shoes – Tight shoes or high heels are only likely to make your foot pain worse, particularly if they might be linked to why you are feeling it in the first place! Wear flat, wide shoes with as comfortable of a sole as possible.
If necessary use an ice pack – An ice pack wrapped in a towel will help to bring down swelling and reduce pain in your foot. You can do this for up to twenty minutes every two or three hours.
Longer Term Solutions for Foot Pain
While your recovery will be closely linked to the specific cause of your foot pain, there are some long term solutions that apply generally to reducing foot injury and discomfort:
Losing weight – If you are overweight you may be putting additional pressure on your feet. Fortunately this can be improved by losing weight.
Ensuring you have correctly fitting shoes – Poorly fitting shoes can lead to additional pressure being put on your feet. Again, this can be eased simply by ensuring your footwear fits properly.
Wearing appropriate footwear – Wearing the wrong shoes for an activity, for instance spending long periods of time on your feet while wearing dress shoes or wearing flat soled trainers while hiking, is likely to cause foot pain and injury. It might not always be possible to ensure you are wearing the correct footwear, but avoiding small mishaps can make a big difference.
Investing in some orthotic insoles – Specialist insoles are the best chance your feet have to feel comfortable, particularly if you have already tried more subtle tips. We have included a guide, below, for you to find the right kind of insoles for your feet.

Picking the Right Insoles for You
Before you can find the right insoles, it is important to work out exactly what kind of pain you are experiencing. Pain on the side of your feet is most likely to be arch related, but if it is further towards the front or back it might have more to do with the balls or heels of your feet. Read the descriptions below to pin down the kind discomfort you are experiencing, and discover which orthotics will help the most.
Best Insoles for Plantar Fasciitis
Sof Sole Plantar Fasciitis Orthotic Insoles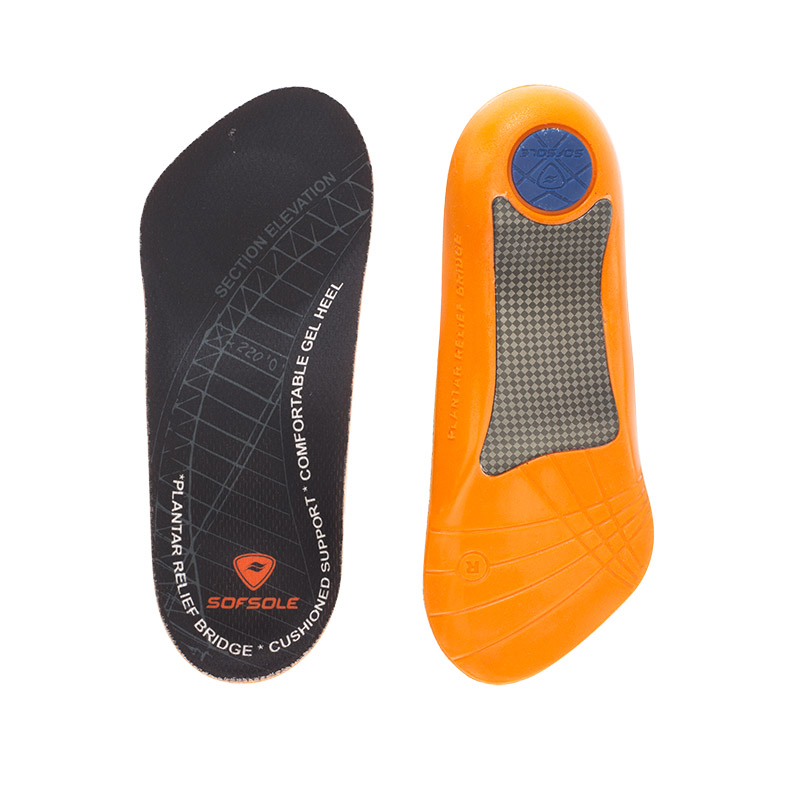 Also known as heel spurs, plantar fasciitis is a pain in your plantar fascia, a fibrous tissue that connects your heel to your toes. This is one of the most common causes of foot pain and is generally expressed as intense heel pain. Sof Sole Plantar Fasciitis Orthotic Insoles for Men and Women utilise a comfortable gel heel to alleviate this pain, while cradling your whole foot to give additional stability.
Best Insoles for Diabetes
FootActive Sensi Sensitive Insoles for Diabetes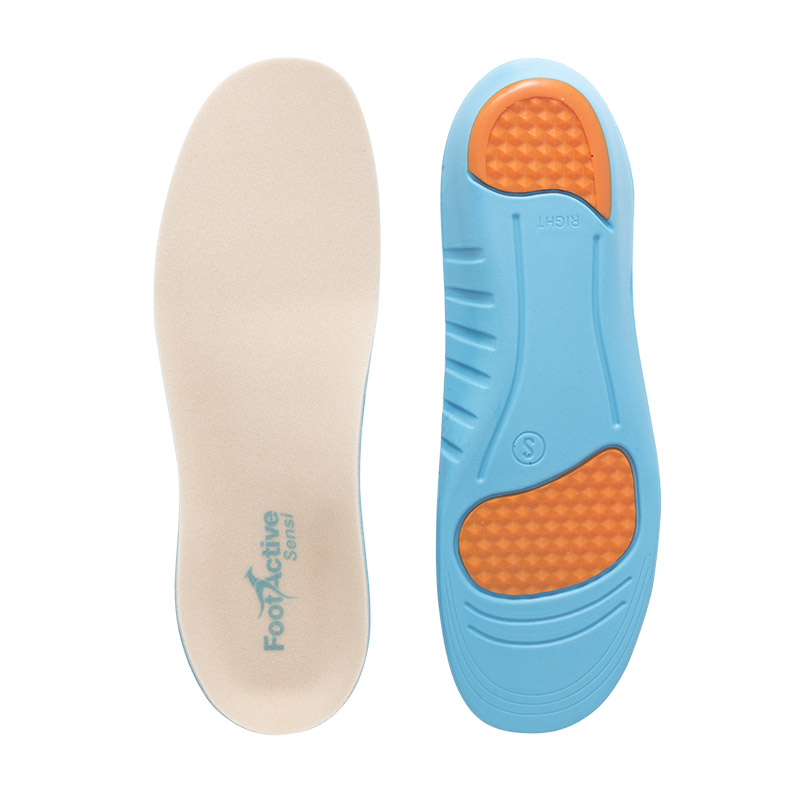 If you suffer from diabetes there are unique considerations to make when dealing with foot pain and selecting insoles. Diabetic feet are particularly vulnerable, so if you haven't already you should consult your GP about your foot pain. There are insoles specifically developed for diabetic feet – such as the FootActive Sensi Sensitive Insoles for Diabetes – which give especially gentle care help to combat complications related to diabetic neuropathy.
Best Insoles for High Arches
Powerstep Pinnacle Maxx Full Length Orthotic Insoles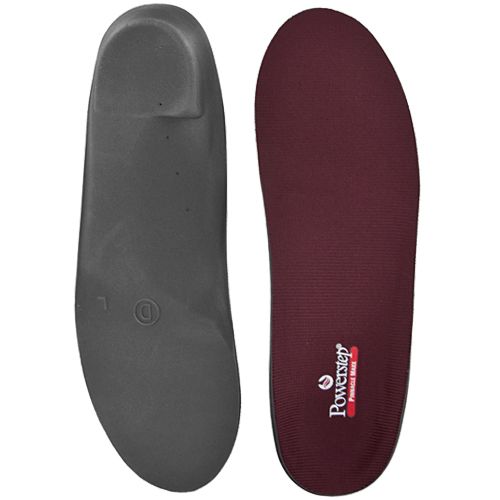 If you have high arches it can be hard to find insoles to give your feet effective therapy. To make things worse very high arches – known as pes cavus or claw foot – can cause painful metatarsal compression. Insoles such as the Powerstep Pinnacle Maxx Full Length Orthotic Insoles target relief using extra firm arch support.
Best Insoles for Overpronation
Footactive Comfort Insoles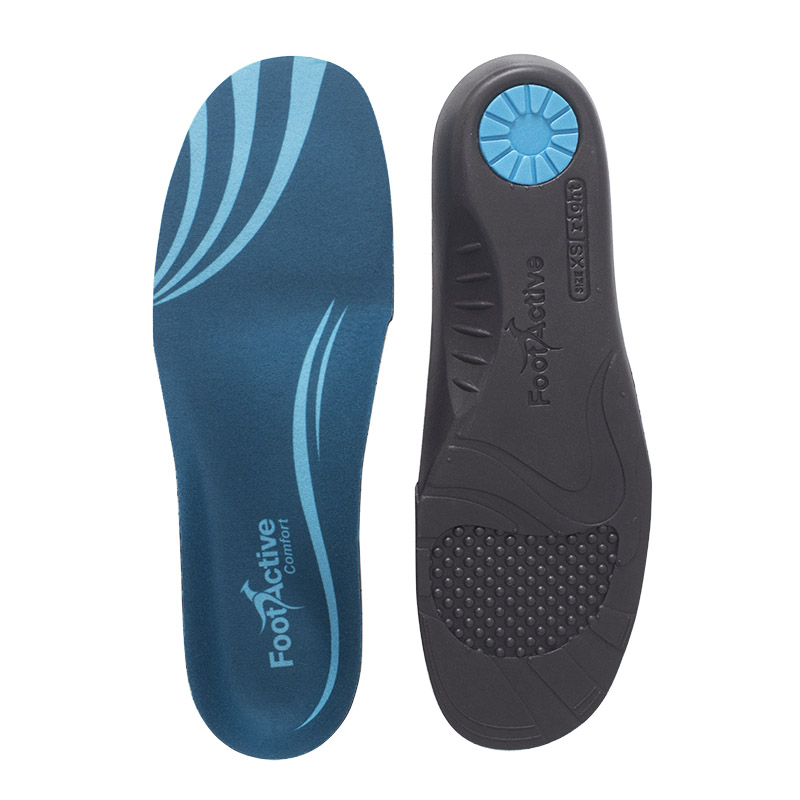 Overpronation is when your feet roll too far inwards during walking and running. Not only does this increase your risk of injury, it can also put pressure on your plantar fascia – resulting in plantar fasciitis. In addition to the heel support need to recover from plantar fasciitis, it is advisable to seek out an insole which corrects your ankle posture. Our top recommendation is FootActive Insoles, particularly the Footactive Comfort Insoles.
Best Insoles for Metatarsalgia
Pro11 Orthotic Insoles with Metatarsal Pad and Arch Support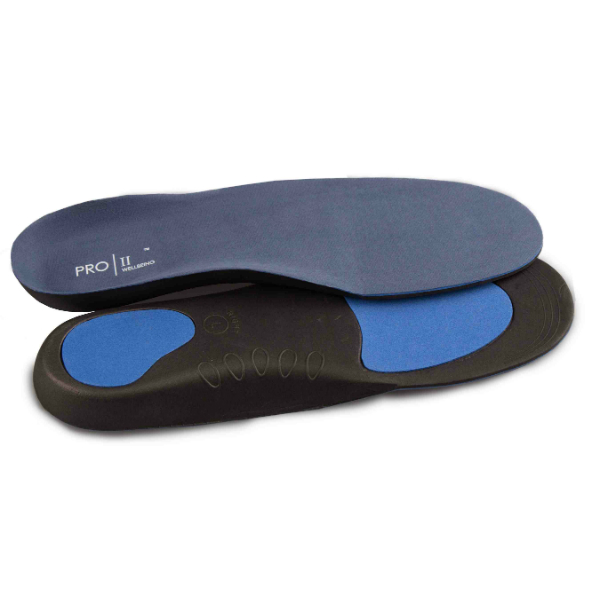 Metatarsalgia – a technical term for metatarsal pain – is pain in the ball of your foot. Most commonly, this kind of pain is a consequence of an overuse injury. It is important to take pressure off of your feet when recovering from this kind of injury, but appropriate insoles can help to speed recovery and prevent future injury: an insole like the Pro11 Orthotic Insoles with Metatarsal Pad and Arch Support can offer effective therapy.

One Step at a Time
Foot pain can be frustrating, but the most important thing is to allow your body to recover at its own pace. Providing appropriate support and avoiding unnecessary strain are the two key elements of recovery.
If you have any questions or suggestions about our tinnitus related products please let us know in the comments below. Alternatively, you can find us on Facebook and Twitter.
Tags: Aids for Daily Living, Learn About Conditions, Foot and Ankle Pain, Foot Care, Insoles
Shop Related Products
Pair of insoles for plantar fasciitis pain relief
Comfortable solution for men with plantar fascia pain
Relieves heel spur pain thanks to gel in the heel
Fits most footwear types thanks to a ¾ length design
---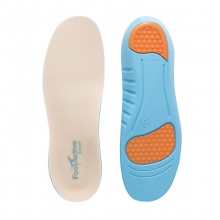 Shoe insoles for people with Diabetes
Helps to prevent conditions caused by foot neuropathy
Maximises comfort for its wearer
Also suitable for general sensitive feet
---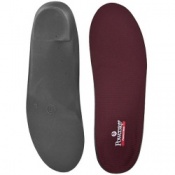 Stabilising heel cup and platform

Hypurcel foam for plush cushioning

Micro thin, mildly angled heel platform

Relief and prevention for over pronators
---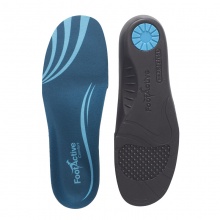 Full-length orthotic insoles that prioritise comfort
Comprehensive support from heel to toe
Shock-absorbing heel minimises stress on feet
NHS approved for your peace of mind
---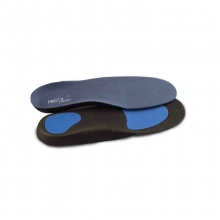 Orthotic insoles with arch support
Correct foot posture and over-pronation
Pads to cushion the first metatarsal bones
Ideal for daily use and impact sports