Best Posterior Tibial Tendonitis Brace 2022
Tuesday, 21 December 2021 | Eugene
Posterior tibial tendon dysfunction (PTTD), commonly known as posterior tibial tendonitis or adult-acquired flat foot, can be a debilitating condition if left untreated. It can affect the way you walk, and cause a great deal of pain after strenuous activities like running, hiking, or even climbing the stairs. Luckily, PTTD can be treated effectively with supports and/or physical therapy if caught early, so choosing the right braces and supports is a crucial part of making a full recovery.
What Is PTTD?
Posterior tibial tendon dysfunction, also known as posterior tibial tendonitis, is a condition that impairs the posterial tibial tendon's ability to support the arch of the foot. This results in flattening of the foot, and if left untreated can lead to the development of adult acquired flatfoot, accompanied by pain, swelling and inward rolling of the foot (pronation). A supportive PTTD brace or posterior tibial tendinitis taping are ideal non-invasive treatments, helping to support your arches to normalise your walking pattern to avoid pain.
Our Best Posterior Tibial Tendonitis Brace
Aircast AirLift PTTD Ankle Brace for Posterior Tibial Tendonitis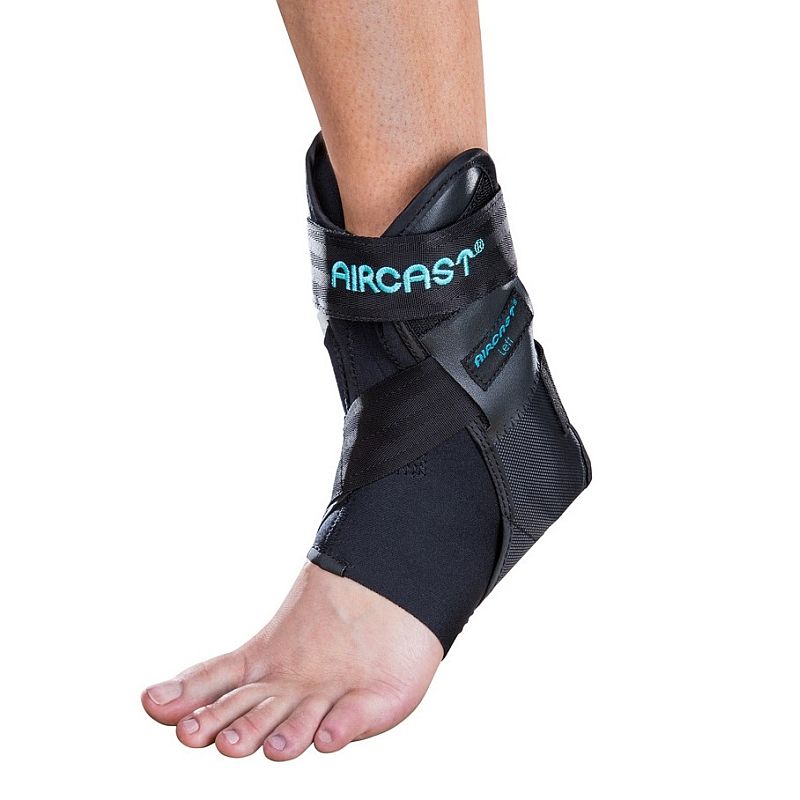 In our opinion, the best brace for posterior tibial tendonitis is made by the support experts at Aircast. The Aircast AirLift PTTD Ankle Brace is designed with a unique AirLift aircell, which is an inflatable support located under your arch that ensures the brace provides the best arch support for your condition.
Supporting the arches and stabilising the ankle, this brace is the best choice for conservative treatment of PTTD, flat feet, collapsed arches and post-operative rehabilitation.
Key Feature: Our top pick for treatment of PTTD and flat feet

Versatile Ankle Brace for PTTD, Sprains and Instability
BioSkin TriLok Ankle Ligaments Support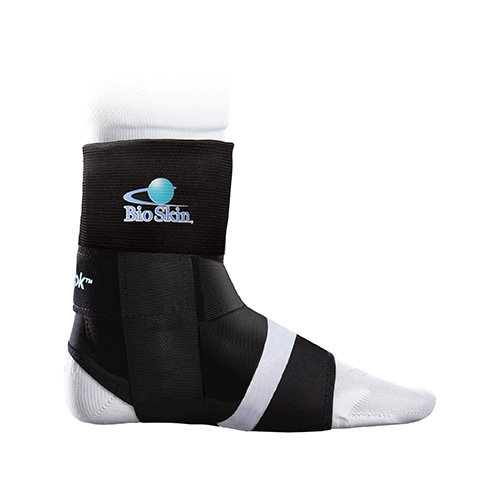 PTTD can contribute to a number of conditions of the foot and ankle, so you may be in need of a brace that provides more than just arch support and stability. The BioSkin TriLok Ankle Ligaments Support is designed to provide comprehensive support to your foot and ankle, controlling the movement of your forefoot to prevent painful or damaging movements.
It's worth noting that while this brace will prevent the pronation that PTTD can cause, it may be necessary to use with an arch-supporting insole like the Superfeet Green Performance Insoles to get the adequate support for your arches and flat feet.
Key Feature: Provides ankle support to control the motion of the forefoot
What Will Happen if Posterior Tibial Tendonitis Is Left Untreated?
PTTD is usually a progressive condition, meaning that it will often get worse if left untreated and unsupported. When left untreated, the arch will flatten further, and the foot and arch will begin to turn outward as the ankle rolls inward. After this, the tendon will continue to deteriorate, leading to arthritis, further pain, and a heavily disrupted walking pattern.
How Can a PTTD Brace Help?
Luckily, ankle braces and taping are effective in treating PTTD for the majority of cases, as long as the condition is treated at an early enough stage. A PTTD brace will help to support the arch of the foot, accounting for different arch shapes and heights to make sure the condition doesn't develop any further and your pain regresses. With the use of a PTTD brace, your walking pattern will normalise, and the symptoms of posterior tibial tendonitis can be kept at bay.
Support Your Arches and Reduce Your Pain
While you should always consult your doctor before deciding how to treat your PTTD, these braces are an excellent choice for early treatment in most cases. If you'd like to view our other products that can help with your posterior tibial tendonitis and adult-acquired flat feet, feel free to browse our entire section of Insoles for Flat Feet.
Please note: PTTD is a progressive condition and must be recognised early for a PTTD brace to be a sufficient treatment. Consult your physician to determine the best course of action to treat your posterior tibial tendonitis.
Tags: Ankle Pain, Foot and Ankle Pain, Foot Care, Learn About Conditions, Posterior Tibial Tendonitis