Kit Out Your Kitchen with Smart Aids for Easier Daily Living
The kitchen is many people's favourite room in the house, and for good reason. It's where conversations are had, families come together, and great meals are prepared. This isn't always true for everyone though, as the kitchen can present some unique challenges and dangers as well. For many, tasks like carrying kettles, retrieving dishes out of the oven, and chopping vegetables can be difficult, dangerous, or even impossible.
It doesn't have to be this way though, as here at Health and Care we stock a wide range of products to make kitchen duties simpler, bringing back the joy and fun of time spent in the kitchen. We've selected some of our particular favourite aids for the kitchen, designed to provide you with convenience, safety, and peace of mind for your cuisine-related pursuits.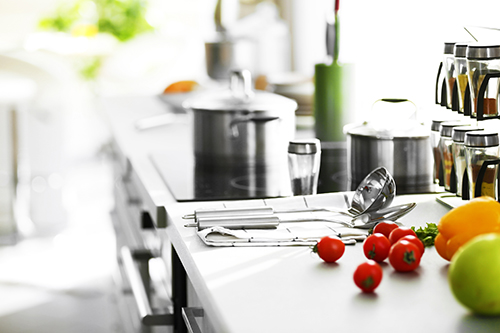 Perfect for the Elderly
As we get older, tasks that were once simple and overlooked can become arduous and annoying, making preparation of meals a chore. Joints, muscles, and eyes may not be what they once were, providing opportunities for frustration, or hazards resulting in falls, cuts, and burns. The products we will lay out in this article have been specially selected to combat the most common of these dangers, keeping the kitchen safer and stress free.
Whether you're someone looking to spice up your kitchen routine with some life-hacking tech, or looking for the perfect gift for your friend or family member, these products are sure to help add some culinary convenience wherever they end up. Available with free UK delivery from Health and Care, these products represent the pinnacle of safety and comfort in the kitchen.
The first product on our list is designed to tackle one of the most common kitchen hazards: burns. Everyone's experienced those painful, bubbling blisters on their hands and wrists after a careless reach into the oven, and we've all used unreliable, clumsy oven gloves and kitchen towels. That's where these Steam Oven Gloves come in, safely wrapping the wearer's hands in durable Nomex fibre to provide heat resistance up to 350°C.
With a longer length than traditional oven gloves, the Coolskins protect the hands, wrists, and forearms, providing peace of mind for that next reach into the oven. Comfortable and flexible, these steam- and grease-resistant gloves are ideal for use with ovens, AGA cookers, solid fuel stoves, microwaves, and barbecues. This means that, whatever your preferred method of cooking, you can rest assured that your hands, or the hands of a loved one, are protected no matter what. Keep your piping hot food in the bowl, tray, or dish, and off your floors and skin, with the Coolskin Steam Oven Gloves.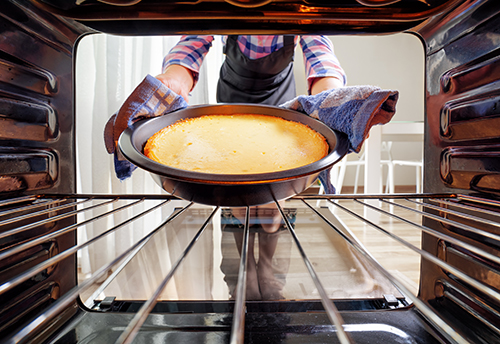 In many ways, the kettle is the centre of British life. Whether you start your day with tea, coffee or hot water, if you're British, you no doubt have a hot drink of choice, and a favourite mug as well. For many people though, fixing a cuppa can pose a wealth of difficulties, from picking up the heavy jug to navigating the scalding-hot water to their mug. That's why a product like this should be a staple in any good British home, making the family brewing duties accessible to any and all willing to head to the kitchen and make a cup.
This innovative tipper has been designed to be compatible with almost all kettle types, from standard to jug to cordless. Simply place the kettle in the tipper, and suddenly everyone in the house can brew and pour to their heart's content. The tipper features a lever that can be positioned on either side of the kettle, allowing the user to tip the kettle without having to actually hold the contents, saving time and strain on the wrist.
For added safety, the tipper will rock back to the upright position if the user lets go, eliminating the risk of drops and subsequent scalding. With straps to the secure the kettle in place and sturdy, rubber feet, the Universal Kettle Tipper is the ultimate in kettle safety and convenience.
It wouldn't be a very good list of kitchen helpers without addressing one of the big dangers in any culinary environment: knives. Along with burns, cuts from knives make up the majority of kitchen injuries, with plenty of cringe-worthy instances over the years. Aside from the obvious dangers, those with impaired wrist and hand strength may find using conventional knives uncomfortable and even painful. That's where the Good Grips Chopper comes in, making easy work of chopping onions, nuts and other common kitchen supplies.
Activated with the touch of an easy-to-use, comfortable knob, this chopper will produce even, perfect cuts every time, with no knives needed. For added comfort, an internal soft bumper is fitted, absorbing shock, reducing sound and making the chopping experience even more enjoyable.
It can be used enclosed in the included cup for convenience, or directly on a cutting board after removing the non-slip base. It will also prevent your hands from coming out smelling like garlic, as it includes a spoon for scooping and a rotating tab to prevent any food becoming stuck inside. Make your kitchen cutting easy, safe and convenient with this handy chopping tool.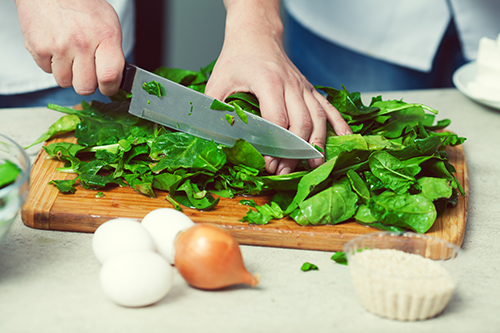 Try for Yourself
These products are some of our very favourites, tried and trusted so we're sure they'll be an asset to your kitchen routine. Now that we've pointed them out, the only step left is to try them for yourself, and see if you love them as much as we do. Whether your aim to is boost comfort, convenience or safety, we're confident these products will do the trick and exceed all expectations, turning that daily kitchen slog into into a savoury celebration!
Have any questions, or anything to add? Tell us in the comments below, or find us on Facebook and Twitter!