Keep Your New Year's Resolutions with Health and Care!
Wednesday, 3 January 2018 | Paul
According to a YouGov poll, a quarter of people who made resolutions in 2017 failed to keep any of them by the end of the year. But a new year brings with it a new chance to turn your life around. At Health and Care, we have a wide range of products that can be used to help you stick to your New Year's resolutions. Read on to find out how we can help you!
Popular New Year's Resolutions for 2018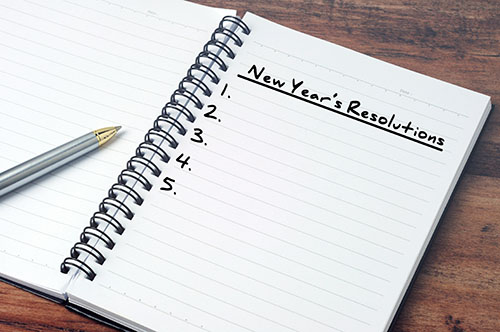 A recent YouGov poll has noted the most popular New Year's resolutions for 2018. These are overwhelmingly related to self improvement and include the following:
Exercise more
Spend less money
Focus on self care (e.g. get more sleep every night)
Get a new hobby
Focus more on appearance
Although we can't promise miracles, we can definitely help you stick to your resolutions this year. I'll also personally be trying to stick to a couple of the resolutions on the list, namely to get more sleep this year so I'm not walking through life like a zombie, and also to try using the oil paints I was given for Christmas. So come join me on our mission and find out how Health and Care can help!
How Can I Exercise More?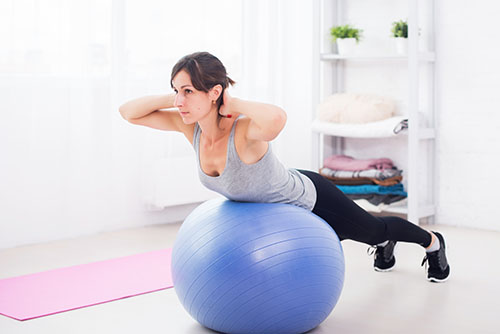 Sure, you could always go to the gym. However, with monthly gym membership prices reaching a ridiculous high, it now costs more than ever to join. I don't know about you, but the prospect of actually travelling to the gym always fills me with dread.
Enter the Original TheraBand Exercise Ball! Available in four sizes to match your height, the exercise ball is tailored to you. The ball is an excellent way of strengthening your muscles and giving you a well-rounded workout. Although you might feel as though a simple ball couldn't do much, an exercise ball actually produces a wide range of benefits, such as strengthening the core body muscles in your back and abdomen.
The Original TheraBand Ball can even be used in the office and improves your posture as it forces you to sit up straight while you try to balance on its surface. As the ball is unstable, it keeps you moving and therefore reduces the likelihood that you'll suffer from issues caused by leading a sedentary lifestyle like back pain.
How Can I Spend Less Money This Year?
It's all too easy to spend money nowadays, particularly with contactless payments. An excellent way of tackling this is to track all your expenses and outgoings. If you smoke, you might find that you've been spending an increasing amount of money on cigarettes in 2017, particularly with their prices rising in recent years.
E-cigarettes can be a cheaper alternative as they tend to last for a longer time than a typical pack of cigarettes. The Nicocig Rechargeable Electronic Cigarette Starter Kit is an excellent way of making the switch this year. The kit includes the following items:
1 x Rechargeable Battery
1 x High-Strength Tobacco Cartomiser
1 x Medium-Strength Tobacco Cartomiser
1 x USB Charger
Once you've purchase a starter kit, all you need to do is replace the nicotine cartomisers. A single one of these is the equivalent of around 20 conventional tobacco cigarettes for roughly half the price.
How Can I Sleep More Each Night?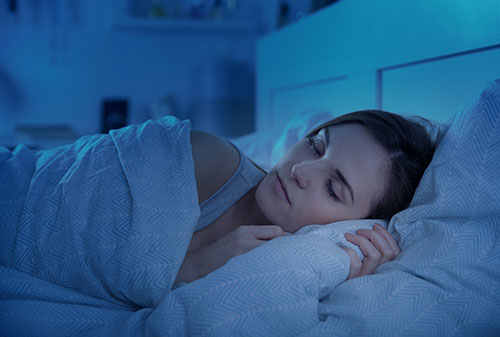 According to research, 37% of Brits feel like they aren't getting enough sleep. I'm definitely one of them and I'm sure you are too! This could be a result of a range of things, such as if you're often disturbed throughout the night. If you find that you or your partner snores, this can not only ruin your love life but it can also ruin your sleep too. But this is surprisingly easy to alleviate; the Rhynil Stop Snoring Spray is a natural herbal spray that reduces snoring and can even stop it completely.
If you breathe through your mouth, have small nostrils or suffer from nasal stuffiness, the Rhynil Snoring Spray is an excellent solution. This spray reduces inflammation in the nasal airway and improves nasal breathing to help you get the rest you need without facing any obstructions.
How Can I Focus on My Appearance?
Feeling self-conscious about your appearance is all too common. One of the largest problems a lot of our customers call us about is excess sweating in noticeable areas like the face. This can cause your makeup to run, make you suffer from a not-so-healthy glow, and other nightmarish situations. The Neat 3B Face Saver Gel is a highly popular product, and for good reason. This gel can be applied to your face so you no longer have to put up with sweat dripping down your face, gathering on your upper lip, or making your nose shine like Rudolf.
This is a light gel that won't leave any facial residue or stickiness behind. Take a look at the product's reviews to see how it's already helped others.
So there we have it: five products that will help you keep your word this year. What's your New Year's resolution? Let me know in the comments, or find us on Facebook or Twitter. Be sure to keep us posted on your progress!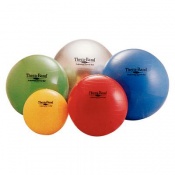 Inflatable exercise balls ideal for gym exercises

Versatile design for improving posture and muscles

Durable design made for long term use

Available in four sizes to suit your height
---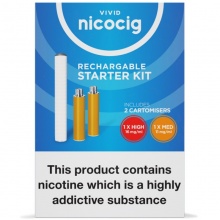 Full starter kit with everything you need to start using Nicocig
Ideal for those trying to cut down on smoking tobacco
Includes the equivalent of 40 traditional cigarettes
Compatible with Nicolites electronic cigarettes
---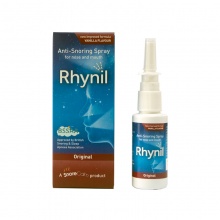 Reduce and stop snoring with this natural herbal spray
Suitable for mouth breathers, palatal flutter and nasal stuffiness
Can reduce allergies and counter sinus and nasal conditions
Approved by the British Snoring and Sleep Apnoea Association
---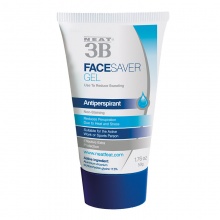 Antiperspirant gel that stops facial sweating
Ideal for hot weather, menopause, sports events and hyperhidrosis
Can be applied before makeup or sunscreen to help them last longer
Reduce stress in business meetings, social events and more