Is CBD Safe?
Thursday, 28 March 2019
Lots of the portrayals around CBD play on our worst fears. CBD is being branded as a natural and holistic therapy but isn't it also related to cannabis in some way? These sorts of jumps are understandable, but even a small amount of information about CBD reveals it to be far more innocent than its narcotic cousin.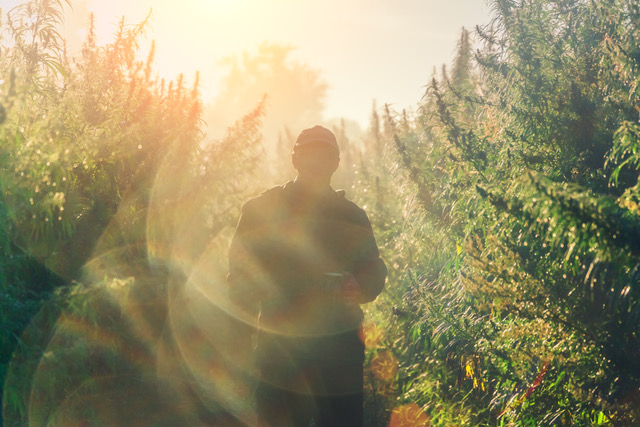 Is CBD Harmful?
You don't have to take it from us, the World Health Organisation (WHO) have categorised CBD as safe and well tolerated. There is one small caveat to this: there is some evidence that demonstrates CBD inhibiting the cytochrome P450 system in the liver. Since this system plays a role in drug metabolism, its inhibition could have unexpected effects on the strength of medication.
This may sound alarming but the same is true of many common items like grapefruit juice. It simply means that it is advisable to consult your doctor before taking CBD if you are on medication.
Is CBD Addictive?
CBD is derived from the cannabis plant, but it will not get you high and is not addictive. Both these qualities in cannabis are owed to another chemical, THC.
Thankfully, the variety of cannabis plant from which CBD is derived (hemp) can only be legally grown if it has a THC content of less than 0.2% – for comparison cannabis grown illegally to make marijuana has upwards of 20% THC content.
If you would like to learn about the mechanism by which THC is addictive and CBD isn't, read our blog.
Is CBD Legal to Use?
In the UK CBD is not a controlled substance and is entirely legal to use. Hemp oil or CBD oil are legal as long as they contain less than 0.2% THC content. We also have a full blog about CBD and UK law if you would like to learn more.
Can I Drive and Use CBD?
CBD is not a psychoactive substance and it has no intoxicating effects. It is also not a controlled substance and there are no legal restrictions to driving under its effects. In the vast majority of cases it should have no effect on your ability to drive safely.
However, it is important to take the same precautions as you always would around driving. If you experience drowsiness related to CBD it may be better not to drive – just as some people do not drive after drinking chamomile tea.
More Common CBD Questions
If you would like to try out CBD, please take a look at our guide to the Best Way to Take CBD or browse our Full CBD Selection.
Do you have any questions about our CBD products? Please don't hesitate to let us know in the comments, or find us on Facebook and Twitter.
Tags: General Health, CBD