Introducing the Thuasne Malleo Dynastab Boa Ankle Brace
Tuesday, 12 December 2017 | Paul
Playing sports after suffering from an injury to your ankle is often painful, particularly if you aren't using a support. It's therefore integral that you use an effective ankle support during your recovery and while you play. However, you might be feeling a little perturbed by the price of the ankle braces you've seen so far.
At Health and Care, we stock a premium ankle brace that's been made by Thuasne, one of Europe's leaders in medical orthopaedic solutions. Read on to find out more!
What Can the Ankle Support be Used for?
This premium Thuasne Ankle Brace has been designed for those who have suffered from a mild-to-moderate sprain and want to get back on their feet as quickly as possible, or else those who are resuming their sporting activity following an injury to the ankle. Thuasne's motto is to give you 'wings for your health,' and this support is no exception. Providing effective support without restriction, this support is perfect for you and your needs.
High Level of Support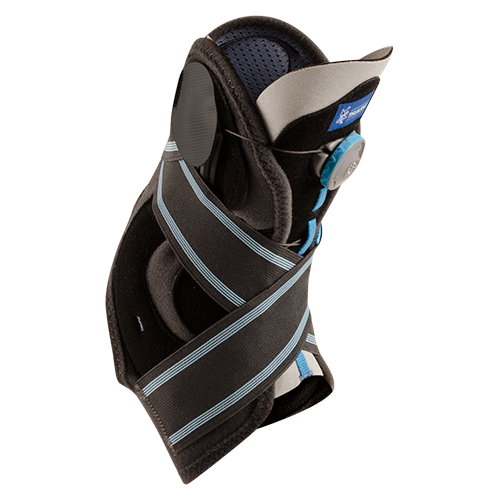 Although the Malleo Dynastab Boa Support may look simple, this brace is testament to the idea that looks can be deceiving. This brace offers an excellent level of support as a result of its resistant and lightweight metal reinforcements. These help stabilise your ankle to protect it from further damage and discomfort. The support's figure-of-eight strapping system also provides additional lateral reinforcement, which helps hold your ankle in a neutral position to reduce sudden motions that could cause further pain.
Can I Use the Dynastab Boa Brace?
The Thuasne Dynastab Boa Brace is actually a highly versatile support that offers excellent comfort while remaining extremely effective. The support is slim and low in profile, meaning it can be used in most types of shoes and therefore by most people.
We know how uncomfortable it gets if you use a brace that doesn't effectively wick away moisture, particularly if you're trying to remain active. The Thuasne Malleo Dynastab Boa Support has a micro-aerated 3D knit that's been treated against bacteria to wick away moisture and keep your ankle feeling breathable. This ensures that not only do you remain safe, but you can also use the support for longer periods without awkward repercussions!
Non-Restrictive Technology
When you're getting back on your feet, the last thing you want is to feel restricted by your support, which should be helping you get more active. This excellent ankle brace has been designed to provide you with maximum stabilisation without limiting your freedom of movement. Crafted with Boa lacing technology, the Malleo Dynatab Boa Support has a fast and easy tightening system that won't feel constrictive when you use it.
From the moment you put the support on to the moment you take it off, the Malleo Dynastab Ankle Brace won't limit your movement. After all, when you're just beginning to recover from an injury, the last thing you want is to re-injure yourself while you try to put on your ankle brace! Unlike some supports, this ankle brace has a wide opening that allows you to easily apply and remove it. The support also has an open area for the heel, allowing you to exercise without restriction. This ensures you're able to push yourself without restraint.
Get a Closer Look at the Thuasne Ankle Support
Still not convinced? Take a look at this video to find out more about the Malleo Dynastab's incredible features. All this could be yours!
Save Money on the Malleo Dynastab Boa
The Thuasne Ankle Support is available in three different sizes, allowing you to get a more supportive fit. Take a look at the Malleo Dynastab Boa Ankle Support now, choose the size you need, and make a purchase you won't regret! This brace could save you money you would have otherwise spent on rehabilitation and pain medication.
Have you purchased the Malleo Dynastab Ankle Brace? If so, leave us a comment with your thoughts or chat to us on Facebook or Twitter!
Shop Related Products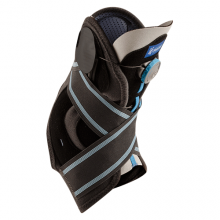 Lightweight ankle brace offering a high level of support
Ideal for restarting sports after mild to moderate sprains
Quick and easy fitting with the Boa Lacing System
Extra straps and a flexible metallic splint maximise stability