Introducing the OrthoSleeve Range
Thursday, 7 June 2018 | Paul
The OrthoSleeve Range of socks and medical compression sleeves provide a variety of effective therapies in treating a multitude of conditions related to the feet. From pain associated with Hallux Valgus (bunions) to simple support for sprained and swollen ankles, the OrthoSleeve Range provides simple and effective therapies for immediate relief from pain.
Designed by foot care experts, the OrthoSleeve range offer support for all types of foot pain. Considering the diversity of treatments on offer, it's important to choose the product that's right for you and your needs and so we've written a short guide to OrthoSleeve's range of medical compression socks and sleeves.
The AF7 Compression Sleeve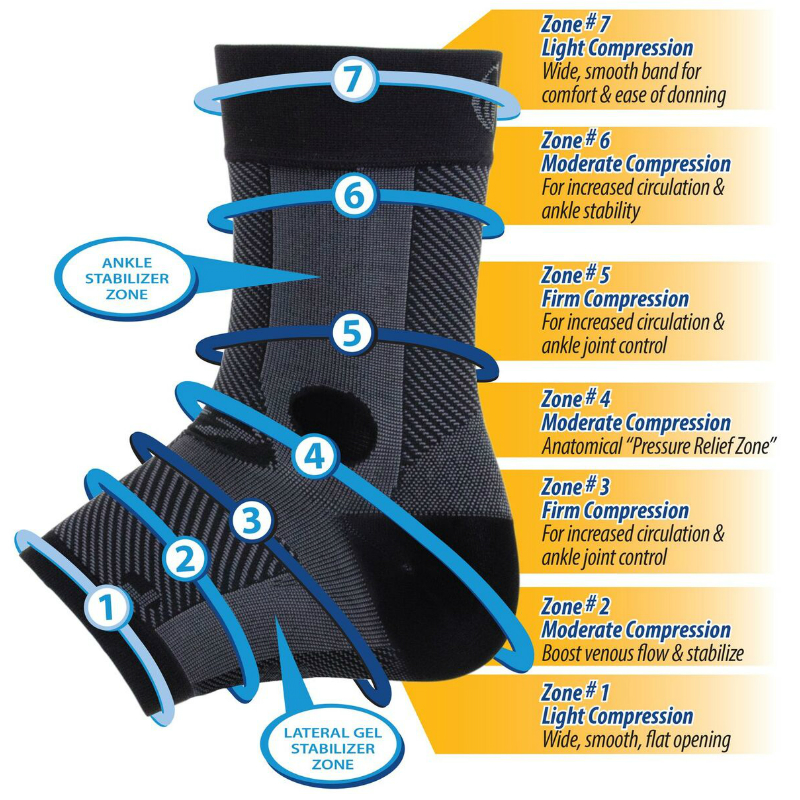 The OrthoSleeve AF7 is most effective in treating pain related to swollen and injured ankles. In providing support to the ankle, the AF7 improves balance thus preventing slipping and reducing the potential for falls and injuries.
The strap, buckle and Velcro free compression sleeve offers immediate relief from pain while helping to stabilise the ankle. Thus whether you're relaxing at home or hiking through the mountains, the AF7's flexible fit allows for across the board adaptability in relieving pain.
The BR4 Bunion Relief Socks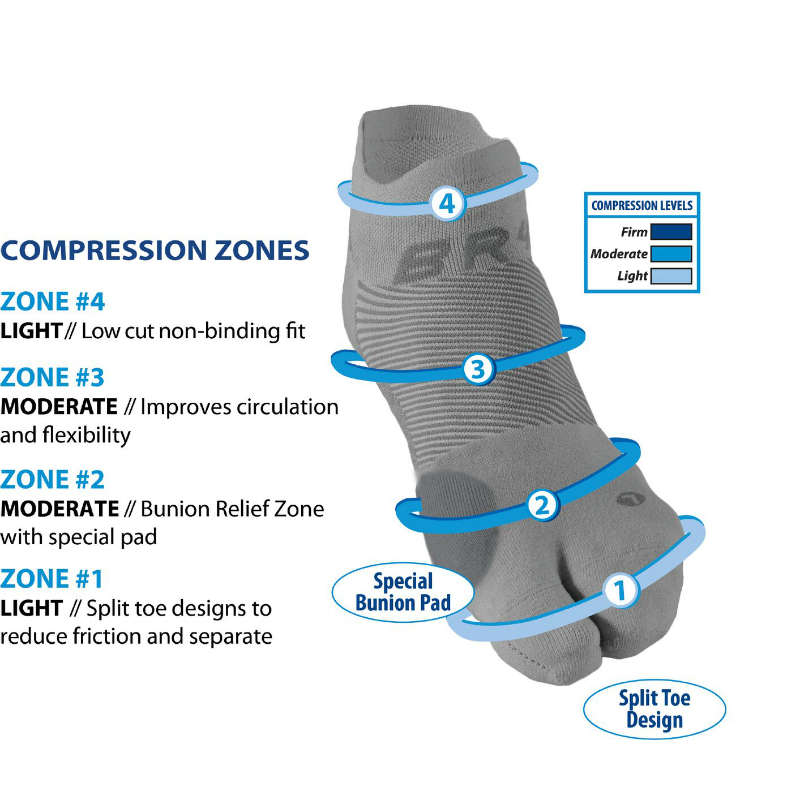 The OrthoSleeve BR4 Bunion Relief Socks are best suited to treating hallux valgus commonly known as bunions. The BR4's reduce pain associated with bunions while acting to cushion the feet and improve circulation. Notably the BR4's unique patent pending split-toe design immediately prevents pain related to rubbing by reducing friction around the most vulnerable areas of the foot. This significantly reduces the potential for blisters.
With the added advantage of simplicity, the BR4's remove the need for rigid bunion splints, braces, toe spacers or bunion pads. The BR4's are worn in the same way as a normal sock for comfort and support in treating pain associated with bunions.
The FS4 Plantar Fasciitis Sock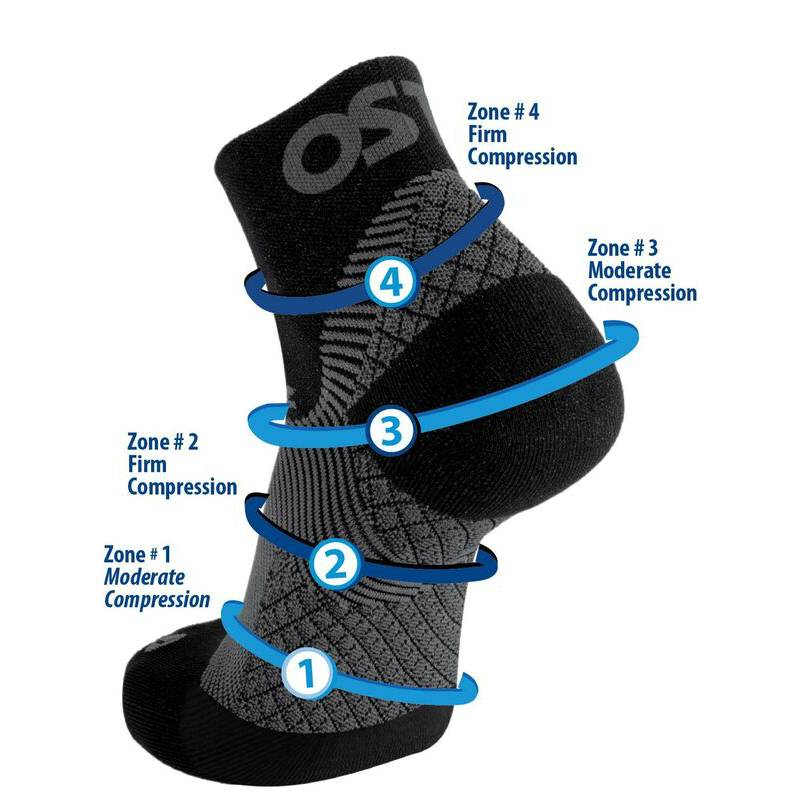 Although the OrthoSleeve FS4 Plantar Fasciitis Socks are designed for use in treating and preventing symptoms associated with Plantar Fasciitis, they act as an excellent aid for improving overall foot health in general. The FS4's reduce swelling and improve circulation thus relieving pain in the feet.
Developed for an anatomical fit the FS4's seamless construction and design provides the utmost comfort. With the additional feature of preventing odour through the moisture-wicking functionality and anti-odour treatment, the FS4's are excellent all round socks for improving the health of your feet.
Available in All Sizes
All products in the OrthoSleeve range are available in a range of sizes suited for all types of feet. Supplied in a variety of colours, the OrthoSleeve range offer comfort and style in treating conditions affecting the feet.
Tags: Ankle Pain, Brand Focus, Foot and Ankle Pain, Foot Care
Shop Related Products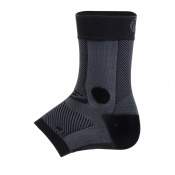 Lightweight, flexible and adaptable ankle brace
Seven compression zones provide targeted support
Soft, comfortable, moisture-wicking fabric
Simple strap-free design, available in two sizes
---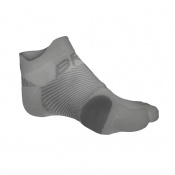 Effective pain relief therapy for symptoms associated with bunions
Patent pending split-toe design prevents friction and relieves rubbing
Soft, moisture-wicking fabric for additional comfort
Cushioned sock provides effective treatment for issues relating to bunions
---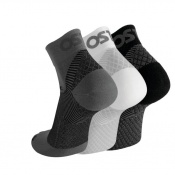 Ideal for relieving pain associated with plantar fasciitis
Designed for comfort and wearability
Anti-microbial and anti-sweat design for extra relief
Relieves pain and increases circulation in the foot