Introducing Evacuscape Evacuation Chairs: Designed with Comfort and Efficiency
Wednesday, 31 October 2018 | Sean
An emergency chair should be a must-have for any building where an individual with reduced mobility spends any amount of time to ensure they are able to escape in the event of an emergency. An emergency in a multi-storey building can quickly create panic, which can be made worse in the event of a poorly thought out evacuation strategy.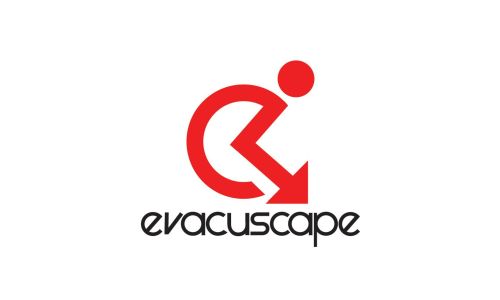 Introducing the Evacuscape Evacuation Chairs: Designed with comfort and efficiency in mind
Evacuation chairs are designed to help people evacuate a building quickly, even if they usually require a wheelchair or any other mobility equipment. While we sell many evacuation chairs here at Health and Care, not many have caught our eye as quickly as the two new chairs from Evacuscape.
Introducing the Evacuscape Evacuation Chairs
The Evacuscape Evacuation Chairs EC1 and EC2 are designed with a focus on comfort and efficiency. It is this combination that we believe pushes Evacuscape to the top, with their trustworthy fail safe chairs that can get someone out of a building not just quickly, but in comfort too.
Focuses on Comfort and Efficiency
Both chairs have been designed with this focus on comfort and efficiency at the forefront of the manufacturing process. Comfortable adjustable upper shoulder support and a padded squab with lower back support are features on both of the chairs, meaning that the descent can be done without risk of further injury.
Hospital standard 6" polypropylene front wheels are supported by glide tracks, meaning that the descent is fast, efficient, reliable, and performed to industry standards. The aluminium space frame is lightweight too, which reduces the effort and strength needed to help someone evacuate the building.
A Touch of Quality
The Evacuation Chairs are not just comfortable and efficient either; it's the quality manufacturing behind the chairs that mean they are long lasting and reliable. They are fitted with a stylish dust cover and wall bracket, allowing you to store the chairs in a secure place to reduce the risk of them becoming damaged. This also ensures that the evacuation chairs can be placed in a location that is easy to reach without hindering daily routines.
What's the Difference?
The Evacuscape Evacuation Chair EC1
The Evacuscape Evacuation Chair EC1 features most of the specifications of the EC2, including a five point safety harness, dual point top handle release, a simple to fit wall bracket, and an ergonomic padded seat and backrest. Easy to use and lightweight to carry, this Evacuation Chair is comfortable, safe, quick, reliable and efficient.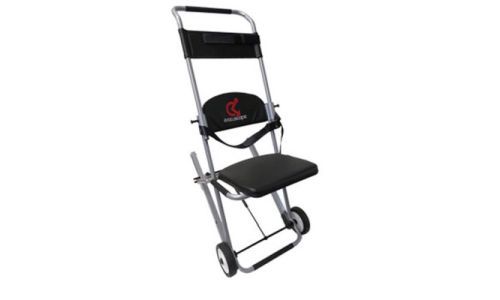 The Evacuscape Evacuation Chair EC2
The second chair in their range is the Evacuscape Evacuation Chair EC2, which includes all of the specifications of the EC1, and has an extra LED light, carrying handle, walking stick holder and a unique dual braking system. This dual braking system ensures a safe descent, ideal for a panicked, rushed and hectic evacuation.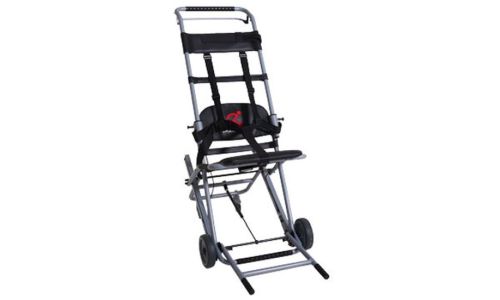 Comfortable and Efficient Evacuation From Evacuscape
Evacuscape have used state of the art technology to provide unique and innovative evacuation chairs, helping to redefine the definition of what an evacuation chair should be and should include. Safe, secure and quick, the two chairs are a must-have for offices, places of education, buildings or any other multi-storied building where people congregate.
Do you have any questions about these products? Let us know in the comments, or find us on Facebook and Twitter!
Tags: Brand Focus, Emergency Preparedness, Emergency Evacuation Sledge, Fire Safety
Shop Related Products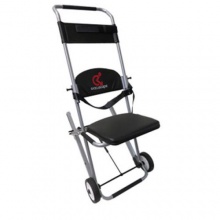 Single operator emergency evacuation chair
Suitable for rapid stairwell deployment in case of emergency
Features a five point safety harness and head strap for a safe and secure descent
LED light brings light to a dark and dimly lit stairwell
---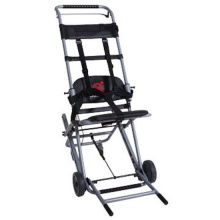 Ready-to-use evacuation chair fits one person
Suitable for rapid descent carrying up to 165kg
Dual breaking system ensures safe evacuation
Head strap and five point safety harness increase safety