In Depth: Raynaud's Disease Silver Gloves
2 Comments
Wednesday, 23 September 2015 |
Alex
Features and Benefits of Raynaud's Disease Silver Gloves
The Raynaud's Disease Silver Gloves are seamless and contain 8% silver, which helps to keep the hands warmer and wards off Raynaud's Disease and Raynaud's Syndrome. Silver helps by reflecting heat back at the hands, allowing less heat to escape and making the thermal gloves more effective. Furthermore, the Raynaud's Disease Silver Gloves will also help with numbness, tingling and pain which commonly occurs where there is a constant cold.
The Raynaud's Disease Silver Gloves are manufactured from "Fine Combed Cotton" and "Pure Natural Silver" with superior ultra light stretch for super fit and comfort which allows the glove to shape perfectly to the wrist, hand and fingers. This helps provide medical benefits and natural healing that can help ease any suffering and pain, as well as keeping the wearer's hands warm while not restricting their movement. The Raynaud's Disease Silver Gloves can be worn either on their own or as liners with outdoor gloves.
The Raynaud's Disease Silver Gloves contain Natural Pure Silver which minimises any radiative body heat loss by actively reflecting 95% of the body's natural energy back to the skin. As silver has one of the lowest radiant heat loss rates, the silver contained within the Raynaud's Disease Silver Gloves will help keep your hands much warmer when compared to conventional products.
As well as being great for keeping your hands warm, these silver gloves also have other benefits. They have been designed to reduce perspiration and also have an antimicrobial fabric, these features combine to make the gloves more hygienic, even after longer periods of use.
Super Soft Design
The Raynaud's Disease Silver Gloves are as soft as regular gloves, even though they contain a silver weave. The combination of cotton and silver fibres create a perfect blend of warmth retention and heat regulation.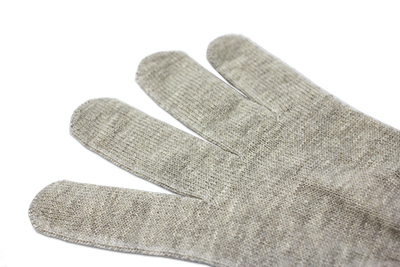 Quality Finish for Added Comfort
The finish of the Raynaud's Disease Silver Gloves is superb in order to prevent pulls and snags and improve comfort while you are wearing them. The cosy cuffs have a finish that protects the integrity of the gloves so you can wear them in comfort time and time again.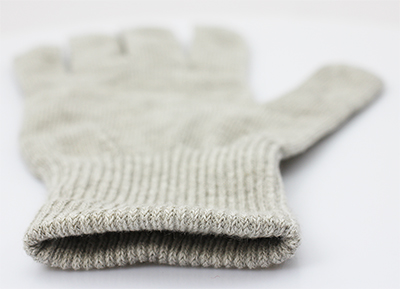 Raynaud's Disease & The Raynaud's Disease Silver Gloves
Raynaud's is a distressing condition in which the blood is temporarily prevented from reaching the fingers and toes. In its most severe form it is very painful and in secondary Raynaud's ulcerations may occur that could become gangrenous and lead to amputation.
As Raynaud's Disease sufferers are affected by poor circulation, they often suffer greatly in the cold weather. These silver gloves for cold hands will help combat this due to the 8% silver they contain and the seamless design.
Scleroderma & The Raynaud's Disease Silver Gloves
Scleroderma is a disease affecting the connective tissue. Scleroderma means hard skin, but the hardness is not limited to the skin because the internal organs and their blood supply may become damaged. The cause is still unknown and treatment is often inadequate.
Peripheral Neuropathy & The Raynaud's Disease Silver Gloves
The incidence of peripheral neuropathy is not known with any degree of certainty but the symptoms are unique to each individual in terms of frequency and severity of pain. This can have a significant impact on an individual's quality of daily life. Peripheral neuropathy to the hands and fingers can be caused by a variety of precipitating factors including chemotherapy treatment, diabetes and infections where the pain of nerve damage and finger ulcers can affect both genders of all ages.
As sufferers are greatly hindered by persistent cold weather, the Raynaud's Disease Silver Gloves can help protect users hands against persistent cold weather as they will help keep your hands warmer than more traditional gloves.
Technical Specifications of the Raynaud's Disease Silver Gloves
The Raynaud's Disease Silver Gloves are tested under DIN EN 61340-5-1 and can be used in electrostatic protected areas. The gloves are totally pollutant free, scientifically tested and Oekotex 100 and CE approved. The medical and security effects described have been proven by many International institutions around the world.
The silver fibre is 100% natural and certified.
To make a purchase, please visit the product page for Raynaud's Disease Silver Gloves