How to Walk with a Walking Stick
Monday, 10 December 2018 | Paul
Whether you're using a walking stick only temporarily, to help you out when recovering from a recent injury, or if you're a life-long walking stick user, it's important to walk correctly. This way you can maximise the benefits of having additional support, as well as maintain a healthy posture. Following our brief guide, you should be able to find the right walking stick for your needs, and learn to use it correctly for the type of support that you need.
Find the Correct Length for a Walking Stick
Before we dig into how to correctly use your walking stick, it's important to first understand the importance of having a mobility aid of just the right height. To determine how tall your walking stick should be, stand with your arms relaxed by your side, wearing your regular walking shoes, and measure from the bone on the outside of your wrist to the ground.
If you already have a walking stick, you can easily check if you're using the right mobility aid for you. When you're standing upright with your walking stick in your hand, the top of the handle should be at the same height as the bone on the outside of your wrist.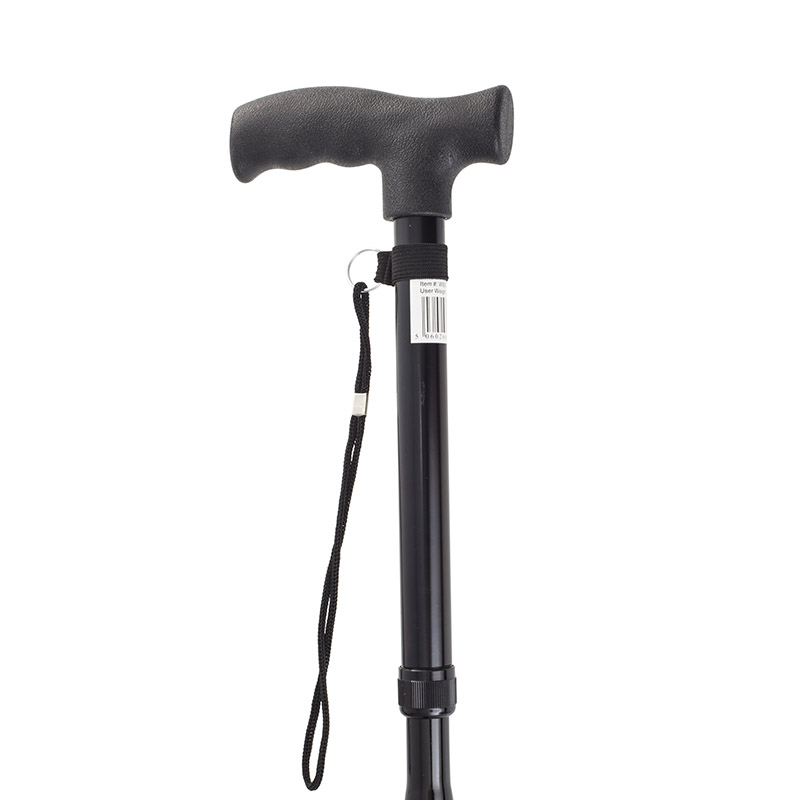 A height-adjustable walking stick is the perfect solution if you're unsure of how tall your walking stick should be. The Drive Medical Black Adjustable Folding Walking Stick is a versatile everyday cane with a comfortable crutch handle that allows you to adjust it in height between 79cm and 89cm (32" - 35"). This makes ideal for those who want to test it out before picking the exact height that you need.
Assess the Level of Support You Need
It's important to mention that canes are the lightest walking aid, designed to help with light injuries or to improve balance. A cane cannot sustain a large portion of your body weight. If you feel a walking stick might not provide you with sufficient support, we encourage you to explore our broad range of Crutches instead.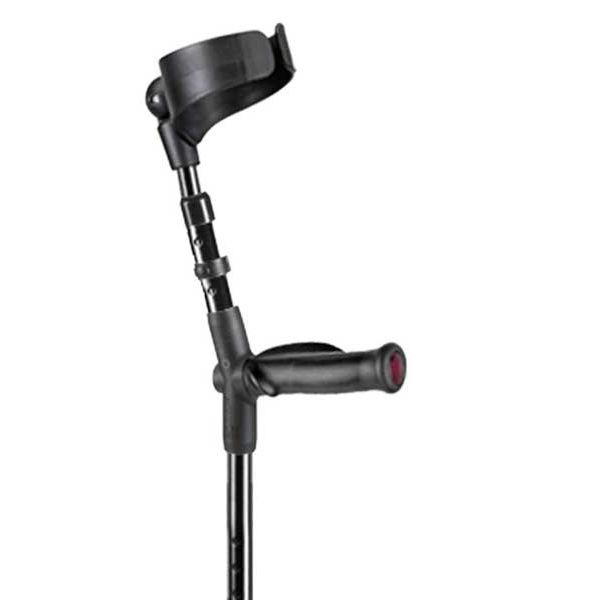 If you're fairly certain that a crutch would be a far better fit for your current needs than a walking stick, we strongly recommend this Flexyfoot Anatomical Soft Grip Handle Closed Cuff Crutch. This top quality crutch features an ergonomic design that provides maximum comfort, a shock absorbing ferrule that minimises the stress to your wrist and elbow, and provides an outstanding grip even on rough terrains.
Pick the Right Side for Using Your Walking Stick
A common misconception even among experienced walking stick users is that a walking stick should be used on your weaker side. What you should do, however, is hold the cane using the hand that's on the same side as your good leg.
This is true when you're suffering from either an acute or chronic injury, and have limited mobility in only one of your legs. If you're using a walking stick for better balance, hold it in your non-dominant hand, so that you can continue to use your dominant hand for everyday tasks.
Use a Walking Stick for Support and Balance
Correctly using a walking stick has everything to do with imitating the natural movement of your arms and legs as you walk. When humans walk, we tend to swing our hands in the opposite direction as our feet; when you take a step with your left leg, your right arm swings forward. If you're unsure of how to mimic this natural movement when walking with a cane, follow these two simple steps:
Take a step with the weaker leg and bring the cane forward at the same time. It's important to move the stick and the affected leg forward together.
Swing the stronger leg through. The cane should be moved the distance of one average step forward with each move.
Conquer Stairs with a Stick in Your Hand
Once you've mastered walking on flat surfaces, stairs should be no problem at all. Conquering stairs with a walking stick can be summarised with this old saying: "Up with the good, down with the bad:"
Step up using your strong leg first, and follow with the stick and your weaker leg at the same time.
Step down by starting with your stick and weaker leg, and follow with your stronger leg.
Are you an experience walking stick user? Let us know in the comments below, or find us on Facebook and Twitter!
Tags: Walking Sticks, Mobility
Shop Related Products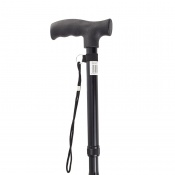 Plastic, latex-free handle is comfortable to use
Easily folded to fit in any bag, pocket or pouch
Sturdy rubber tip provides excellent stability
Made from sturdy but lightweight aluminium
---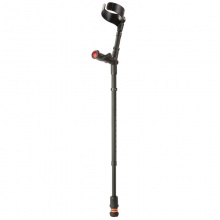 Closed cuff crutch fitted with Flexyfoot ferrrule
Makes it safer to walk on rough terrain
Anatomical soft grip handle for maximum comfort
Height adjustment to enable an exact fit