How to Strengthen Pelvic Floor Muscles
Thursday, 23 May 2019 | Paul
For millions of people around the globe, weakened or stretched pelvic floor muscles cause numerous issues that upset day-to-day living. It is not impossible to improve this, however – read on for How to Strengthen Pelvic Floor Muscles!
What are Pelvic Floor Muscles?
Pelvic floor muscles support the pelvic organs (the bladder, bowel and uterus) in order to give a person control over when they urinate. Pelvic floor muscles are important for a range of reasons, including to regulate bowel and urinary functions, support the fetus during pregnancy, and working as core muscles to support the spine.
What Can Cause Weakened Pelvic Floor Muscles?
Various environmental factors can lead to a weakened or stretched pelvic floor, including pregnancy, childbirth, obesity and chronic constipation. This can result in a variety of problems for women, including urinary incontinence and sexual dissatisfaction.
What is Urinary Incontinence?
Incontinence is when a person involuntarily passes urine and it is estimated to affect millions of people globally. There are four types of incontinence:
Stress Incontinence: When a person passes urine when they laugh, cough or sneeze etc. This is particularly common in women as it can be caused by pregnancy, childbirth or menopause
Urge Incontinence: This is when urine leaks as a sudden, overbearing urge to pass urine is felt and it is not always possible to make it to the toilet
Overflow Incontinence: When it is not possible to fully empty the bladder, frequent leaking occurs
Total Incontinence: When the bladder cannot store any urine, frequent leaking is caused
A person can also experience a mixture of Stress and Urge Incontinence. It is possible to treat incontinence with pelvic floor exercises. These can be carried out by isolating the muscles and training them to regain their resilience.
How Do you Do Pelvic Floor Exercises?
These can be done at home or even at work by:
Ensuring you are sat comfortably
Find your pelvic floor muscles by drawing in the vagina as though holding a tampon, as well as the urethra as if stopping urine from flowing
Squeeze the muscles tightly and quickly 10 times
Squeeze the muscles more slowly by holding them for as long as you can 10 times
How Can Strong Pelvic Floor Muscles Benefit Me?
Strong pelvic floor muscles come with a variety of benefits, including:
Treating urinary incontinence
Reducing the likelihood of incontinence after pregnancy
Sensitivity during sex
Stronger orgasms for women
What if Pelvic Floor Exercises Don't Work For Me?
Research shows that approximately 30% of women with urinary incontinence cannot voluntarily contract the pelvic floor muscles. So how can this problem be treated?
Aquaflex Pelvic Floor Exercise Cones
One of the most popular exercise systems in the UK for pelvic floor muscles, Aquaflex Pelvic Floor Exercise Cones are clinically proven to strengthen this area and results can be seen in just 12 weeks.
How Does the Aquaflex Work?
The kit includes two different sized cones and three different weights. These are to be held, gradually increasing the weight used, in order to strengthen the pelvic floor muscles.
Elise Pelvic Floor Exerciser
With noticeable results after three to four weeks, the Elise Pelvic Floor Exerciser includes four different programmes for the user to choose from, including urge, stress and mixed incontinence and improving sexual satisfaction.
How Does the Elise Exerciser Work?
The vaginal probe stimulates the pelvic floor muscles through a gentle electrical signal to successfully strengthen and tone.
If you have any questions about our pelvic floor exercise products, please let us know in the comments below. Alternatively, you can find us on Facebook and Twitter.
Tags: General Health, Postpartum Aid, Aids for Daily Living, Incontinence Care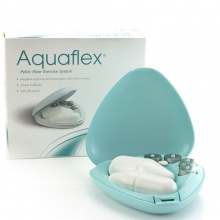 Clinically proven to strengthen the pelvic floor muscles
Ideal for treating stress incontinence and improving bladder control
Ideal for pre-pregnancy and post-childbirth use
Easy to use for results in just 12 weeks!
---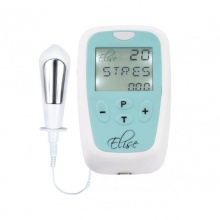 Discreet, affordable and long-term solution for incontinence sufferers
Suitable for treating stress, urge and mixed incontinence
Gently strengthens and tones your pelvic floor
Users see improvements within three to four weeks