How to Stop Snoring
1 Comment
Tuesday, 4 December 2018 |
Eugene
Medical science seems to have been able to snuff out all sorts of illnesses and ailments, but somehow one of the simplest seems to be one of the hardest to get rid of: snoring. Most of us have experienced snoring in one way or another – you've either been the one bothering your loved ones at night, or the one struggling to get to sleep despite the cacophonous noise. While there's plenty of 'expert' advice available online, we at Health and Care have taken it upon ourselves to cut through all the noise, and provide you with the best of what's really worked for our customers.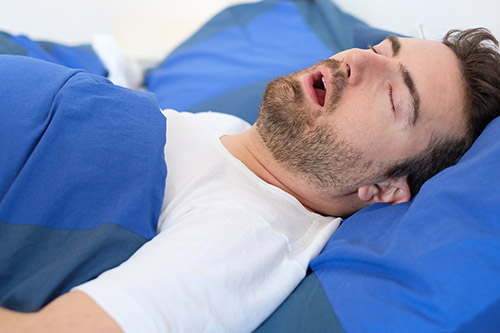 What Causes Snoring?
Before we get to our solutions, it's important to know why we snore in the first place. Simply put, it's the vibration of excess tissue in your throat, which can be exacerbated by anything that restricts your airway. Though it's well-trodden territory, here are some of the most common causes:
Excess body weight - This can cause excess fatty tissue in your throat, restricting your airway
Alcohol consumption - This can cause loosening of your throat and jaw, making them more prone to vibration
Smoking - Can irritate the throat, causing inflammation and restricting your airway
Sleeping on your back - Causes fatty tissue to 'lean' into your throat, restricting your airway
Blocked nose/allergies - Forces more air through your throat, making it more prone to vibration
Now that we've covered the causes, it's time to introduce some solutions. Here's what works for our customers:
Best Anti-Snoring Pillow
Therapeutica Spinal Alignment Sleeping Pillow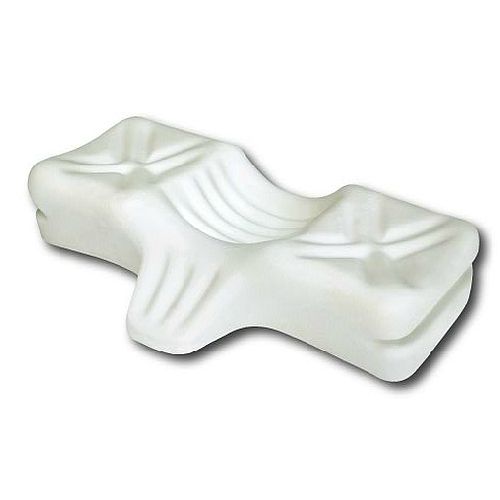 At Health and Care, we believe the simplest solution should always be the first you try, and in this case, it's a new pillow. The Therapeutica Spinal Alignment Sleeping Pillow is designed to provide an ideal head and neck position for a range of sleeping styles, making it perfect if you want to transition to sleeping on your side. Side sleeping will often stop your snoring problem completely, and will actually lead to more comfort and better spinal health in the long run. This pillow is a powerful anti-snoring tool, and may just be the only one you'll ever need.
Best Stop Snoring Nasal Spray
Rhynil Stop Snoring Spray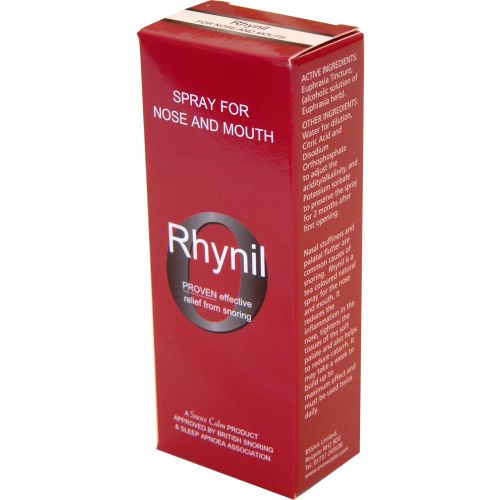 Besides sleeping on your side, the easiest way to stop snoring is to clear your nasal passages to allow proper airflow. Rhynil Stop Snoring Nasal Spray is extremely effective and easy to use, helping to reduce nasal inflammation to allow airflow through the nasal passages. This will help to increase the amount of air that flows through your nasal passage, thereby reducing mouth-breathing while asleep and reducing the chances of snoring. Approved by the British Snoring and Sleep Apnoea Association, this product is one of the most effective anti-snoring aids on the market.
Best Stop Snoring Throat Spray
Snoreeze Snoring Prevention Throat Spray 23.5ml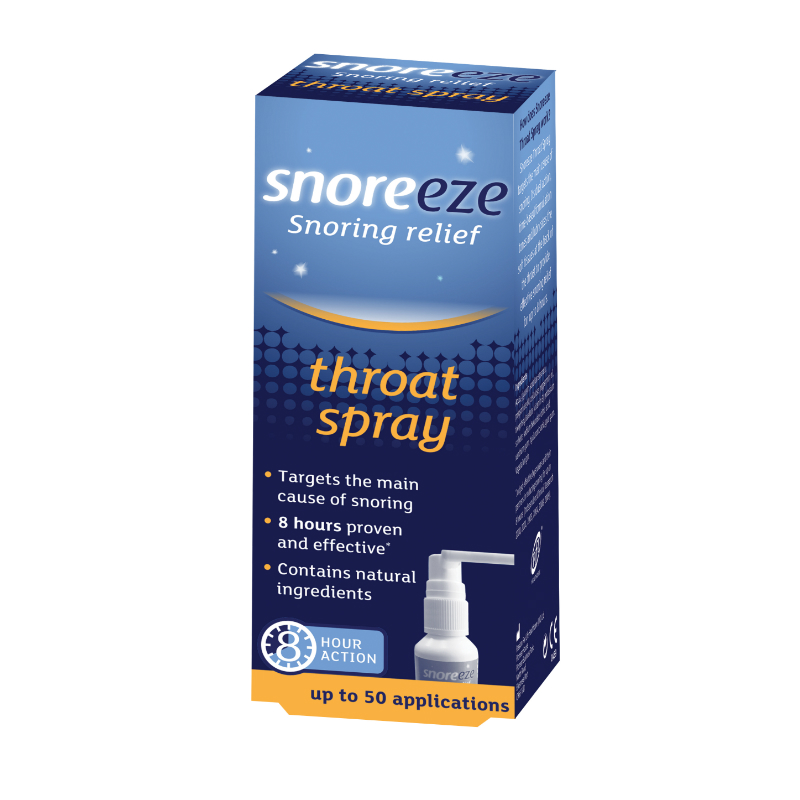 While the nasal spray above works by clearing up the nose, anti-snoring throat sprays tackle the problem at the source by toning and lubricating the tissues of the throat. Snoreeze Snoring Prevention Throat Spray 23.5ml has been found to provide up to eight hours of relief from snoring, as it prevents loose throat tissue from going through the harsh vibrations that cause loud snoring. An ideal alternative to nasal sprays, this is a comfortable and effective option.
Best High-Tech Approach to Snoring Prevention
Beurer SL70 Gentle Snore Stopper
For the more adventurous among us, novel solutions are available when all else fails. The Beurer SL70 Gentle Snore Stopper sits comfortably in your ear at night, where it detects your snoring with a bone conduction signal. Once detected, the device emits a soft sound and vibration alarm in your ear, training your body to stop the snoring process immediately. The intensity of the alarm can be chosen by the user, and information on your snoring and sleep behaviour can then be viewed with the connected smartphone app. If you're looking for a modern snoring solution, look no further.
The Best Snoring Solutions Around
In this article, we've tried to compile only our most effective snoring solutions, hopefully cutting through much of the less-than-useful information found elsewhere. Countless products have come along claiming to solve the snoring problem for good, but the truth is that different things will always work for different people.
The best strategy is to figure out what the main causes of your snoring are, and choose a product that will target your problem at the source. If you aren't convinced by our choices, you can take a look at our entire range of anti-snoring products in our Snoring product section.
Do you have any questions about our anti-snoring products? Let us know in the comments, or find us on Facebook and Twitter!
Tags: Breathing, Nasal and Sinus, Pillows, Sleep Better, Snoring