How to Stop Feet from Sweating this Summer
Friday, 26 April 2019 | Paul
If this summer is anything like the last few, it's going to be hot. With the threat of record temperatures many of us can only think of one thing: embarrassing sweaty feet. To save you from smelly feet or worse, here's our advice for How to Stop Feet From Sweating This Summer.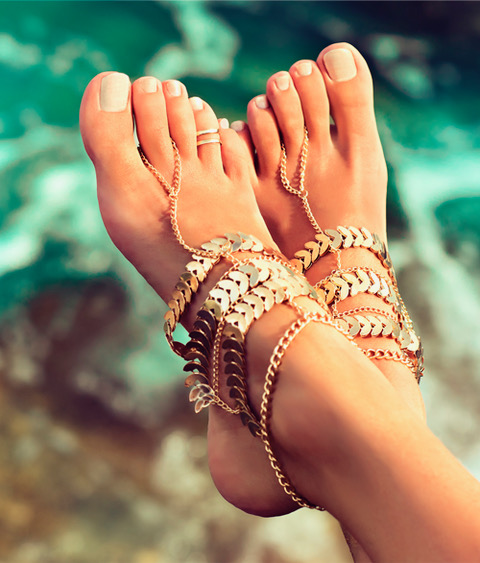 The Dangers of Sweaty Feet
We are all familiar with the problems of sweaty feet: discomfort, blisters and bad smells. As it gets hotter, sweaty feet can easily put a dampener on your summer.
Blisters
A buildup of sweat can block small pores in your feet, and is one of the primary causes of foot blisters. Once they have developed friction in your shoe can make a blister more painful and a small pain can easily grow into a much bigger problem.
Smelly Feet
Smelly feet are most often a consequence of bacteria growing in sweaty feet, socks or shoes. The bacteria need time to grow, so they will only develop if your feet, socks or shoes remain wet over an extended period of time.
Athlete's Foot
If you aren't careful sweaty feet, particularly sweaty feet combined with tight shoes, can develop a fungal infection called athlete's foot. Athlete's foot first emerges as a itchy rash and can cause pain and burning, so it's important to prevent sweat build-up when you first encounter it.
Why Are My Feet Sweating?
Before we get to the solution it is helpful to take a step back and think about why feet sweat. There are certain groups of people who sweat more. Teenagers and pregnant women who are going through hormonal changes are a good example, and there is even a medical condition called hyperhidrosis that causes extreme sweating.
Sweating is entirely natural, and the problems emerge not so much from sweating itself as from allowing your socks or shoes to become soaked in sweat. As we move into summer sweat buildup can become more difficult to manage, so it is especially important to establish good habits.
How Do I Prevent Sweaty Feet?
Thankfully, there are some easy measures you can take to reduce your foot sweat, or at least to prevent its build-up:
Dry your feet properly every time they get wet, paying extra attention to the spaces in between your toes
Do not wear the same shoes more than two days in a row and change your socks during the day if your feet become sweaty
Try to avoid nylon socks and wear wool or cotton socks which will wick sweat away more effectively
Wear wicking insoles, like the Superfeet Flex Insoles, to ventilate your feet and prevent the build-up of sweat in your shoes
Periodically use a foot powder, such as the GEHWOL Disinfectant Foot Powder, to dry off your feet
Use a foot file to remove excess hard skin which can form a breeding ground for bacteria when wet
Wear walking or running socks which have active wicking and anti-microbial properties
Cut toenails short and keep them clean to prevent bacteria from developing underneath
Always wear socks if you are wearing closed toe shoes as they will help to wick away sweat
How Do I Make My Feet Smell Better Now?
Preventative measures are all well and good, but what if your feet smell now? Smelly feet actually have a medical name, bromodosis, and there are some established methods to improve them more immediately:
Keep Your Mind off Your Feet and on the Sun
Following this advice should set you well on your way to escaping painful or smelly feet this summer. So keep your feet dry and put them up to enjoy the great British summertime!
If you would like to know anything else about keeping your feet healthy this summer ask in the comments below. Alternatively, you can find us on Facebook and Twitter.
Tags: Aids For Daily Living, Sweating, Comfort, Skincare, Foot Care
Shop Related Products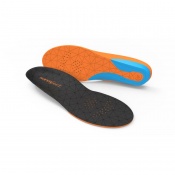 Biomechanical shape with Aerospring foam and flexible heel cradle
Heel-to-toe cushioning for enhanced comfort with every step
Ventilation to improve air circulation and eliminate odour
Flexible horseshoe-shaped cradle supports the heel
---
Prevents infections and odours by keeping your feet dry
Can be used for all day protection by sprinkling in socks
Available in a 100g shaker for better control over application
Helps reduce bacteria growth that contributes to infections
---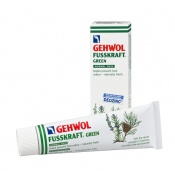 Light emollient cream to be used on sweaty feet
Provides lasting protection against foot odour
Proven disinfecting active substances to prevent infections
Available in three different sizes (75ml, 125ml and 500ml)
---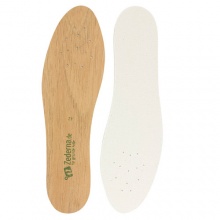 100% Natural cedar wood insoles
Combats odour and athlete's foot
Super thin fit for high comfort
Free from chemicals, all natural materials