How to Stop Feet from Sweating this Summer 2021
Saturday, 26 December 2020 | Sean
If this summer is anything like the last few, it's going to be hot. With the threat of record temperatures many of us can only think of one thing: embarrassing sweaty feet. To save you from smelly feet or worse, here's our advice for How to Stop Feet from Sweating This Summer.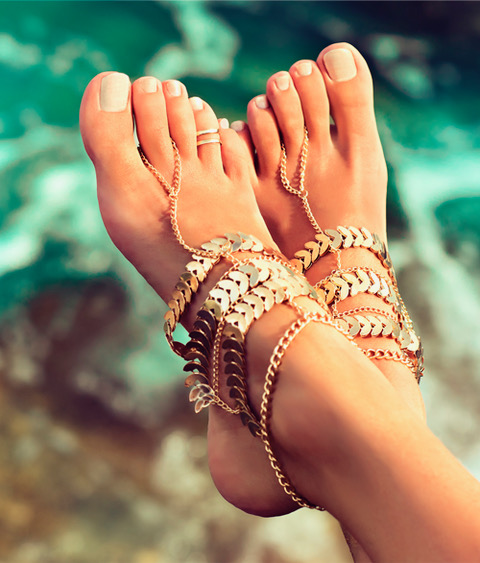 The Dangers of Sweaty Feet
We are all familiar with the problems of sweaty feet: discomfort, blisters and bad smells. As it gets hotter, sweaty feet can easily put a dampener on your summer. Problems that sweaty feed can lead to include:
Blisters: A buildup of sweat can block small pores in your feet, leading to increased friction that can grow into a blister
Smelly Feet: Smelly feed are the cause of a build up of bacteria in your feet. Bacteria grows because of moisture.
Athletes Foot: As above, moisture can lead to a built up in bacteria. It can also lead to an increase in fungus, the cause behind athletes foot.
Why Are My Feet Sweating?
Many people suffer from excessive sweating in their feet, however there are some that are at particularly high risk. These include teenagers, pregnant women and women going through menopause. You can even suffer from something called hyperhidrosis, a medical condition that causes excessive sweating.
How Do I Prevent Sweaty Feet?
Thankfully, there are some easy measures you can take to reduce your foot sweat, or at least to prevent its build-up. These include:
Caring For Your Feet
The best way to prevent sweaty feet is to care for them. This can include drying and washing them properly, massaging them and using oils and creams to reduce any irritability. Our best selling cream is the GEHWOL FussKraft Green Cream for Sweaty Feet.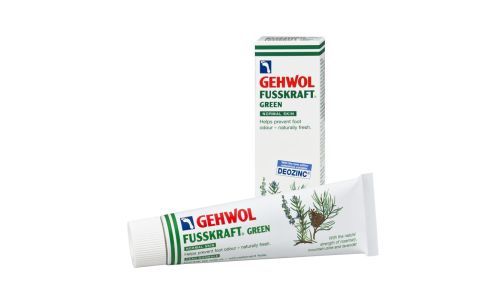 GEHWOL Fusskraft Green Cream for Sweaty Feet
This cream is designed to prevent you from suffering from sweaty feet, providing long-lasting protection against odour. Alternatively, you can try the GEHWOL Disinfectant Foot Powder, which can prevent infections caused by dry feet and lead to more comfort. It ensures that even after a long day, that your feet will remain dry, smooth and odourless.


GEHWOL Disinfectant Foot Powder
Changing Your Shoes
Making sure you don't wear the same shoes everyday is also key. Using the same shoes can quickly lead to moisture build up, as the shoes haven't had time to properly dry out. By replacing your shoes everyday, you can quickly reduce the amount that your feet sweat.
Use a Foot File
Using a foot file to scrape excess hard skin can be excellent for your feet as it can remove large amounts of bacteria. Alternatively, we would always recommend cutting your toenails nice and short, as the space underneath your nails can quickly become a bacteria breeding ground.
Wear Shoe Insoles
You don't have to stick with the insoles that come with the shoes that you have purchased. We sell many insoles suitable for this kind of problem, including the Superfeet Flex Insoles that offer ventilation which can reduce odour and bacteria. If you're after something a little simpler, then the Zederna Original Insoles are flat insoles that combat odour and athletes foot, thanks to their anti-bacterial cedar wood design.
Wear Moisture Wicking Socks
The last thing you can do is wear moisture wicking socks whenever you decide to put on your shoes. We have plenty of these available, including our 1000 Mile Range that come with moisture wicking fabric that can reduce sweating and odour. They are designed for sports too, so you should be fine going walking or playing football.
Use Foot Safe Antiperspirant
Our last option is to use foot safe antiperspirant. Most antiperspirants aren't recommended for use on your feet, however the Perspi Guard Maximum Strength Antiprespirant Spray is safe for spraying on to your underarms, hands and feet. Apply just once or twice a week, and you'll find that your foot sweat levels are reduced to almost nothing.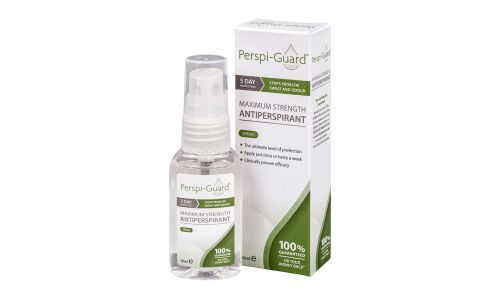 Perspi Guard Maximum Strength Antiperspirant Spray
Keep Your Mind off Your Feet and on the Sun
Following this advice should set you well on your way to escaping painful or smelly feet this summer. So keep your feet dry and put them up to enjoy the great British summertime! However, if you haven't quite found what you are looking for, then take a look at our Excess Sweating category.
If you would like to know anything else about keeping your feet healthy this summer ask in the comments below. Alternatively, you can find us on Facebook and Twitter.
Tags: Aids For Daily Living, Sweating, Comfort, Skincare, Foot Care