How to Sleep Better in 2019
Thursday, 14 February 2019
Insomnia affects most of us at some point in our lives, and when you're going through a particularly bad spell you begin to realise that sleep is just as important as regular exercise and a healthy diet. Bad sleep is known to cause weight gain, increase the risk of disease in adults and children and have negative effects on hormones, exercise performance and brain function. Over the last decade, studies have revealed that adults in the US and the UK have had a significant decrease in the quality of sleep.
So, if you are dreading going to bed tonight then you aren't alone, and there are plenty of tips and tricks that are designed to get you back into a healthy sleeping pattern. We've created this little guide explaining How to Sleep Better in 2019. It doesn't just suggest ways to help you sleep but also focuses on the quality of your sleep, perfect for getting you back into a healthy sleeping pattern this year.
Why Am I Not Sleeping Well?
Your circadian rhythm is something that controls when you sleep and it affects your brain, body and hormones and it will tell you when to wake and when to go to sleep. Scientists who have been studying this rhythm have discovered that if you can keep it in check then the overall quality of your sleep will improve. Our first two suggestions directly impact your circadian rhythm and are a way to ensure that it is as healthy as can be.
Limit Blue Light and Expose Yourself to Natural Light
It has been revealed that artificial blue light that is emitted from computer screens and mobile phones can interrupt our circadian rhythm, especially just before bed. This is because natural light is what regulates our sleeping pattern, and exposing yourself to blue light before bed can trick your body into thinking it's the middle of the day. If that doesn't encourage you, then blue light has been linked to a wide range of illnesses and diseases including degenerative eye disease.
Wake Up at the Same Time Every Day
Waking up at the same time every day can help to reset your natural rhythm, even if you slept only for a few hours the night before. If you do struggle to wake up at the same time every day (yes, even on weekends), then we'd recommend the Sonic Bomb Alarm Clock with Shaker, an extra loud alarm clock that uses a vibration pad that fits under the pillow that can wake even the deepest of sleeper. Complete with alert lights and a noise that reaches 113 decibels, this alarm clock is the key to early morning waking.

The Sonic Bomb Alarm Clock can help you get your sleeping pattern on track
Wind Down in the Right Way
Before you actually get into bed it's important to wind down the correct way. Winding down in the right way should be calm and controlled, letting your body know that it's nearly time to sleep. Ways to wind down include:
Turn out the lights
Have a hot shower
Have a hot drink (like hot chocolate)
Read a book
One way to wind down is to use a hot water bottle. Having a cosy and snug hot water bottle in your bed can make you super comfortable and put you in the right frame of mind before you settle down. Our top pick is the Micro Hottie Microwavable Hot Water Bottle, an alternative to a hot water bottle that provides excellent warmth without the need for boiling hot water.

The Micro Hottie Hot Water Bottle can put you in the right frame of mind before sleep
Get Comfy
It may seem obvious, but you would be surprised how many rooms have an uncomfortable bed, an inadequate pillow or a room that is totally messy. Ensuring that you have a comfortable pillow can be the simple trick you need to help you get to sleep at night. One of our best selling pillows is the Mediflow Water Base Orthopaedic Pillow, a best seller because it has been successful time and time again in allowing our customers to get a good night's sleep.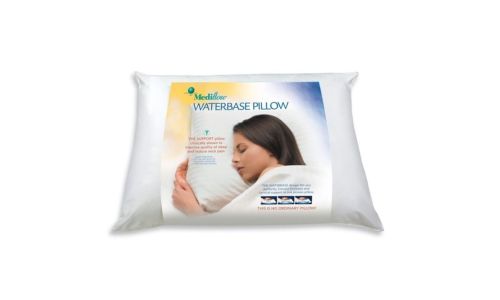 A water pillow is extremely comfortable, enabling you to sleep better at night
Exercise
The majority of Brits do not get enough exercise throughout the day, so it's no wonder that we're struggling to sleep at night. If you think you're in that bracket, try cycling to work or getting off a stop early on your bus. Just a little bit extra can make your body tired enough to sleep better in the evening.
Try Something Different
The newest craze is something called magnetic bracelets, and we were as shocked as anyone when we heard that they can be used as a cure for insomnia. As a case study, the Sabona Trio Cable Black Magnetic Bracelet attracts the iron in your blood to speed up circulation, remove toxins from your body and improves your body melatonin production, something that regulates your sleeping pattern. This natural sleeping aid can help you fall asleep faster after getting in to bed and improve your overall sleep quality.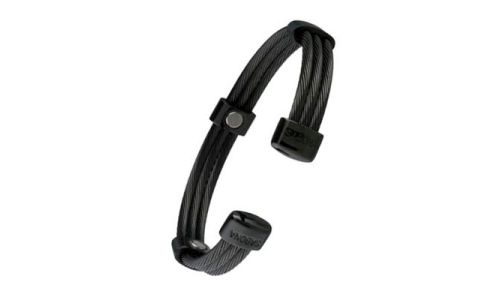 Magnetic bracelets can improve the rate of melatonin production, a natural sleep regulator
Sort Out Your Snoring!
Snoring can have a negative impact of the overall quality of your sleep and the sleep of your partner. If you struggle to stay asleep during the night because of snoring, then we would recommend giving the Rhynil Stop Snoring Spray a try, a natural herbal spray that treats the inflammatory conditions that can cause snoring. To give you a peace of mind, Rhynil Stop Snoring Spray is approved by the British Snoring and Sleep Apnoea Association.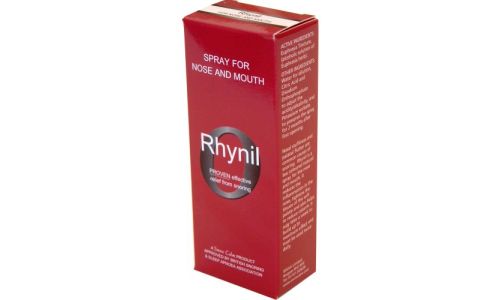 Use Rhynil Stop Snoring Spray to help improve your sleeping quality through the night
Improve the Overall Quality of Your Sleep
By improving the overall quality of your sleep you can ensure that you are happier during the day, more productive and feel far healthier. This can be achieved by waking up at the same time every day, preparing for bed in an effective way and limiting your exposure to blue light before bed. If you want to check out more of our products from our Sleep Better range, you can do so on our website.
Do you have any questions regarding sleep and want some advice from an expert? Please don't hesitate to let us know in the comments, or find us on Facebook and Twitter.
Tags: Sleep Better, Nasal and Sinus, Snoring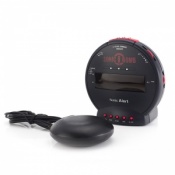 Extra-loud volume ideal for the hard of hearing
Vibration pad for under pillow provides physical prompt
Alert lights and red display for easy viewing and visual aid
Adjustable functions for optimum use
---
Alternative to traditional hot water bottles
Ideal for pain relief and warmth
Safer than a traditional hot water bottle
Extremely soft lambswool
---
Water-based pillow that reduces neck pain and improves sleep quality
Designed for those who suffer from neck pain, back pain, poor sleep and migraines
Outperformed all water-based pillows during a clinical test that measured sleep quality
Helps to rejuvenate, freshen and soothe daily stresses
---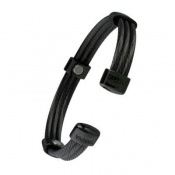 All-black style that matches any outfit
Contains one 1200 Gauss Samarium Cobalt magnet under each link
Unisex design that is suitable for both men and women
Available in four sizes, from Small to Extra Large
---
Reduce and stop snoring with this natural herbal spray
Suitable for mouth breathers, palatal flutter and nasal stuffiness
Can reduce allergies and counter sinus and nasal conditions
Approved by the British Snoring and Sleep Apnoea Association