How To Clean and Disinfect Your Workplace
Wednesday, 13 May 2020
While it is always important to clean your computer equipment every once in a while, now more than ever it is essential that you remove any traces of germs and viruses from your devices. 1.7 million UK residents reported that they were working mainly from home in 2019 – now with the ongoing COVID 19 pandemic, this figure is expected to be significantly larger.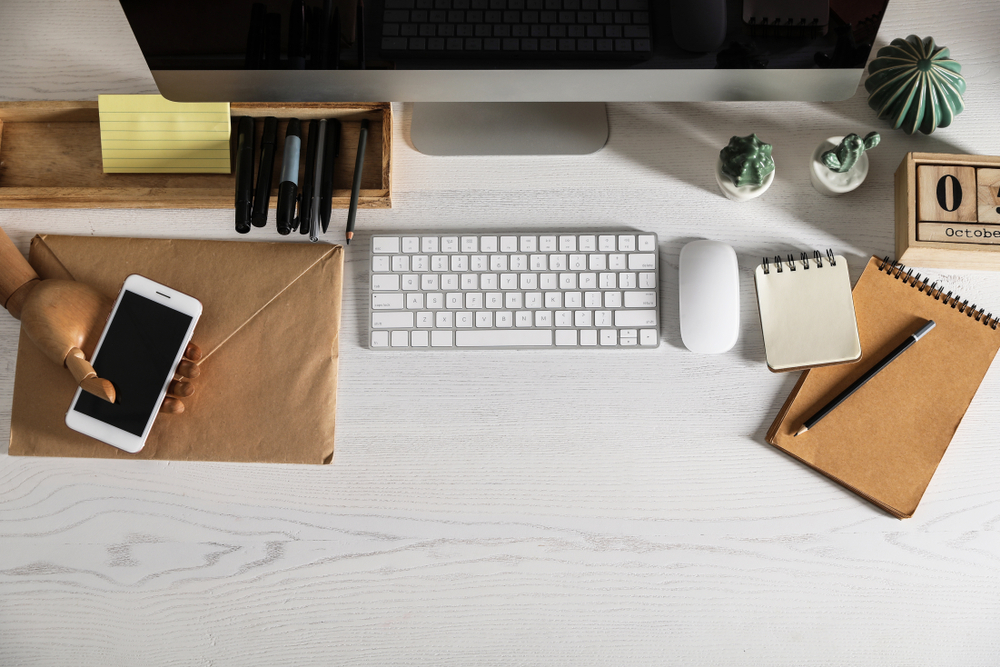 Navigating the best route for disinfecting your workspace can be challenging, especially when your workspace is built up of multiple components. That's why we've made an informative guide on How To Clean and Disinfect Your Workspace, so you can make the right choices!
How Long Can Viruses And Germs Live On Surfaces?
Influenza viruses are recorded to survive on surfaces and still infect a person for up to 2-8 hours after being transferred to the surface. That's enough time to:
Infect your family or housemates.
Reinfect you if you have since washed your hands.
What Kills Viruses and Germs?
Most viruses are destroyed by intense heat – but for the sanctity of your workspace, we're going to look over some viable options. Several chemical germacides are effective against human viruses if used in proper concentration for a sufficient length of time:
Chlorine
Hydrogen Peroxide
Detergents such as Soap
Iodine-based Antiseptics
Alchohol
Cleaning Your Computer Screen and Keyboard
If you're reading this blog, you probably spend much of your working day staring at a computer screen. From an aesthetic angle, it makes for much better viewing time if your LED screen is smooth and clean of dust. From a hygienic angle, your screen will accumulate vast amounts of germs and bacteria over long periods. Likewise, your keyboard will also accumulate vast quantities of dust, food waste and of course germs. Therefore, it's essential you give your computer screen and keyboard a good wipe with some disinfectants.
For wiping your computer screen and keyboards, we recommend using a quality anti-bacterial wipe such as the PDI Sani-Cloth Disposable Disinfectant Wipes (Pack of 200):
PDI Sani-Cloth Disposable Disinfectant Wipes (Pack of 200)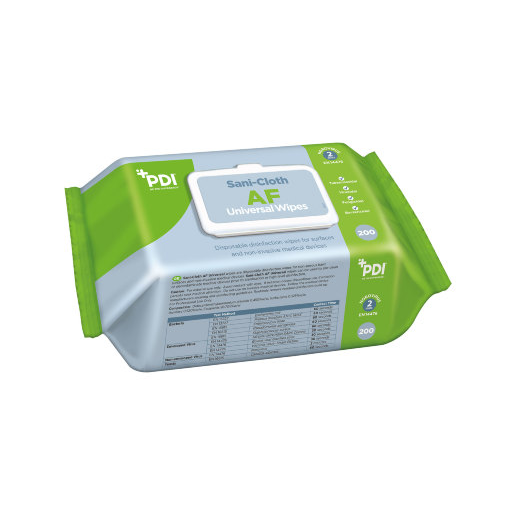 This pack of 200 disinfectant wipes are certified to EN 14476 – which means they have been tested to destroy existing bacterias and virus strains, including Coronavirus. They are:
Tuberculocidal
Virucidal
Fungicidal
Bactericidal
Most usefully, these wipes are ideal for giving your LED screen and keyboard a good wipe down. We recommend not wiping too hard on your screen as this could damage its integrity. We would also recommend going over the LED screen with a cloth dabbed in warm water. This will remove any harmless blemishes caused by the disinfectant scrub.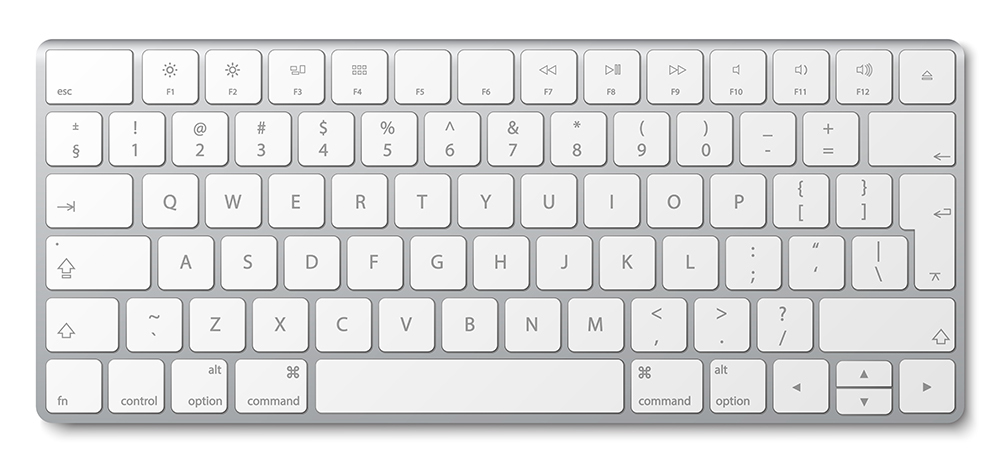 With your keyboard, we recommend using a can of compressed air. A can of compressed air is the best way to blast away build-ups of dust and particles. You can tip your keyboard to one side and spray between the key digits in order to remove smaller scraps and pieces. Just remember to keep the can of compressed air at least six inches away from your keyboard.
Cleaning Your Smart Phone
Our phones are our most valuable device in connecting to our friends and family, but they too can accumulate vast quantities of bacteria and germs.
For cleaning your phone, we advise that you use either:
70% Isopropyl Alcohol Solution
Hot Soapy Water
We advise against using Dettol anti-bacterial wipes on your smart phone screen as this may wear off its hydrophobic coating. If you do not have access to a 70% Isopropyl solution, you can clean your screen with a cloth rubbed with warm soapy water. Just repeat this cleaning motion with a wet cloth until all suds are removed, and then dry with another cloth.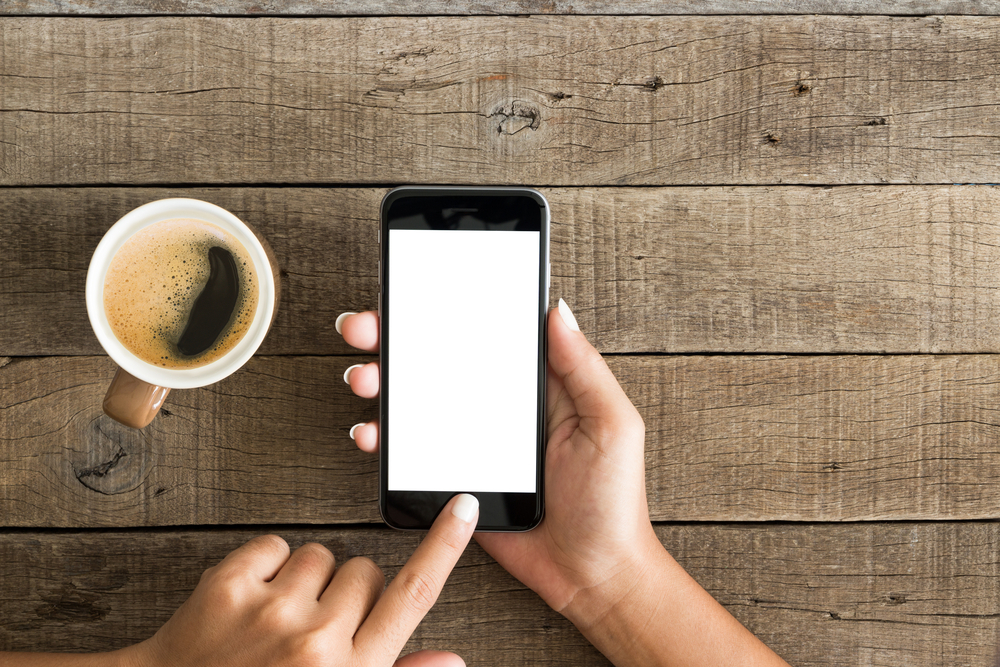 Many home workers in Customer Services or similar roles will have taken their work phones with them. For these larger hand held devices, using the Sani-Cloth wipes are recommended.
Keeping Your Workspace Clean
It's surprising how much dust and bacteria can quickly gather over a period of just two days – which is why it's important to your work desk or table a good wipe down. For this, the Sani-Cloth wipes will be more than useful in eliminating any traces of bacteria or virus. Not only will your desk look shiny and clean, but you won't be breathing in quantities of dust and dead skin cells! Yuck.
To maximise the potential of your clean workplace, we recommend getting a quality hand sanitiser. Owning a bottle of hand sanitiser does not remove the importance of washing your hands after a trip to the toilet, but it will remove any excess germs or bacteria you encounter between sittings. For a high quality hand sanitiser, we recommend Relisan Alcohol Hand Sanitiser 500ml.
Relisan Alcohol Hand Sanitiser (500ml)
Providing efficient disinfection of hands within thirty seconds, the Relisan Hand Sanitiser is ideal for use by anybody who needs to sanitise their hands whether at work or at home. This is particularly important if you work with vulnerable individuals, or if you are likely to come into contact with germs, bacteria, or viruses.
The Relisan Alcohol Hand Sanitiser contains 70% denatured ethanol with emollient. The solution is designed to leave skin feeling soft and soothed.
Some Last Tips:
Keep a plant on your desk or table – This will oxygenate your room and will increase your overall mood. A bit of nature is never amiss.
Clean the rest of your room – It's good your workplace is now clean but why not extend that cleanliness to the rest of your room? Removing dust from every surface can increase the quality of your overall breathing and health.
Repeat the above steps - Do this every 1 – 2 weeks for maximum protection against viruses and bacteria.
What Other Disinfectants and Wipes Are Available?
While we have highlighted four of our best and most popular ranges, we are nowhere near exhausting all of the different ranges that are out there. If you're looking for something specific and none of our options take your fancy, why not have a look at our selection of disinfectants in our Hygiene and Infection Control category.
Have you cleaned your workspace? How did you find it? Let us know in the comments below or get in touch via Twitter or Facebook!
Tags: Medical Supplies, Hygiene and Infection Control
Shop Workplace Disinfection Products
Hand sanitiser in a 500ml pump bottle
Effectively sanitises after 30 seconds
Helps to protect against viruses
Conforms to EN 1500 for peace of mind
---
Pack of 200 disposable disinfection wipes
Ideal for disinfection of non-porous surfaces
Effective against bacteria and viruses including coronavirus
Alcohol-free formula both cleans and disinfects
---
Bulk case with 12 packs of disposable disinfection wipes (2400 wipes total)
Ideal for disinfection of non-porous surfaces
Effective against bacteria and viruses including coronavirus
Larger quantity at a reduced price – ideal for businesses