How to Care for Leather Shoes
Monday, 3 June 2019 | Paul
When you think of leather, maybe Mods and Rockers spring to mind. Or even, like myself, Danny Zuko from Grease. However, leather has actually been around for thousands of years, before it became a fashion accessory it even protected Roman soldiers.
There is no question that leather is a durable and practical material which also happens to look aesthetically pleasing. Anyone who owns or has owned a leather pair of shoes, jacket or bag will have noticed that once exposed to the wind, rain or even snow, leather can begin to crack and grow tired. So, how do you extend the life of your favourite accessory? Read on to find out How to Care for Leather Shoes.
Prolonging the Life of Leather
We've determined that the elements are usually to blame for damaging leather. It can be useful to:
Keep leather items out of the sun or direct heat: The sun is the number one culprit for drying out and causing cracked leather in hot weather, while also rapidly fading the rich colour of your item. So pack it away while the sun is shining! Even if your jacket or bag gets wet, it can be your first instinct to put it on the radiator to dry it through, but this will cause more damage than good
Store in a clean, dry place: For optimal preservation, leather should be stored at room temperature to prevent mildew growth
Wipe with a damp cloth after use/wear: Even the most pampered leather items can accumulate dust and dirt with wear or use. To ensure this does not dry out your belongings, a damp cloth can work wonders to preserve leather items
So, at the moment it sounds like the only advice for owning a long-lasting leather item is to not wear it outside… How can we protect shoes, bags and clothing while still getting good use from them?
Treatments for Leather
Depending on the item and your own personal preference, the type of treatment for your leather belongings can vary greatly and it can be difficult to know where to start looking. Read on for our recommendations!
Leather Lotion/Cream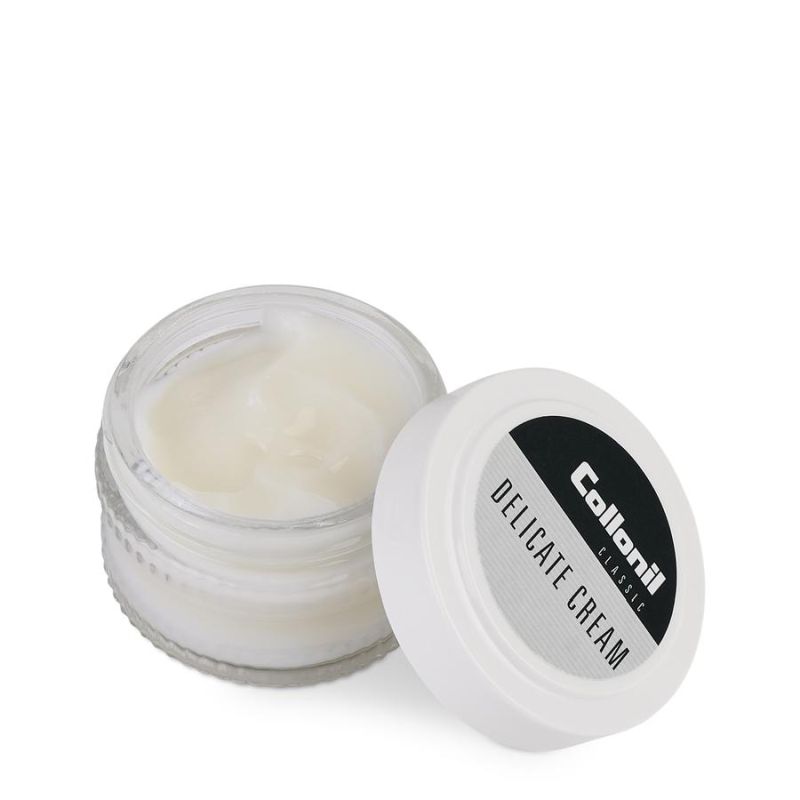 Collonil Delicate Cream for Leather Care
A gentle solution for all types of leather, the Collonil Delicate Cream for Leather Care is an effective cleaner for your favourite bag, pair of shoes or even jacket. Without the harsh ingredients of other mainstream leather treatments, the Collonil Leather Cream offers top results without damaging items.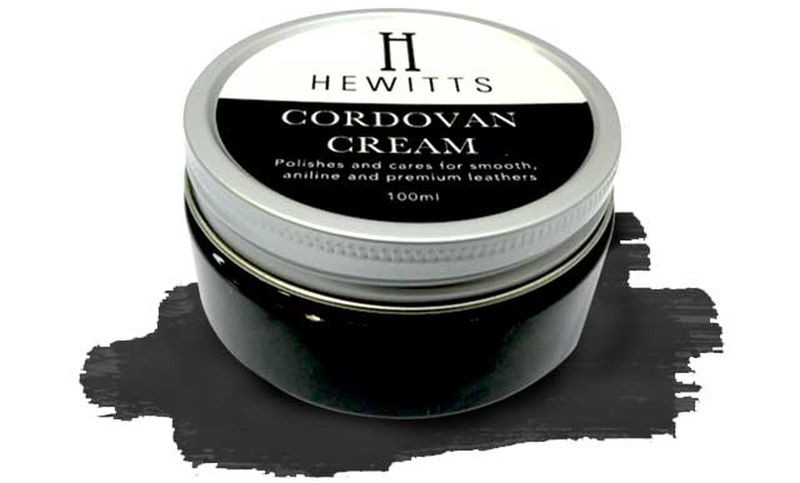 Hewitts Cordovan Leather Polishing Cream
Available in five colours, the Hewitts Cordovan Leather Polishing Cream is a prime choice for equine leather care, as well as smooth leather. The beeswax and cedar oil formula revitalises dried out leather items and restores their glow so you can step out feeling your best once more.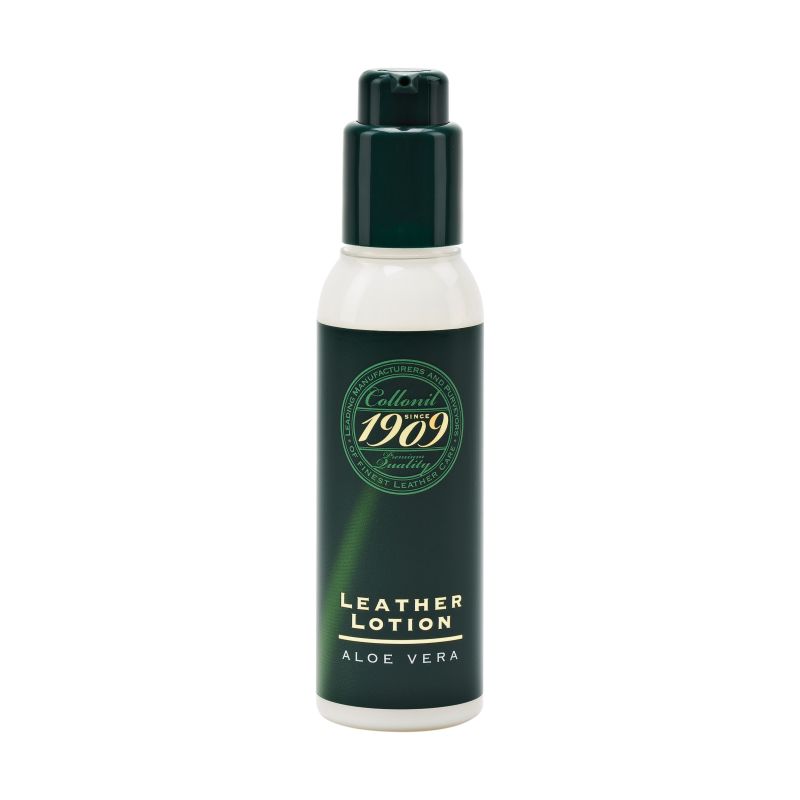 Collonil 1909 Cream for Leather Care
Just like our skin, when leather dries out it needs moisture. The Collonil 1909 Cream for Leather Care has a moisturising formula including natural aloe vera to condition and protect your items. Designed for use with high quality leather of all types, it brightens and revives with its nourishing oils.
Leather Brushes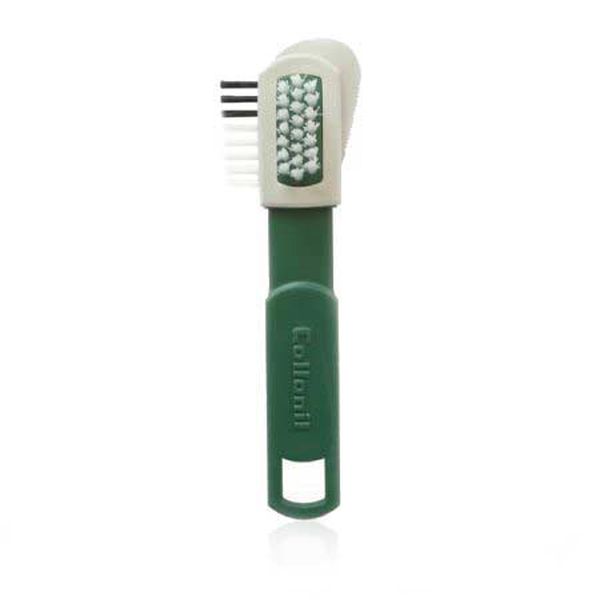 Collonil Nylon Combi Brush for Leather Cleaning
Let's face it, your leather belongings have had to endure the elements from time to time and this can leave them looking a little worse for wear. The Collonil Nylon Combi Brush for Leather Cleaning is a deep cleaning tool for suede and oily leathers which features strong nylon bristles for effective use.
Leather Waterproofing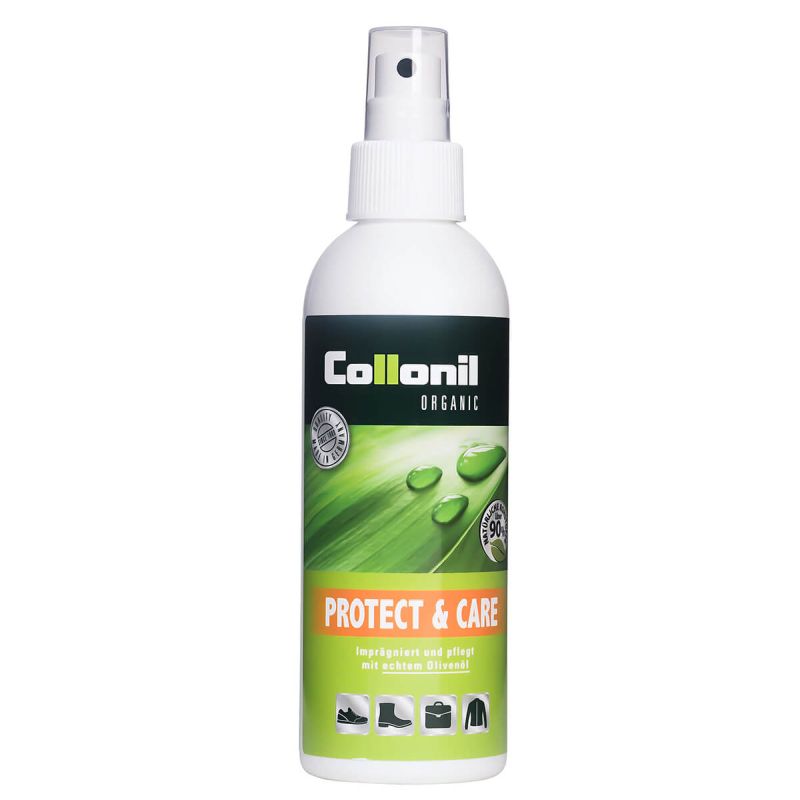 Collonil Organic Protect and Care Waterproofing Spray for Leather
For long-lasting defence against water damage, the Collonil Organic Protect and Care Waterproofing Spray for Leather provides effective protection with the olive oil extracts. The spray is suitable for leather, nubuck, suede and textile items so you have one product to protect all of your belongings.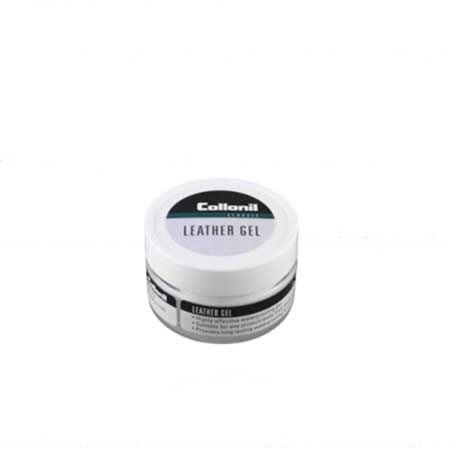 Collonil Waterproofing Gel for Leather
A conditioning treatment for leather items, the Collonil Waterproofing Gel for Leather is a waterproofing product which guards against damage from moisture. Easy to use, the gel is an effective product which prolongs the life of all leathers, including suede and nubuck.
If you have any questions about our leather care products, please let us know in the comments below. Alternatively, you can find us on Facebook and Twitter.
Tags: Foot Care, Shoes, Aids for Daily Living