How Should Podiatrists Avoid Cross Contamination?
Thursday, 19 October 2017 | Paul
For healthy people, cross contamination isn't usually all that harmful. However, if you often work with older people who are more susceptible to infections, contagions can be extremely harmful to your clients. Find out what you can do to avoid cross contamination by reading our helpful blog!
Sterilise Equipment Prior to Reuse
It's one of the most important parts of your job as a foot care specialist: sterilising instruments before you reuse them. We have a range of autoclaves that can help prevent the spread of infections or disease, from the MDS Medical 8L B-Type Vacuum Autoclave for Podiatry and Chiropody to the larger MDS Medical 22L B-Type Vacuum Autoclave for Podiatry and Chiropody.
These autoclaves sterilise instruments by killing the living microorganisms on the tools, including bacteria and spores. Autoclaves typically use a steam-heated system to achieve sterility and this process can be completed in as little time as three minutes!
Use a Carry Case on Domiciliary Visits
When you perform domiciliary visits, your instruments and equipment can quite easily become contaminated without the correct care. And if you accidentally drop a piece of equipment and continue to use it, this can be detrimental to your patients' safety. Carry cases can be used to hold your equipment and instruments to prevent them from being exposed to airborne bacteria.
Cases like the Hadewe Carry Case for Podiatry Drills and Equipment, for example, can fit your drill unit and other instruments you need to take with you so they aren't exposed to the environment. With its optional drawer, you can personalise your case according to your needs. The case also features a carry handle with telescopic extraction to ensure it remains clean.
Remove Dust from the Area
Nail drills are becoming even more common for podiatrists in the management of thickened toenails, but using them can produce a significant amount of dust that remains present in the air for up to ten hours after a clinical session. Inhaling this dust is dangerous to both you and your clients and increases the risk of you sustaining a respiratory tract infection. As a result, this dust should be removed as soon as possible from the room.
Suction drills like the Hadewe Helius 40 Dust Extraction Podiatry Suction Drill help reduce the likelihood of dust inhalation by vacuuming the dust around your patient's toenails. The tool can reach speeds of up to 40,000rpm, making it a highly powerful machine. The durable motor has also been designed with your long working hours in mind, which is particularly useful for those working in hospitals.
Purchase Sterile Blades
It might seem like a simple answer, but sometimes the simplest solutions are overlooked. We have a range of sterile blades and handles that have been sterilised and individually packed in foil to reduce the risk of cross contamination. So whether you need No. 62 Scalpel Blades or No. 10A Scalpel Blades, we can help you.
Keep Your Hands Clean
Washing your hands is considered the single most effective method for controlling infection. It's important that you wash your hands before and after each session, as well as after any actions that could cause cross contamination like eating, smoking or handling contaminated items. If your hands don't show any visible contaminants, you may use an alcohol hand rub to sanitise your hands.
Do you have any other great tips for avoiding cross contamination as a podiatrist? Let us know by leaving a comment below or contacting us on Facebook and Twitter!
Shop Related Products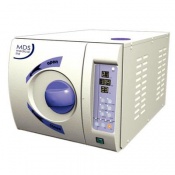 Ideal for podiatrists and chiropodists working in a hospital or clinic
Sterilises your instruments at 134°C
Can fit three shelves' worth (or 8L) of instruments
Two trays are included with the autoclave
---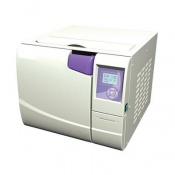 Ideal for podiatrists and chiropodists working in a hospital or clinic
Sterilises your instruments at 134°C
Can fit five shelves' worth (or 22L) of instruments
Three trays are included with the autoclave
---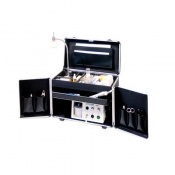 Carry Case for Hadewe Podiatry Drills and other equipment
Features reinforced wheels and a carry handle with telescopic extraction
Available with or without a drawer
Can be carried like a briefcase or rolled like a suitcase