How Do Travel Pillows Work?
Thursday, 31 May 2018 | Paul
Before setting off on a cross country road trip or jetting off on your holiday, it's important to consider the health risks associated with a long journey. While blood clots and deep vein thrombosis pose the biggest threats to health, those who easily suffer from fatigue, insomnia or a sensitive neck may be dreading stepping on a plane. This problem is enhanced on long-haul flights, where upon arrival you may feel incredibly fatigued and ill.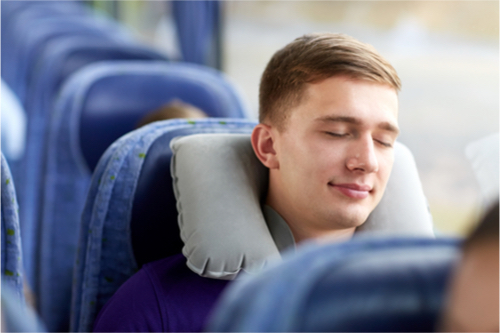 Travel pillows improve posture and help you sleep
Thankfully there is a solution, and in the last few years scientists and companies have been developing all manner of different cushions and pillows to assist the weary traveller. The once conventional U shaped cushion has been joined by pillows, air bags and doughnut shaped designs, all constructed to help you sleep and aid posture. In this blog we ask How Do Travel Pillows Work, before suggesting our top picks for your long journey.
How Do Travel Pillows Work?
Travel pillows are quite simple. They work by cushioning the neck to provide support and comfort on long journeys. The most typical design is in the shape of a U, such as this Inflatable Travel Pillow. By cradling the neck, the pillow's fully inflatable design allows for support on all sides of the head, ensuring that the neck rests in place without being placed in an unnatural position.
Other pillows are filled with soft polyester or memory foam to ensure a soft and comfortable feel. In supporting the neck and helping with posture, it means that the muscles in the neck are relaxed, helping the user to arrive at sleep easier.
Why are Travel Pillows Good for Your Health?
Flying makes you fatigued. Your skin loses moisture, your brain is confused by the different time zones and if you're flying in the wrong direction you could face daylight exposure of 25 hours. This fatigue, commonly known as jet lag comes with a wide range of health problems. Disturbed sleep patterns and headaches can lead to exhaustion, diarrhoea can lead to dehydration, and mood changes can leave you feeling depressed and with low concentration.
If you're travelling for business this can leave you unmotivated and unproductive, and if you're on holiday you will spend the first few days trying to catch up on sleep. The number one way to beat jet lag is to sleep. Travel pillows are proven to aid with sleep by helping to support the neck, ensure better posture and by making sleep easier.
Our Top Picks
We have a wide range of Travel Pillows on our website. We can't recommend enough the positives of buying a travel pillow before your next big flight. Even if you consider yourself a strong travel sleeper, waking up with a painful and stiff neck is one thing to be avoided.
Harley Wayfarer Travel Pillow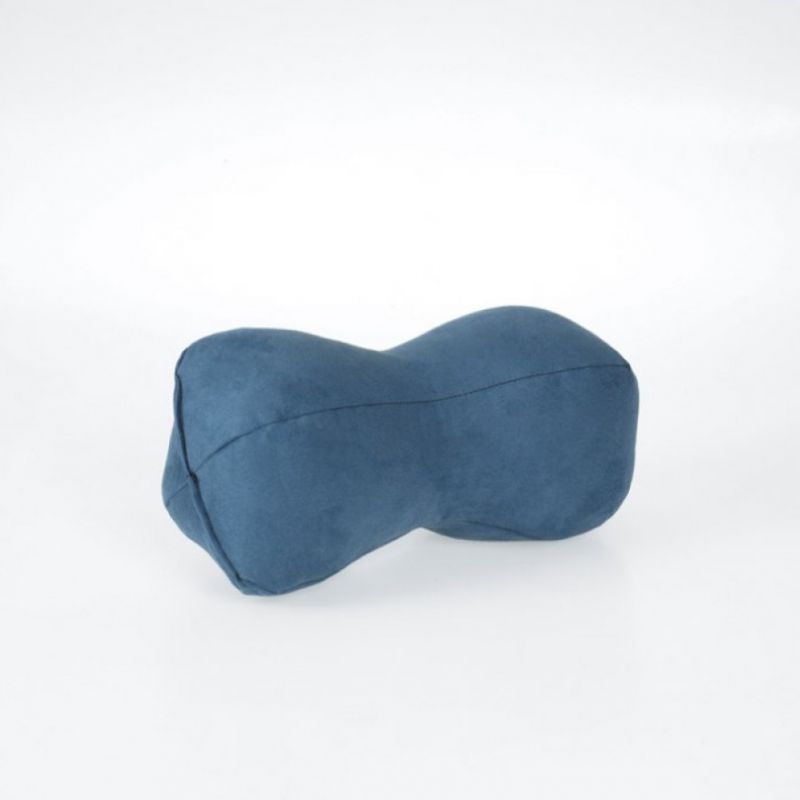 The perfect travel companion, the Harley Wayfarer Travel Pillow is of simple, discreet and lightweight design making it ideal for carrying round an airport or resting your head in the car. The pillow is specially designed with a contoured shape to ensure that the head rests into the cushion while providing support and comfort. It's specially fitted with a rounded neck that relaxes the vertebrae, while the unique moulded shape relaxes the vertebrae. One last positive that makes the Harley Wayfarer Pillow excellent is that it can be used as a lumbar roll too, ensuring that either your neck or back is supported while on the move.
Key Features: Specially contoured for added comfort; individually moulded to keep top of spine in alignment; rounded neck support to relax spine; contoured to fit around shoulders; doubles as a lumbar roll.
Drive Medical - U Shaped Travel Pillow
A top pick among our travel pillows is the Drive Medical - U Shaped Travel Pillow. This is for good reason too. Small and lightweight the U Shaped Travel Pillow is typical of why travel pillows are so popular. A memory foam interior supports the neck and has the dual purpose of aiding posture and easing sore muscles and tension. This economical pillow is ideal for travelling; it ensures correct body posture and provides one of the most supportive shapes possible. It is ideal for travelling, and works to provide the user with comfort while travelling.
Key Features: Memory foam ensures high comfort; works to correct body posture; offers exceptional support to neck; eases sore muscles and tension; highly economical price.
If you'd like to know more about travel pillows don't hesitate to give us a call on 020 7720 2266 or leave a comment below. If not, check out our wide selection of Travel Pillows, all coming with a different shape and design that help you sleep while providing comfort and support.
Tags: Travel Aids, Pillows, Aids for Daily Living
Shop Related Products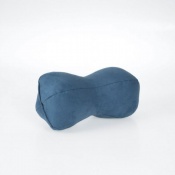 Individually moulded to keep the spine in alignment
Specially contoured to accommodate shoulders
Ideal for both sleeping on your back or side
Dimensions: 30 x 15cm (12 x 6")
---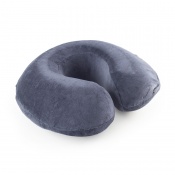 Ergonomically shaped to support the head and neck
Corrects body posture and prevents slumping
Helps to ease sore muscles and relieve tension
Ideal for providing support while travelling