How Do I Calculate My BMI?
1 Comment
Monday, 21 January 2019 |
Paul
Determining what healthy body weight means for you is not as straightforward as you may think. If you've ever wondered what BMI even is, why it's a more accurate indicator of your overall health than weight, and how you can calculate it by yourself, this short article holds all the answers.
What Is BMI?
It's impossible to assess whether or not a person's body weight is healthy without taking their height into consideration as well. The body mass index, referred to more commonly as BMI, is a measure that uses your height and weight to work out if your body weight falls in the healthy category.
A healthy BMI is not a specific number you should be hitting, but rather a broad range of acceptable body weight for a particular height, so that your GP can take other factors into account as well, such as natural variations in body shape and composition, and other contributing factors like ethnicity. For example, muscle is much denser than fat, so very muscular people are often a healthy weight even though their BMI is classed as above average.
How Do I Calculate My BMI?
The BMI calculation divides an adult's weight in kilograms by their height in metres squared. There are actually two ways of calculating BMI: the first formula uses metric units while the other uses imperial.
Mass in kilograms (kg) / height in metres (m) squared
Mass in pounds (lbs) / (height in inches (in) squared x 703)
For example, a person who is 72kg and 1.75m tall will have a healthy BMI of 23.5, because:
72kg / (1.75 x 1.75) = 23.5
If this seems a bit too complicated, there are luckily hundreds of free calculators available online. You can use the official NHS BMI Calculator to get your results quickly and with no mathematics skills needed.
To use an online calculator, you will only need to know your weight, height, age and sex. Once you calculate your BMI, consult the diagram below for an interpretation of your results.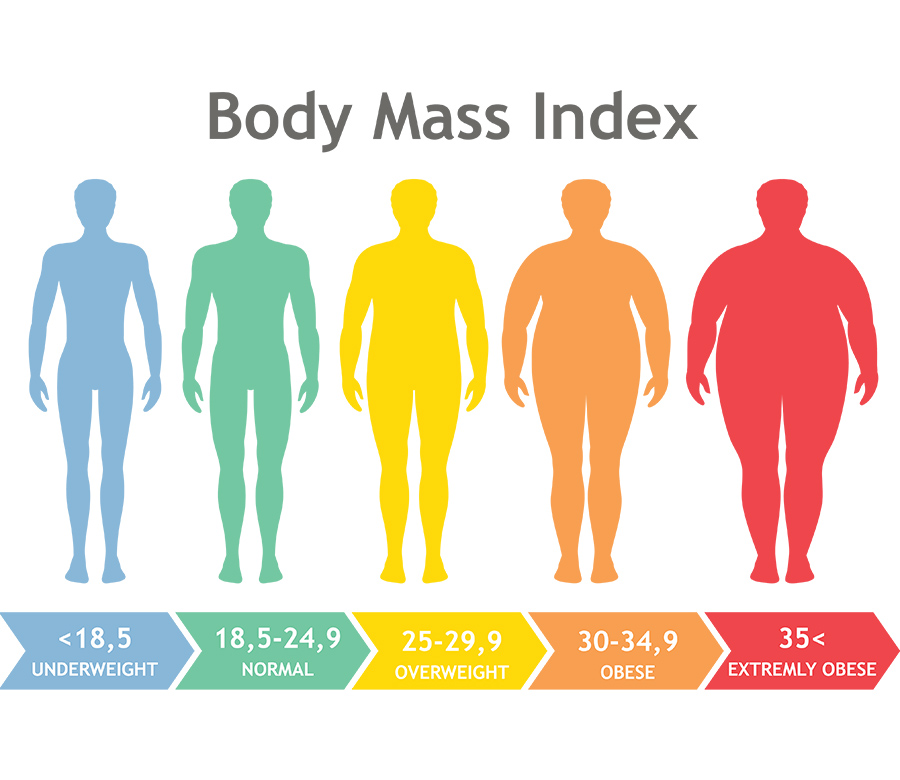 | Category | BMI |
| --- | --- |
| Underweight | < 18.5 |
| Normal Weight | 18.5 - 24.9 |
| Overweight | 25.0 - 29.9 |
| Obesity Class I | 30.0 - 34.9 |
| Obesity Class II | 35.0 - 39.9 |
For a very basic idea of what your BMI might be, you can also use the below diagram. Please be aware, however, that this calculation is not very accurate, as it does not consider your sex or age.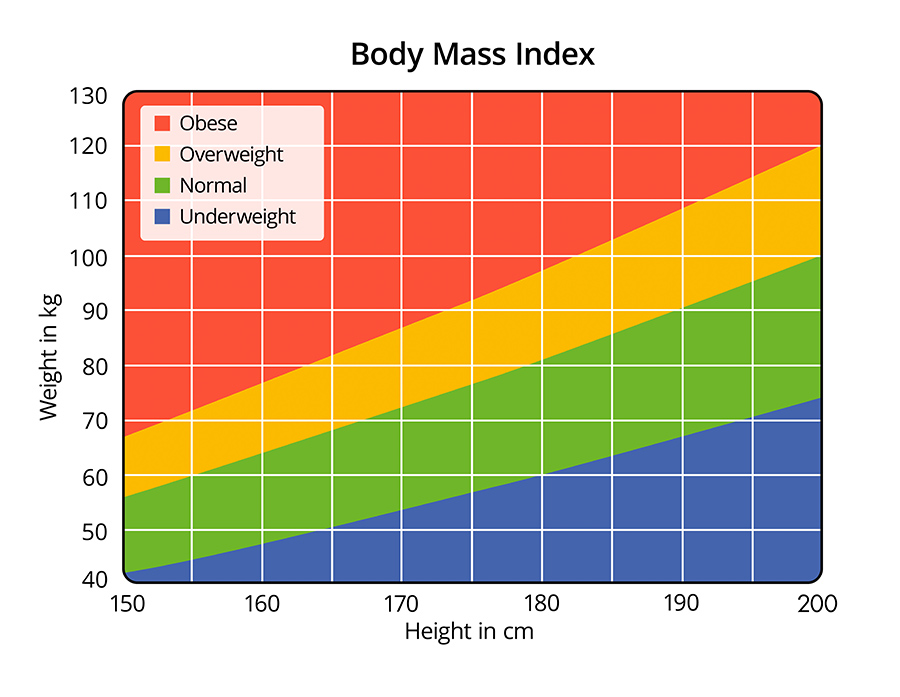 Possible Downsides of the BMI Formula
While knowing your BMI gives you a much clearer picture of your health than simply keeping track of your body weight, this still isn't the best possible method of judging one's health or fitness level. Body composition, namely your fat to muscle ratio, plays an extremely important role in understanding your overall health, especially among professional and amateur athletes.
Get the Most Accurate Picture of Your Health
If you want an even more accurate interpretation of what your body weight means for your health, it's important to monitor body fat, muscle and water percentage. The easiest way to do this is with a diagnostic scale, and here at Health and Care we stock a broad range of them.
Our diagnostic scales calculate not only your BMI, but your entire body composition. This includes:
Body fat percentage
Body water percentage
Muscle percentage
Bone mass in kg
Basal metabolic rate (BMR)
Active metabolic rate (AMR)
The best news is that some of these diagnostic scales are very affordable, no pricier than an ordinary bathroom scale really. This means you can get medical-grade body analysis in your own bathroom every single morning.
Beurer BF105 Body Complete Diagnostic Bathroom Scale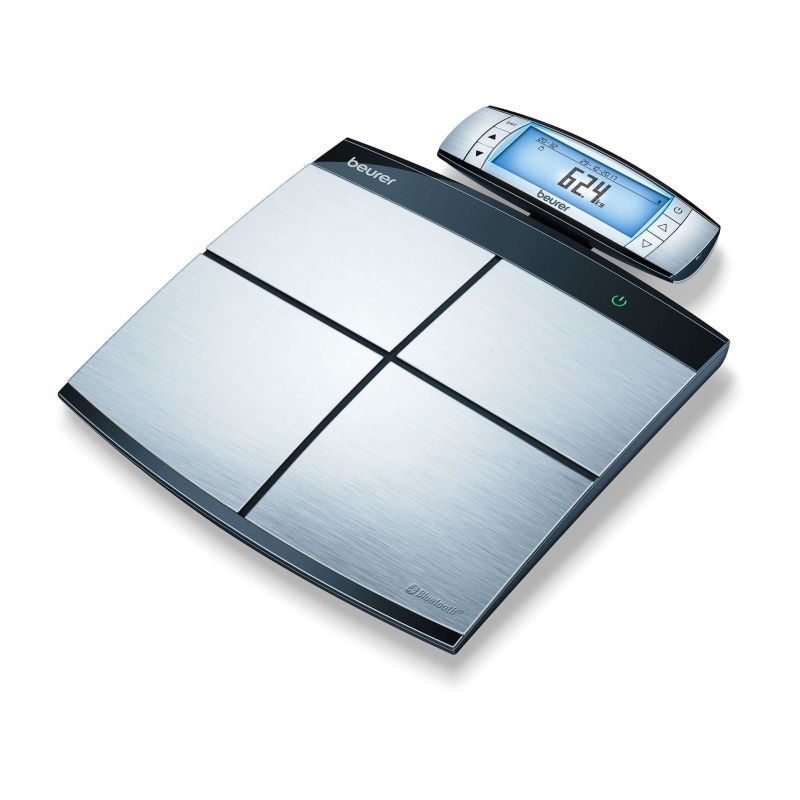 One of our most comprehensive options, the Beurer BF105 Body Complete Diagnostic Bathroom Scale will give you a complete insight into your body composition, with highly accurate measurements. Moreover, it allows USB and Bluetooth transfers of data to your computer or smart phone for easy saving and analysis. It also connects with Beurer Health Manager app, which offers the perfect support in monitoring your training, and managing weight.
Beurer BF700 Diagnostic Bathroom Scale with Body Analysis App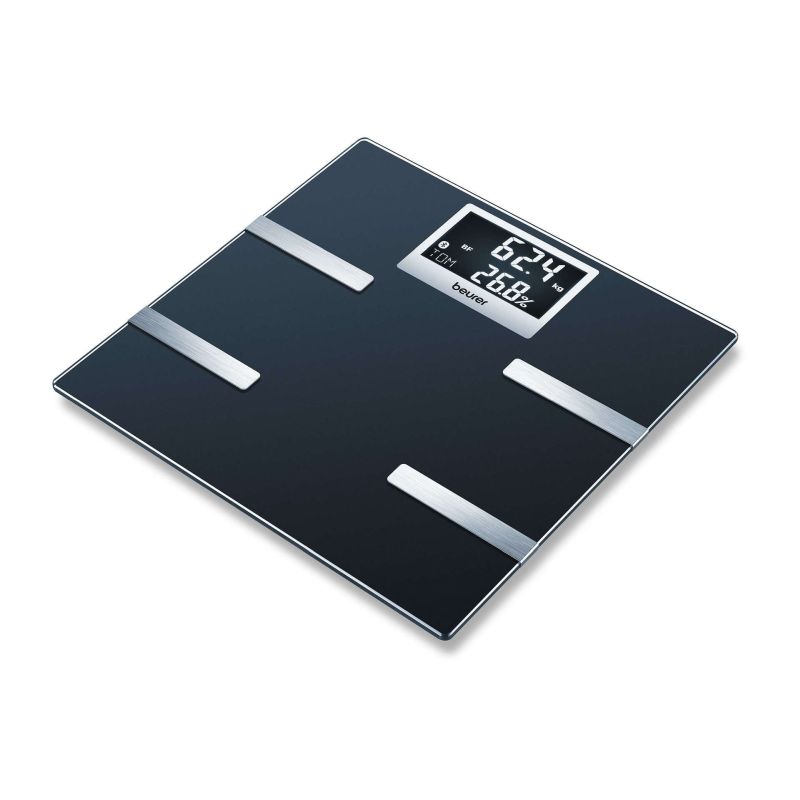 A lot more affordable than the scale above, the Beurer BF700 Diagnostic Bathroom Scale with Body Analysis App will also measure your body weight, BMI, body fat percentage, body water percentage, muscle percentage, bone mass, basal metabolic rate and active metabolic rate. It connects with Beurer Health Manager app via Bluetooth, which makes it easy to keep track of your data, and hit your fitness goals.
Beurer BG13 Glass Diagnostic Bathroom Scale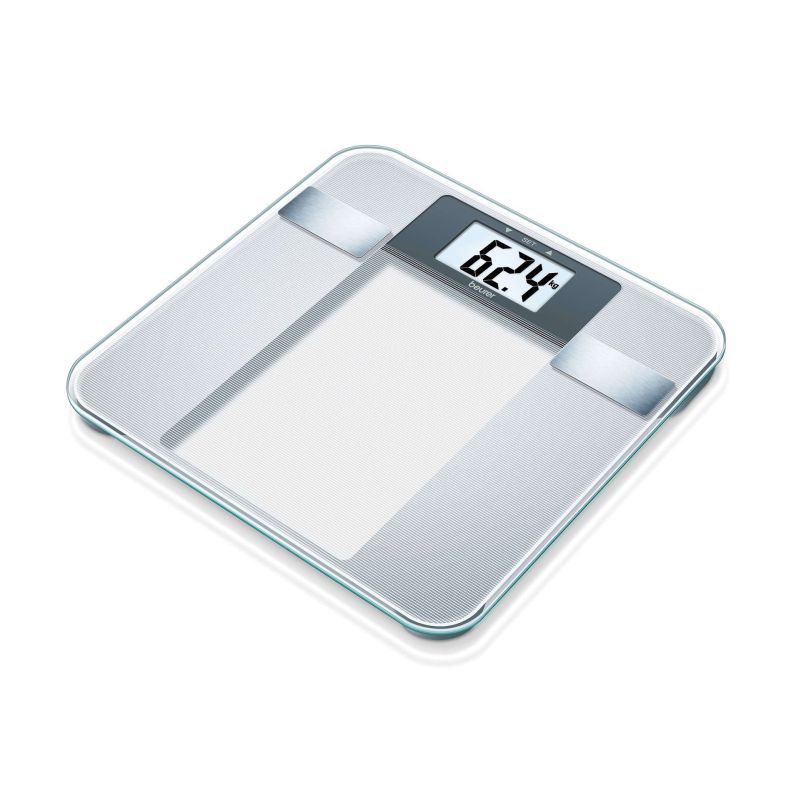 The Beurer BG13 Glass Diagnostic Bathroom Scale is the most affordable, straightforward and discreet one on this list. It looks the same as any other ordinary personal scale, but provides you with all the information you need, including BMI, body fat, body water and muscle percentage. This is perfect if you're looking for a simple personal scale that comes with a few more bells and whistles.
Tracking your BMI is just as important as tracking your body weight, and we strongly recommend you do so, even if you don't own a diagnostic scale. Simply weigh yourself on a regular basis, and use an online BMI calculator to check your BMI. If, however, you want to invest a bit more in your fitness journey, we recommend you check out our full range of products for Weight Management.
What's your preferred method of tracking your body stats? Share in the comments below, or find us on Facebook and Twitter.
Tags: Aids for Daily Living, Fitness, General Health, Health and Care Expert Series
Shop Diagnostic Scales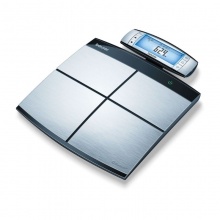 Personal scale for complete overview of your body composition
Family friendly, with ten user memory spaces plus guest mode
Allows USB and Bluetooth transfers to your computer or smart phone
Maximum weight capacity: 28 stone (180kg)
---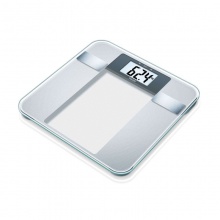 Personal scale that provides a quick overview of your health
Shows weight, BMI, body fat, water and muscle percentage
Subtle striped design with extra large display
Automatic switch-off and overload indicator