How to Reduce Face Shine in Photos
Tuesday, 10 July 2018 | Eugene
Have you ever posed for a picture thinking you're looking great, only to later see that your face is really gleaming with the shine of oil, sweat and moisture? The answer for most of us is yes, and if you're someone who often suffers from excessive facial sweating, the problem can be real pain. There's nothing worse than having to scrub your face dry before each photo, or spend hours slaving over Photoshop to reduce your facial shine, but is there any other option? Luckily, there is, and it's Neat 3B Face Saver Gel.
Get Rid of Face Shine with Neat 3B Face Saver Gel
Excess sweaters and habitual Photoshoppers can rejoice, as Neat 3B Face Saver Gel has been made just for them. Specially formulated to reduce sweat and shine on the face, this facial antiperspirant is the long-term solution to shiny-faced photos, and can be applied before makeup or sunscreen to provide you with a barrier that lasts all day. Evaporating rapidly and leaving no residue behind, this handy gel will become part of your essential summer skincare team.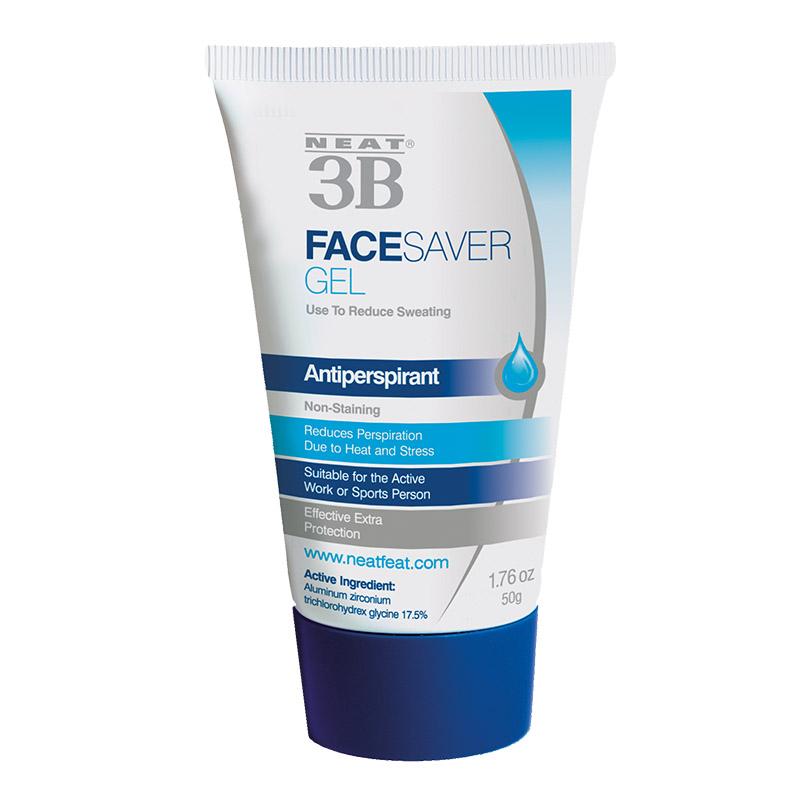 Neat 3B Face Saver Gel is the ultimate shiny face solution
Helps Makeup and Sunscreen Stay on Longer!
By acting as a barrier between your facial products and the sweat under your skin, Neat 3B Gel can actually help your makeup and sunscreen stay on longer! Acting like a primer, it will keep your makeup looking fresh and immaculate all day long, no matter how hot it gets. Perfect for the sweat-prone, those who live in hot weather and even athletes, if facial sweat and shine has become a problem in your life, you owe it to yourself to give Neat 3B Face Saver Gel a try.
How Does it Work?
Any time a product seems too good to be true, it's worth looking a little deeper to see how it really works. The good news is that with Neat 3B Gel, the answer is simple. It contains a common ingredient in many antiperspirants: aluminium chlorohydrate, and requires only a small amount for full-face application.
Apply it first thing after cleansing your skin and it will evaporate almost immediately, creating a dry and stable base for you to apply your makeup, moisturiser and sunscreen. After that, all you have to do is go about your day to enjoy a dry, shine-free and photo-ready face!
Do you have any questions about Neat 3B Face Saver Gel, or something to add? Share your thoughts below or find us on Facebook and Twitter!
Tags: Brand Focus, Healthy Skin, Hyperhidrosis, Sweating
Shop Related Products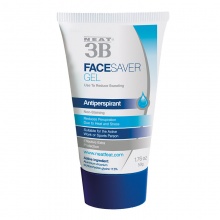 Antiperspirant gel that stops facial sweating
Ideal for hot weather, menopause, sports events and hyperhidrosis
Can be applied before makeup or sunscreen to help them last longer
Reduce stress in business meetings, social events and more