Causes, effects, and how you can prevent dreaded acne
Thursday, 9 August 2018 | Paul
Acne vulgaris, or acne, is a long-term skin disease characterised by blackheads, whiteheads, pimples, oily skin and in the worst cases, scarring. Most commonly associated with young adolescents going through puberty, acne can occur in anyone at any age. Many different things can contribute to the disease and for many the condition can lead to anxiety, reduced self-esteem and depression.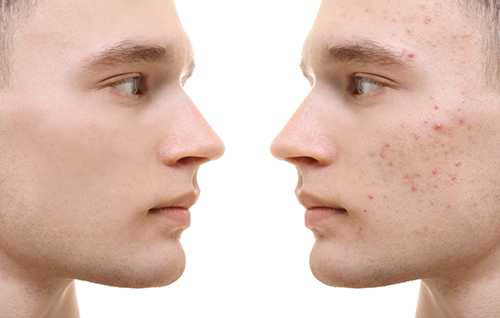 There are a number of ways to overcome acne
There are a range of treatments for acne and in the worst case scenario it is recommended that you visit your GP for a professional opinion. It does usually clear up on its own, but there are a few simple steps you can take to help prevent acne from developing or spreading. This article explains How to Prevent Acne, with common, easy to apply tricks that have been proven to help beat and prevent acne in the past.
What Causes Acne?
Acne is caused when hair follicles, the tiny holes in the skin, become blocked with dead skin cells and natural bodily oils. The area most effected is the face because it's the face that contains a high number of oil glands compared to the rest of the body. Acne is usually triggered by a change in hormones that causes a response in the oil glands (the sebaceous glands).
Who Can Suffer From Acne?
In young people acne can be triggered by increased levels of the hormone testosterone, of which the sebaceous glands are particularly sensitive. It is also considered to be around 80% genetic, meaning that if you're parents suffered from acne at a young age, it's more than likely that you will too.
Among adults, more than 80% of cases occur in women, and it is attributed to changes in hormones during periods, pregnancy and the chances are increased if the woman suffers from polycystic ovary syndrome. Other triggers that contribute to a flare-up in the disease include cosmetic products, certain medications, wearing items that place pressure on the skin (headbands, backpacks etc) and smoking.
How to Prevent Acne
There are many different ways to help beat acne but if it is getting worse or becoming painful, then it's recommended that you visit your GP. However before you go rushing to your nearest dermatologist, here are a number of home based ways to help beat and prevent the disease.
Keep Your Face Clean
The first method that would suggest is to simply keep your face clean. This includes washing your face twice daily and using a mild facial cleanser with warm water twice a day. By doing this you should rid your skin of impurities, dead skin cells and the natural extra oil that your skin has produced during the day.
Use an Antimicrobial Pillow Case
Using products that are designed for skin conditions can give your skin the time and space to recover, as if you're prone to acne, any chemical, form of moisture or little bit of friction can cause your skin to break out. The Derma Therapy Antimicrobial Pillow Cases for Acne (Pair) are designed for users who are prone to acne, as they reduce friction, dampness and soreness. This means that you can sleep without fear of skin inflammation, while the loose fibres work to prevent irritation.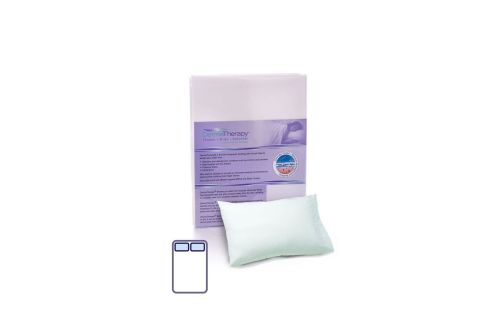 Derma Therapy Antimicrobial Pillow Cases for Acne
They can be used in unison with the Derma Therapy Antimicrobial Fitted Sheets that have the same effect of helping users who suffer from conditions such as eczema, psoriasis and atopic dermatitis. Both products cleverly feature a soil release finish that helps to remove oils, creams and other stains away from the skin.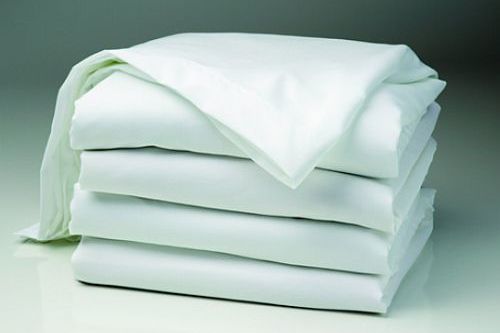 Derma Therapy Antimicrobial Fitted Sheets
Keep Your Hair Clean
Something that you might not associate with acne is your hair. However excess oils from your hair can travel to the skin and actually make your acne worse. If you regularly wash your hair, refrain from using products such as hair gel and hair spray on the face, then this can be highly beneficial to the skin.
Improve Your Diet
Doctors are still a little unsure of the links between foods and acne. However, they are becoming more certain that some foods may be a trigger in some patients. Foods with a high glycemic index (high in sugar and carbohydrates) could make the problem worse, which includes cookies, cakes and pies.
Avoid Picking at Them
Although it may be hard, a way to prevent the acne from becoming worse is to not pop them or pick at them. This only heightens the problem, causes the mark to stay longer, and can cause long-lasting scarring. If you think that you pick at acne while you are asleep, then an excellent choice is the DermaSilk Eye Mask that works to prevent the user from scratching irritable skin during use.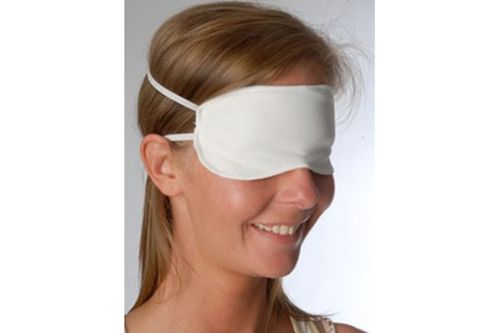 You can prevent yourself from scratching by using a DermaSilk Eye Mask
Any Other Ways?
There are a wide number of other ways in which people have beaten acne before, which ranges from limiting sunlight to considering laser therapy. The ways which have worked for sufferers in the past include:
Wear sunscreen when going outdoors
Avoid skincare products that contain oil
Refrain from excess exfoliation
Reduce stress levels through meditating, exercising, yoga and taking more baths
Use less make-up
Tough your face less
Don't Panic
Remember that no matter how bad your skin gets, for most people acne clears up after a while. If you are concerned then visit your GP or book an appointment with a dermatologist, who will be able to prescribe treatment that will help.
Do you have any questions or something to add? Share your thoughts below or find us on Facebook and Twitter!
Tags: Acne, Health and Care Expert Series, Healthy Skin
Shop Related Products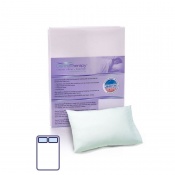 Advanced technology bedding with antimicrobial properties
Helps maintain a clean and fresh sleeping surface
Designed in pure white and standard UK sizes
Reduces friction, dampness and irritation
---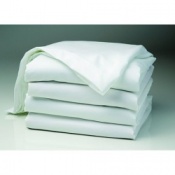 Advanced technology bedding with antimicrobial properties to maintain a clean and fresh sleeping surface.
---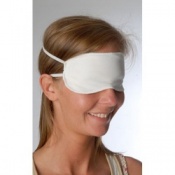 Medical grade silk fabric ;
Reduces itch & improves comfort;
Minimal stitching prevents irritation;
Part of an overall eczema treatment.