Cracked Heels: Treatment at Home
Monday, 24 June 2019 | Paul
Spending long hours standing up without having the time to treat your sore and painful feet in the evening can lead to various foot problems, with cracked heels being one of the most common ones. Cracked heels more often than not cause no pain or discomfort, but when the weather starts to get warm, wearing a favourite pair of sandals to let your feet breathe can feel divine.
Which is when dry, cracked skin on your heels can become a nuisance. To get rid of your little problem, follow our home treatment plan for battling cracked heels that won't require you to spend time and money at a salon.
What Causes Cracked Heels?
Before we dig deep into our favourite solutions for cracked heels, we first need to understand what causes cracked feet in the first place. Once we manage to pinpoint the cause, the right solution is at hand.
Regardless of how complex the problems might appear at first glance, there are really only three underlying causes for cracked heels. And we have just the right solution for each of them.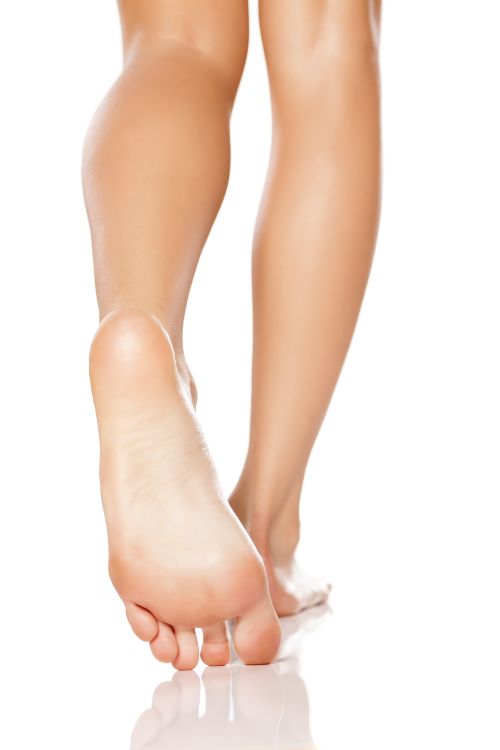 Problem: Dry Skin
The heel is designed to act as a shock absorber when the foot hits the floor. For that it's crucial that the skin is supple and able to move and stretch.
As soon as the skin on the heel becomes dry, or even thick, it becomes much less supple. When the heel strikes the ground, instead of cushioning the blow, the thick skin cracks and splits.
Solution: Moisturise
If you're suffering from dry skin on your feet, even if it's not cracked yet, it's important you act immediately. There are a broad range of moisturisers and heel balms available on the market, and the choice can be overwhelming. Here are our top recommendations.
O'Keeffe's Healthy Feet Foot Cream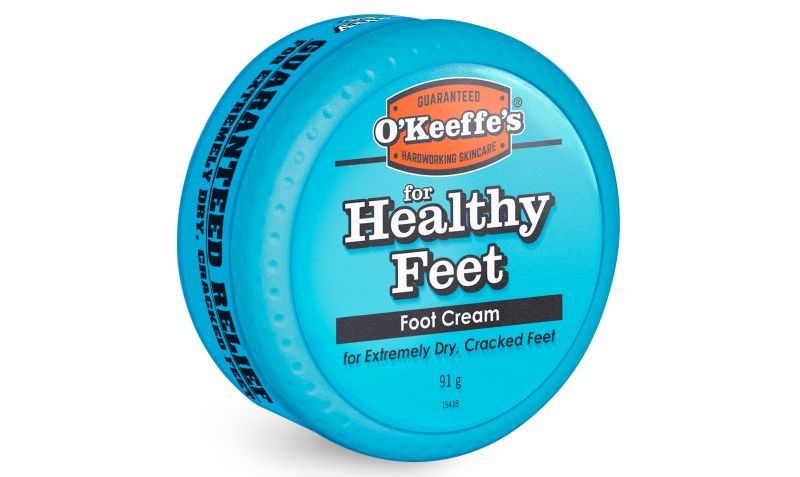 The O'Keeffe's Healthy Feet Foot Cream offers quick relief to anyone suffering from severely dry, cracked feet, but is especially ideal for those who have a job that requires them to stand most of their workday.
Compeed Foot Care Dry and Cracked Skin Cream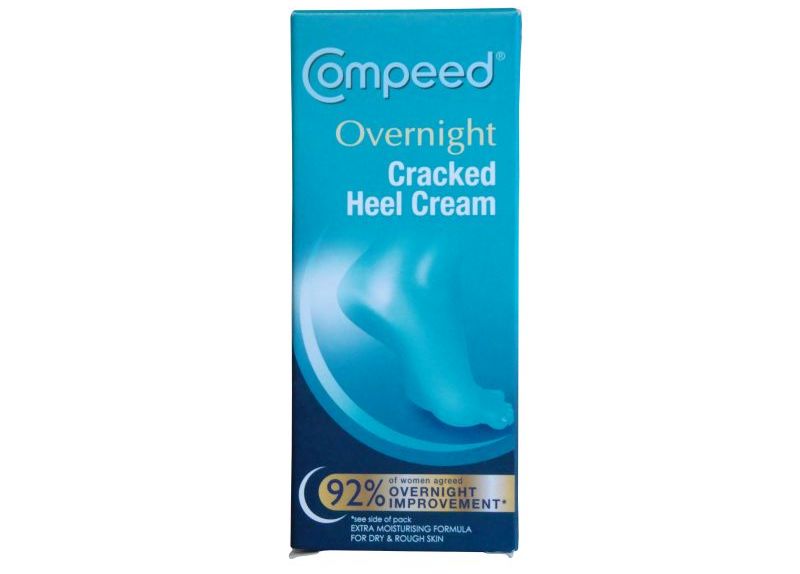 With its unique blend of Urea and Lactic Acid, Compeed's Overnight Cream is rapidly absorbed into your skin and has a non-greasy texture. It can fully repair even severe skin cracks within four weeks.
Silipos Gel Heel and Elbow Slip Over Sleeve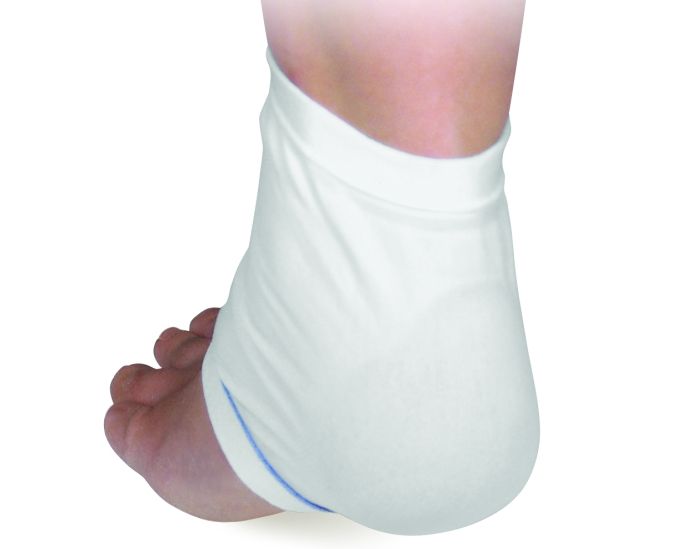 If you're suffering from deeply cracked heels, an over sleeve might be the best solution to your problem. The Silipos Over Sleeve protects the heel against impact, pressure and shear forces while simultaneously releasing moisture-rich mineral oil that gently hydrates, softens and conditions the skin without the use of additional creams or lotions.
Pro11 Moisturing Socks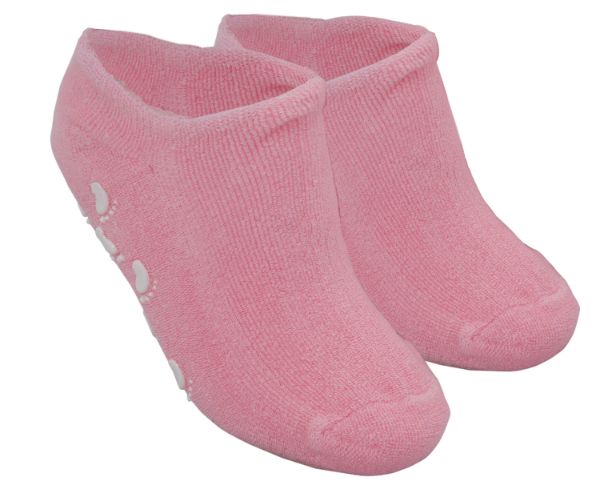 The Pro11 Moisturing Socks have been developed as a quick and easy solution for treating dry feet and cracked heels. They contain a vitamin-enriched gel lining that has been infused with essential oils to nourish and moisturise your feet from the minute you put them on.
Problem: Thickened Skin
The second most common reason for cracked heels is thickened skin, which usually occurs due to dry skin that hasn't been exfoliated properly. If you're suffering from severely cracked skin, it's best that you first heal the cracks by properly moisturising and protecting your heels. Once your heels begin to look healthier again, you can start to get rid of excess skin as well.
Solution: Soak and Exfoliate
The best way to get rid of thickened skin is to soak and exfoliate. For a relaxing foot soak, keep your feet in lukewarm, soapy water for up to 20 minutes, and then use a loofah, foot scrubber or a pumice stone to remove any hard, thick skin.
Coarse 150mm Double-Sided Rasp Foot File


This Double-Sided Rasp Foot File helps you improve your skin's appearance. With its abrasive sides, the file aids the removal of calluses, as well as hard or dry skin.
Problem: Unsupported Feet
When skin is physically unsupported and exposed to the elements, which is especially common in the summer, this increases the risk of dry and cracked heels.
Solution: Heel Cups
The best solution is to always wear shoes with a supportive sole and heel cup. But because we know that most eye-catching summer shoes don't come with an ergonomically designed heel cup, we strongly recommend investing in a high-quality pair of heel cups.
Footmedics Silicone Gel Heel Cups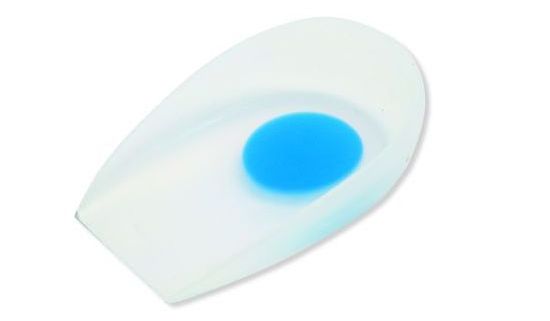 The Footmedics Silicone Gel Heel Cups are made with dual-density, medical-grade silicone gel that provides double cushioning, while their wrap-around design fully protects the entire heel. These heel cups are very low profile and will fit into most casual shoes.
Get Rid of Cracked Heels at Home
More often than not, cracked heels are caused by a combination of all the factors mentioned above. In a nutshell, this is our treatment plan for getting rid of cracked heels at home:
Moisturise. Skin cracks when it's dry, so the best way to prevent and treat cracked heels is to make sure they're always properly moisturised.
Remove hardened skin. Standing all day often causes the skin to harden, so if you spend most of your time on your feet, make sure to remove hardened skin at least once a week to prevent it from cracking.
Support your heels to prevent the problem from re-occurring. If you tend to wear shoes with poor heel support, invest in a pair of high-quality heel cups.
Protect your feet from the elements. If you're keen on wearing open shoes this summer, make sure to keep an eye on dry skin, and nip the problem of dry skin in the bud by using a good foot cream.
If you have any questions or anything to add, please let us know in the comments below. Alternatively, you can find us on Facebook and Twitter.
Tags: Dry Skin, Foot Care, Healthy Skin