Great Gifts for Christmas 2018: Lockabox Classic Lockable Storage Box
Wednesday, 4 October 2017 | Paul
We all sometimes struggle with finding a Christmas present for friends or family that is useful, affordable and memorable. That's why we at Health and Care are assembling a series of blogs on our recommended Great Gifts for Christmas this year. One of our favourites is the Lockabox Classic Lockable Storage Box, a practical yet fun product that would make a great gift for almost anyone. Read on to find out why we've locked in the Lockabox as a stand-out product amongst the thousands of items available at Health and Care.
Great for Students
Though the Lockabox has a multitude of uses, it was originally developed in response to an age old problem: the stealing of food in student kitchens! Completely food safe, the Lockabox fits neatly into a refrigerator and keeps your food stored safely behind a combination lock, ending all disputes! If a student friend or family member comes home halfway through term with tales of kitchen drama, there'll be no better way to warm their heart than to present them with a pristine Lockabox to keep wandering hands away from their jealously-guarded grub!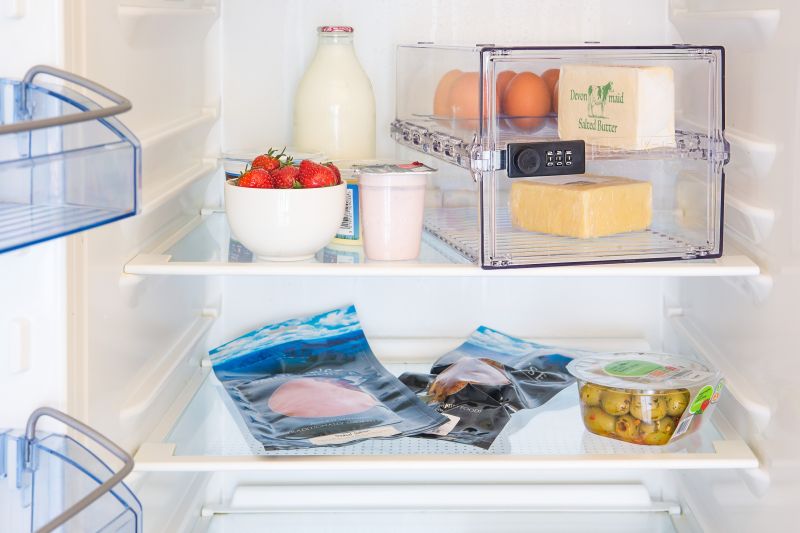 Great for the Elderly
If you have an elderly friend or loved one, Christmas can be an especially poignant time of year: a time to reconnect, share memories and make sure everything is OK. Although Christmas should be a time of enjoyment, their safety will often be at the forefront of your mind, particularly if they suffer from degenerative diseases such as Alzheimer's or dementia, and this is not necessarily a bad thing. If you'd like to offer a gift which will help both to keep your loved one safe and to improve their daily life, the Lockabox can help. Its secure combination lock is perfect for keeping sensitive medical items or equipment inaccessible to dementia sufferers, preventing them from consuming an incorrect dose with potentially dire results.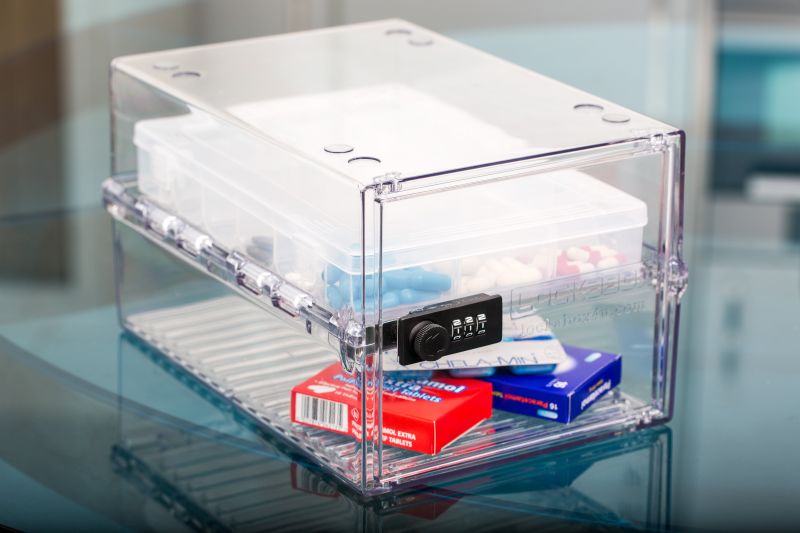 Great for Arts and Crafts
If you know someone who is really in to their arts and crafts, the Lockabox could be a wonderful present for them! With use of the Lockabox Shelf Pack, the Lockabox can become compartmentalised storage for an array of craft items: clearly visible with a transparent Lockabox for easy access, or hidden with the black or white opaque finish as desired. If they're really artistic, they could even end up making their Lockabox part of their Christmas decorations for next year!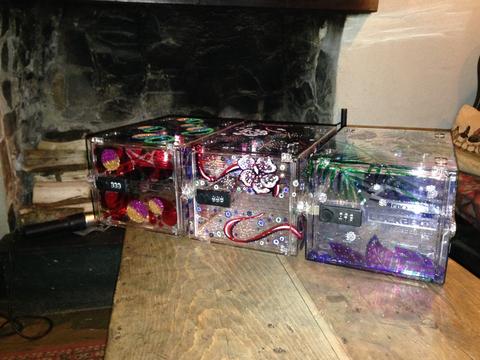 Great for Everyone
As well as the specific applications listed above, the Lockabox is simple, affordable and effective as a general purpose storage box. Ideal as a way of storing personal effects and valuable items without the need to purchase an expensive safe or strongbox, the Lockabox is made from premium polycarbonate plastic to ensure integrity: this is the same material used in riot shields, modern automobile windscreens and personal protective equipment (PPE).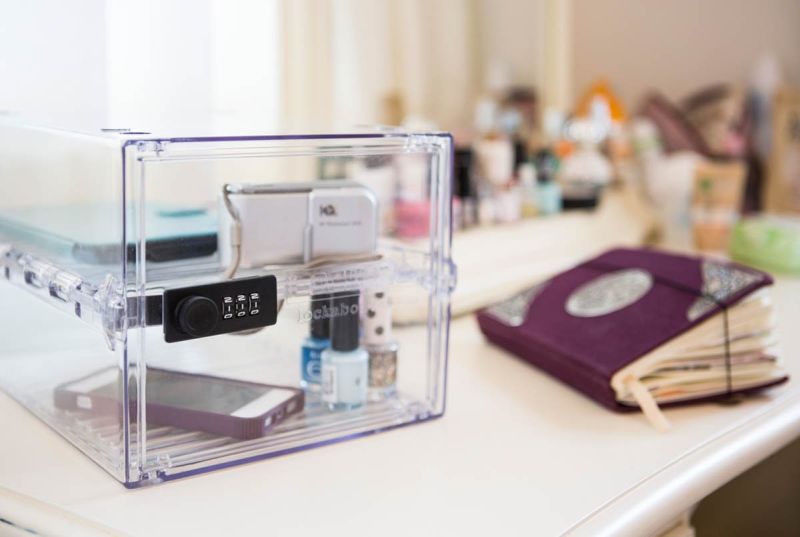 Too Cramped?
The Lockabox may be small (8 can fit into a standard fridge), but it is capacious. If you're worried about the Lockabox not being big enough for your needs, please see the short video to find out just how much the Lockabox can really contain!
Made in Britain
If you're interested in supporting British manufacturing, you'll be pleased to hear that the Lockabox was designed and developed in Britain and carries the official Made in Britain marque. By purchasing the Lockabox for someone, you can provide them with a gift that is genuinely valuable and useful at the same time as supporting British industry and innovation.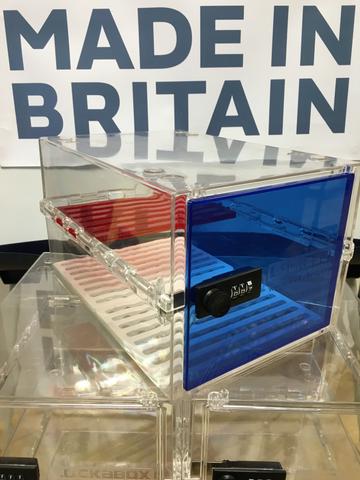 A Great Gift
Endlessly useful, secure, lightweight and simple to use, the Lockabox would make a great gift for just about anyone this Christmas. If you won't take our word for it, why not take a peek at the genuine customer reviews featured on our product page?
Click here to buy the Lockabox Classic Lockable Storage Box for just £29.95 with free UK delivery on all orders!
Has the Lockabox helped you? Tell us more below in the comments, or get in touch via Twitter or Facebook!