Great Gifts for Christmas 2018: Height-Adjustable Mini Folding Cartoon Cats Derby Handle Walking Stick
Thursday, 19 October 2017 | Amy
Around Christmas time, the shops are filled with cute little gift ideas that would be perfect for your loved ones. However, with so many of these novelty presents ending up in the bottom of cupboards or the backs of drawers as early as Boxing Day, it would make more sense to find something that is both adorable to unwrap and practical to use all year round.
Although it may at first seem like a challenge to find something that both aesthetically pleases and meets a wider need, but with the Height-Adjustable Mini Folding Cartoon Cats Derby Handle Walking Stick such a combination can be provided. Whether you're shopping for somebody who is hard to buy for or are in need of a gift for that crazy cat lover, the Cartoon Cats Walking Stick will go down a treat - not just on Christmas morning, but all year round too!
Who Can Use the Cartoon Cats Walking Stick?
The myth that walking sticks are just for elderly relatives and loved ones needs to be dispelled; a walking stick can be required for a wide range of reasons, such as reduced independence, a continual condition affecting mobility, or even just as a little extra stability if certain weather conditions or times of the year make it harder to get around.
The Cartoon Cats Walking Stick is a perfect gift choice for anybody who would benefit from mobility support, whether intermittently or on an ongoing basis. It will particularly appeal to anybody with a fun or quirky personality, as well as crazy cat lovers and feline fiends alike.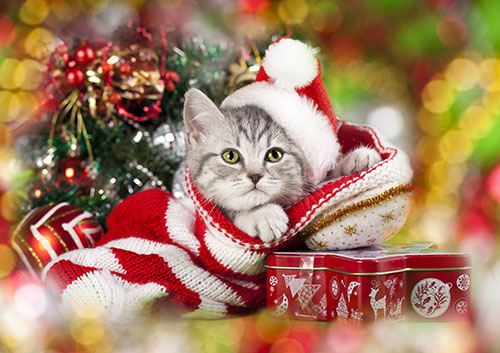 Cats and Christmas - a purrfect combination!
No Need for Accurate Measurements
One of the most irritating aspects of gift buying is ensuring that you have the right size. So many gift ideas are available in a range of sizes or styles, but this doesn't need to be a problem with the Cartoon Cats Walking Stick.
The stick can be adjusted in height from 33" to 36". This ensures that it can cater to the individual requirements of the user. With the simple push of a button then locking the new height into place, the walking stick can be adjusted on Christmas morning in a matter of seconds.
Cartoon Cats: Not Just for Christmas!
Many gifts bought around Christmas time, whether novel or beneficial, can often end up being specific to the wintry season. Even that perfect pair of gloves and that luxurious scarf that were greatly admired when unwrapped will only be useful for a short space of time. The Cartoon Cats Walking Stick, however, is great all year round!
The aluminium shaft will stand up in all weather, while the mint green colour backing the cartoon kitties lends itself well to both snowy and sunny conditions. With a rubber ferrule at the base of the shaft, it will provide safety of use whatever the weather.
Moggy Can Still Go to the Vets
Cat owners will know how difficult it can be to trudge to the vets with a mewling kitten inside a pet carrier. Couple in the need to carry a walking stick, and the task becomes impossible. However, this problem can be solved with the use of the Mini Folding Cartoon Cats Walking Stick.
The stick can be folded down into five sections, which will make it ideal for slipping inside a handbag (though it's probably worth avoiding adding it into the cat carrier with the kitty, as they're not likely to appreciate sharing their space!). Whether you need both hands free to carry your darling feline or to manage your shopping, the foldable walking stick will leave your hands free without the need to leave your stick behind.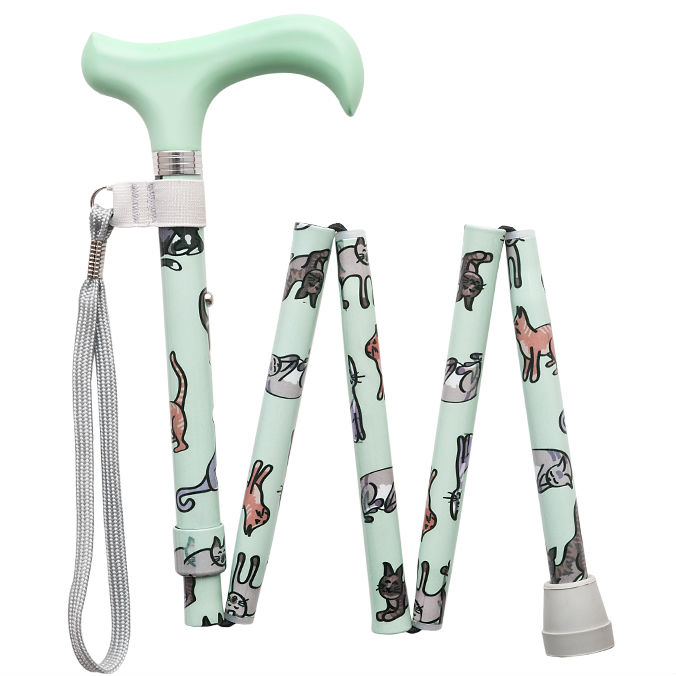 Key Features of the Cartoon Cats Walking Stick
The Mini Folding Cartoon Cats Walking Stick includes the following features:
Derby handle for comfortable use
Rubber ferrule to improve safety
Height adjustable from 33" to 36" for ease of use
Lightweight aluminium shaft is not too cumbersome
Wrist cord included to slip the stick over the wrist
Adorable cartoon cats design for a fun and quirky design
To purchase the Height-Adjustable Mini Folding Cartoon Cats Derby Handle Walking Stick and to find out even more about the product, you can visit the product page here.
Do you know somebody who would adore the Cartoon Cats Walking Stick? Let us know in the comments, or find us on Twitter and Facebook!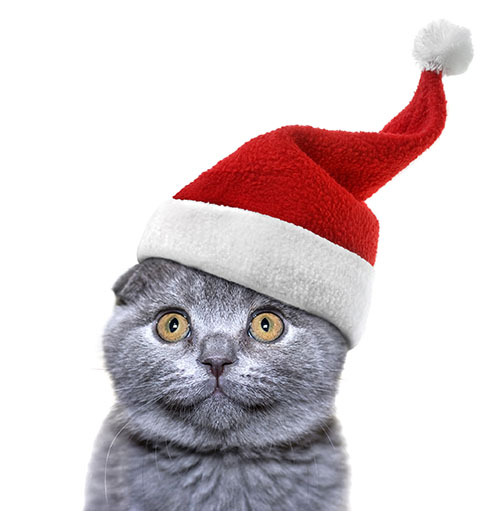 Shop Related Products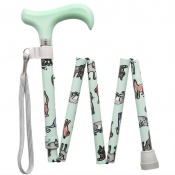 Sturdy yet lightweight aluminium stick with a stylish pattern
Compact design folds into five sections to fit into a handbag
Wooden Derby handle and adjustable height improve comfort
Wrist cord included to reduce the risk of dropping the stick