Great Gifts 2018: Miiego AL3+ FREEDOM Wireless Headphones
Tuesday, 10 October 2017
We all have people in our lives who are passionate about fitness. Sometimes, they're a loved one that's committed to making new resolutions, with a determination to exercise more and stay at it. Other times, they're the kind of people that never stop competing, with a multitude of sports to their name and a gruelling fitness schedule that demands adherence. Often, though, the people in our lives are less committed to fitness, and might require a bit of a boost of confidence or interest to get going. That's where our pick for one of the best gifts of 2018 comes in: The Miiego AL3+ FREEDOM Wireless Headphones.
Great Gift for Fitness Enthusiasts: Miiego AL3+ FREEDOM Wireless Headphones
Those who are passionate about fitness will often already have a car-full of workout gear to help give them that extra edge, so it can be daunting to try to figure out what they don't have. At that point, the best options are to get something uncommon (which can often be a gimmick) or to go for the best of the best. The Miiego AL3+ FREEDOM Wireless Headphones represent, in our opinions, the best workout headphones around. Here, we'll lay out the three factors that put these exercise-savvy headphones head and shoulders above the competition.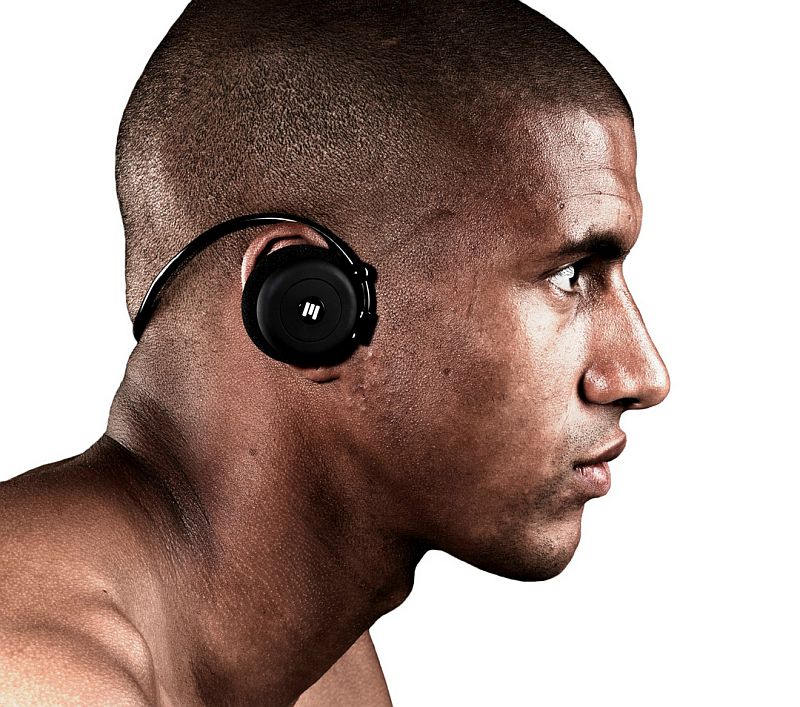 Great fit of the Miiego Al3+ FREEDOM Wireless Headphones
1) Stay Put While You Move
Anyone who works out with music will tell you the number one thing they're looking for is a pair of headphones that is comfortable and won't move around during their exercise routine. Having great quality sound doesn't really matter if the headphones slip around your ears, throwing off the key locations and angle the sound comes from during your workout. If headphones slip, it takes focus off of the workout, and provides the frustration of constantly having to reposition them on the ears, which can really hurt one's focus and motivation.
The Miiego AL3+ FREEDOM Wireless Headphones are primarily designed to solve this problem, and we can say from experience that they truly have. Unlike typical earbuds or other common headphones, these wireless wonders feature an ultra-secure neckband that is designed to stay in place, no matter what you do. The headband is flexible and lightweight, making it extremely comfortable to wear for long periods. With these headphones, your giftee will be able to forget about uncomfortable or loose headphones and focus on their workout with no distractions but the pump-up tunes in their ears.
Bottom line: Stay put in your ears, comfortable and flexible.

Miiego AL3+ FREEDOM Wireless Headphones being put to the test
2) Crystal Clear Sound and Calls
Having your headphones stay on your ears isn't much good if the sound they're producing is rubbish. The Miiego AL3+ Headphones have this covered as well, with impressive and consistent crystal clear sound quality. The range of sound is impressive, with deep bass lows and clear treble highs, making for a music experience that's as good as any headphones you've heard before.
As an added bonus, since nobody wants to have to stop their run or workout halfway through to deal with a call, these headphones feature built-in on ear controls that let you take and reject calls without missing a beat. These controls also let you skip songs, fast forward and modify the volume with ease. These controls make taking calls on the go a pleasure, putting the wearer in control of every aspect of their listening experience without any reason to stop what they're doing.
Bottom line: Great sound quality, easily take crystal-clear calls.
3) Durable, Reliable and Long-Lasting
Any pair of headphones that will be used for workouts and exercise need to be tough and long-lasting, which is the third factor the audio experts at Miiego took into consideration. The flexibility of these headphones allows them to be extremely durable, and they'll stand up to pretty much anything a workout can throw at them. They are specially nano-sealed at all points, making them highly resistant to both sweat and rain, so the wearer can use them in any conditions and during any intensity of exercise. Resistant to both hot and cold climates, these headphones can go just about anywhere.
While the main downfall of most wireless headphones is their less-than-stellar battery life, the Miiego AL3+ FREEDOM Wireless Headphones really excel in this area. They stand out from the crowd with a guarantee of at least 11 hours of playing time after every full charge, more than enough for even the most committed athlete. They do this with their improved and optimised battery, outperforming all other sports headphones we've tried. No matter how far you go, or how hard you train, these headphones will be there to spur you on every step of the way.
Bottom line: Highly water-resistant, guaranteed 11 hours of music per charge.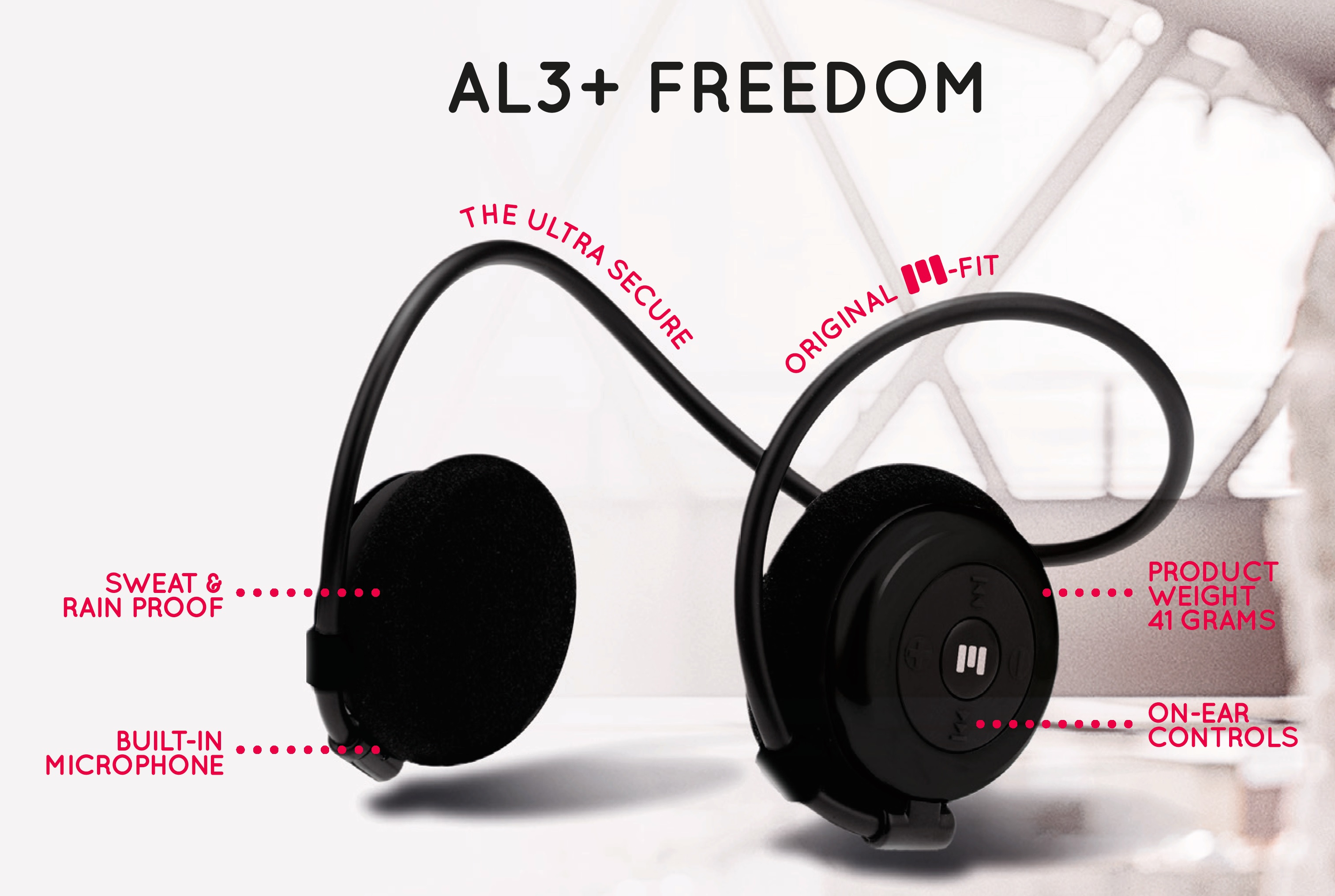 Intuitive design of the Miiego Al3+ FREEDOM Wireless Headphones
Pick Up Your Pair Today
We feel that at this point, we've made ourselves clear on why these are the best exercise headphones this holiday season. If you agree, why not pick up your pair today? At Health and Care, we provide these headphones at competitive prices with FREE UK delivery on all orders. They are available in their standard version, and also a woman's model designed for smaller female heads.
Do you have any questions about the Miiego AL3+ FREEDOM Wireless Headphones, or something to add? Share your thoughts below or find us on Facebook and Twitter!