Getting to Grips with the Gripeeze Grip Gloves
Friday, 15 March 2019 | Paul
Whether from injury or from a physical/neurological condition in the hands, if you suffer from a weak or painful grip a Gripeeze Glove could be key to maintaining or regaining your independence. Gripeeze offer a huge variety of gloves to suit your hands and lifestyle, but that variety can also lead to intimidating choices, so at Health and Care we've put together an easy overview of this innovative collection of grip gloves.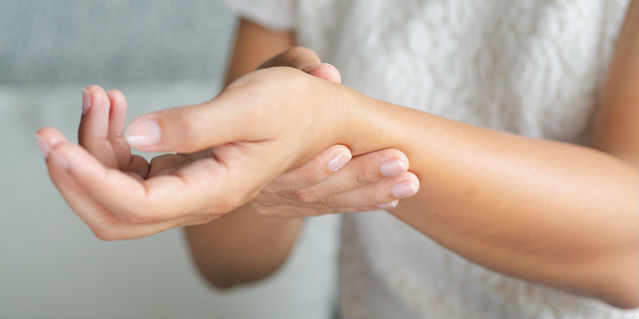 How Do the Gripeeze Gloves Work?
To take the strain off the muscles and tendons in your hand and wrist, Gripeeze's strapping technology binds from your wrist, around your clenched fist, to the back of your hand. By relieving pressure on the hand, the gloves do the work of gripping for you, strengthening your hold and reducing the risk of further injury. When not in use, the strap can be easily held out the way by the wrap away system.

Gripeeze Gloves provide exceptional support for:
Arthritis
Osteoarthritis
Carpal Tunnel Syndrome
Tendonitis
Tenosynovitis
Sports Injuries
Strokes
Which Gripeeze Glove Is the Most Economical?
Most Gripeeze Gloves are similarly priced (junior or synthetic leather variants represent small discounts), but the Gripeeze Elastic Tube Grip is an explicitly more affordable alternative to their standard gloves.
Gripeeze Elastic Tube Grip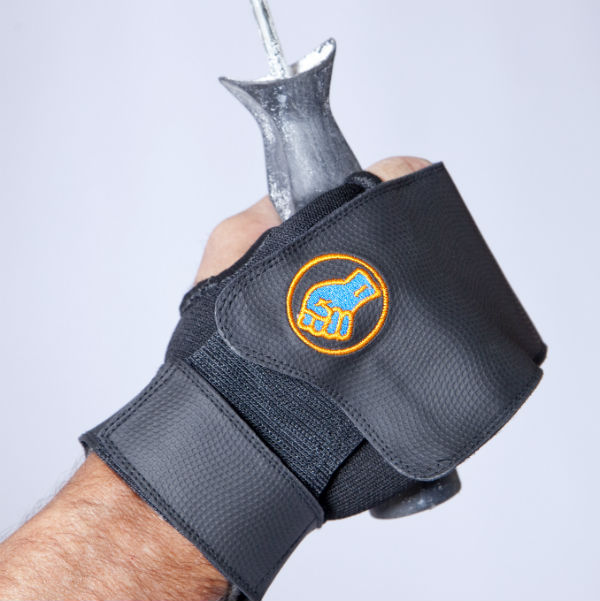 The Elastic Tube Grip builds on the compression offered by conventional tube supports with Gripeeze strapping technology to hold a clenched fist firm. This strengthens your grip while relieving pressure from muscles and tendons in the hands and wrist. The elastic tube stretches to provide comfortable compression for a range of hand sizes, making it a perfect device for physical therapists as well as those with weakened grips.
Are Any of These Gloves Appropriate for Trade Use?
Gripeeze gloves don't just facilitate hobbies and leisure, if you work with your hands they could offer valuable support in your rehabilitation back to work. Gripeeze offer several gloves explicitly for manual labour tasks of different types.
Gripeeze Multifunctional Grip Gloves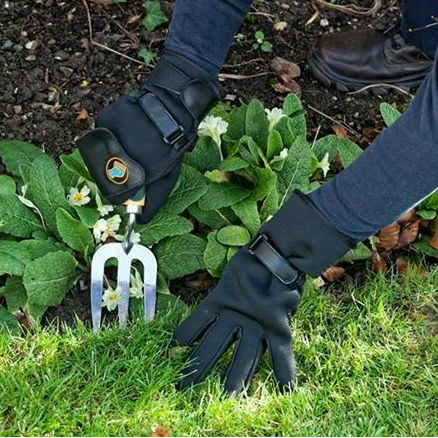 The Gripeeze Multifunctional Grip Gloves are versatile and durable grip gloves ideal for any lighter gardening or craft work. These neoprene gloves are robust and breathable, so perfect for less physically intensive outdoor tasks. The glove's strap combines with finger grips to ensure your hold stays firm on simple tools like trowels, hedge clippers or screwdrivers. Since they are machine washable there is no reason to worry about these gloves becoming dirty. Sold as a pair with a strap on the left or right hand, these are the ideal gloves for both hobbyists and professionals who need extra support or rehabilitation for their grip.
Gripeeze DIY and Garden Glove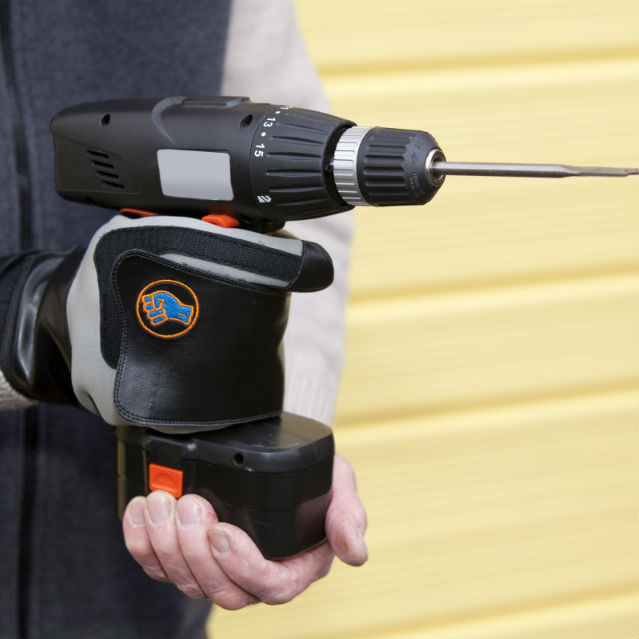 The Gripeeze DIY and Garden Glove is the most heavy duty grip glove they offer. With full wrist support and rubber tipped fingers this is the best glove for use with heavier equipment like shovels, saws and electronic tools. The glove is both triple cotton lined and fleece lined to allow comfort even at the coldest times of year. Sold individually, this robust work glove with grip support is ideal for both amateur and professional labouring tasks.
Are Gripeeze Gloves Suitable for Rehabilitation?
Resting your hand after a sporting injury can be a frustrating task, not only because you can no longer participate in sports and hobbies, but also because not doing so can also result in a general loss of fitness. By hugely reducing the strain on your hands and fingers Gripeeze gloves can form a key part of rehabilitation.
Gripeeze Fingerless Sports Grip Glove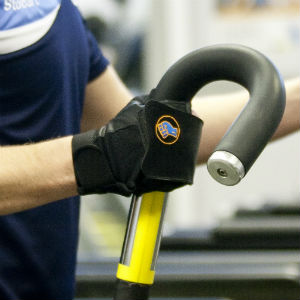 The Fingerless Sports Glove is ideal for rehabilitation after a sporting injury or strengthening the grip of those with medical conditions affecting their hands. Its fingerless design works twofold: it offers you maximum flexibility while playing sports and helps to minimize sweating during exercise. Even if the gloves do become dirty after use, they can be easily thrown in the washing machine with the rest of your kit. As part of a broader recovery, this single glove is the perfect way to get back in the gym, the court, or on the pitch.
Which Other Gloves are Developed for Sports and Hobbies?
The Fingerless Sports Grip Glove is a good general glove for the physically active, but Gripeeze also offer more bespoke gloves for specific sports and hobbies:
Gripeeze Fishing Grip Gloves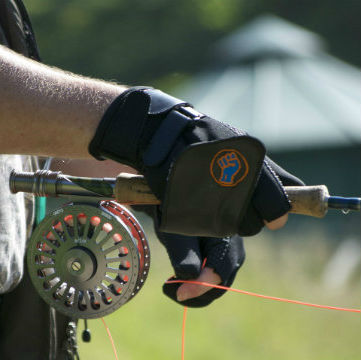 Using Gripeeze's innovative strapping technology, the Fishing Grip Gloves allow you to hold the rod firmly for hours on end pain free. They feature fingerless index fingers for extra control and feel of the line, and are waterproof to keep your hands dry all day. They feature grips which do not only stay firm when wet but become more effective. Sold as a pair with a strap on the left or right hand, they are the perfect way to overcome weak grip and regain your independence.
Grip-Par Golf Gloves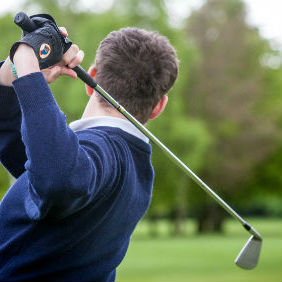 Under the moniker Grip-Par, Gripeeze offer a variety of strapped golf gloves suitable for both rehabilitation and training. Recognised by the Professional Golfers Association (PGA), by fixing the hands grip on the golf club to a specific form without strain, these gloves have innovated both rehabilitation and teaching on the golf-course. They are available for Men, Women and Children, and as cheaper synthetic leather alternatives.
What If I Have Trouble Wearing a Conventional Glove?
Suffers of more severe hand conditions like Rheumatoid Arthritis or Tetraplegia might have trouble wearing a conventional glove due to either joint vulnerability or deformation. Luckily, Gripeeze also produce a more limited selection of mittens to accommodate such hands.
Gripeeze Fingerless Grip Mitten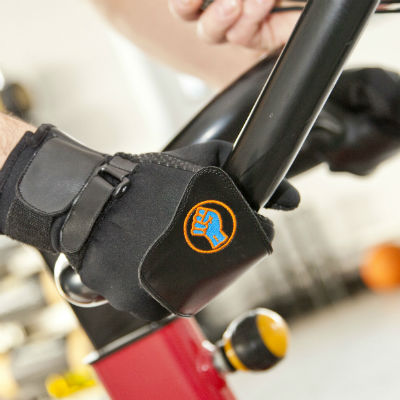 The Fingerless Grip Mitten is the ideal solution for anyone who might struggle with Gripeeze gloves. The fingerless design offers you the freedom necessary to make use of the glove without the discomfort or difficulty of wearing a glove on a vulnerable or deformed hand. At the same time, this grip mitten offers the same grip support as Gripeeze's more conventional gloves, and is a brilliantly versatile option for household tasks, gardening, exercise and much more.
Grip-Par Golf Mitten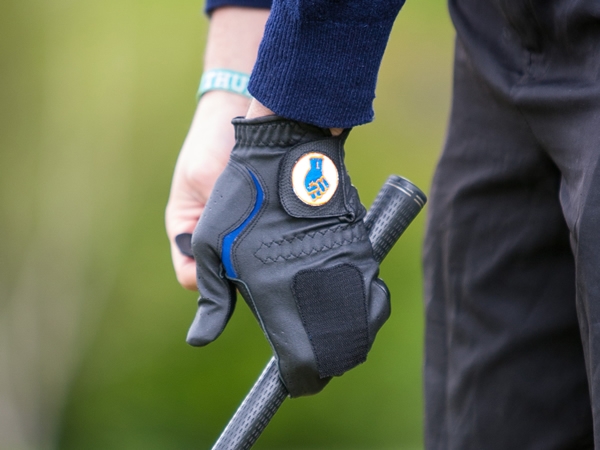 Developed specifically for golfing and recognised by the PGA, the Grip-Par Golf Mitten is a great tool not only for rehabilitation but also for improving or maintaining your long and short game. The mitten is accommodating to hands which find it difficult or painful to wear a conventional glove, while the strap is designed to enabled the learning and maintenance of excellent form, even for those who suffer from a weak grip. Like Grip-Par Golf Gloves, this mitten is sold individually.
A Helping Hand
Getting a grip on your hand problems is easier said than done, but Gripeeze's Grip Gloves are an excellent way to stay active and begin rehabilitation.
Do you have any questions about our Gripeeze Grip Gloves? Please don't hesitate to let us know in the comments, or find us on Facebook and Twitter.
Tags: Aids for Daily Living, Arthritis, Brand Focus, Hand and Wrist Pain, Rehabilitation