How to Protect Your Knees at Work 2022
Friday, 29 April 2022 | Sam
The knee joint is one of the most important joints in the body and for many people, their jobs can require them to spend long hours on their knees. Unfortunately, this can cause serious long-term damage – In the UK alone, there are over 100,000 knee replacements annually. The good news is that there are ways to protect your knees while at work.
Who Can Benefit from Knee Protection?
Workers that spend long hours kneeling on hard, uncomfortable or uneven surfaces are at particularly high risk. The truth is that most people, whether playing sports, recovering from an injury or settling into old age, could benefit from using some form of knee padding or knee support. This guide will focus specifically on protection for workers, however other guides can be found in our Knowledge Centre.
What Will This Guide Cover?
To best help you understand which knee pad will work for you, we have selected what are, in our opinion, the best knee supports out there for the various dangers your joint can face in the workplace.
Best Knee Pad for Long Hours Kneeling
Our Winner: Redbacks Cushioning Knee Pad Inserts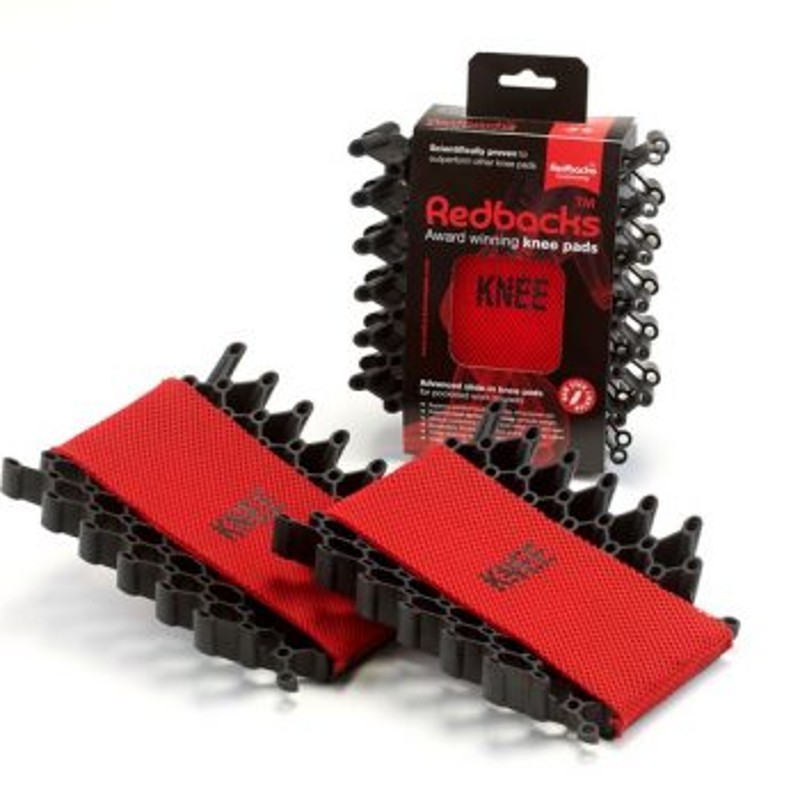 Why We Love It...
✔ Distributes weight with its unique geometric design
✔ Does not lose its shape or durability with use like foam pads do
✔ Scientifically proven to reduce short- and long-term knee joint damage
✔ Easily machine washable without compromising integrity
Our Verdict: Redbacks Cushioning Knee Pad Inserts uses leaf-spring technology, embedded within their bespoke honeycomb matrix, going beyond anything offered by their competitors. Designed for all-day all-purpose use, with 100% recovery of their original shape. These knee pads could justify a hefty price tag, but the cherry on top is that they're affordable too. These really are the knee pad inserts for the everyday worker.
Best Kneeling Mat for Gardening and DIY
Our Winner: Redbacks Cushioning Kneeling Mat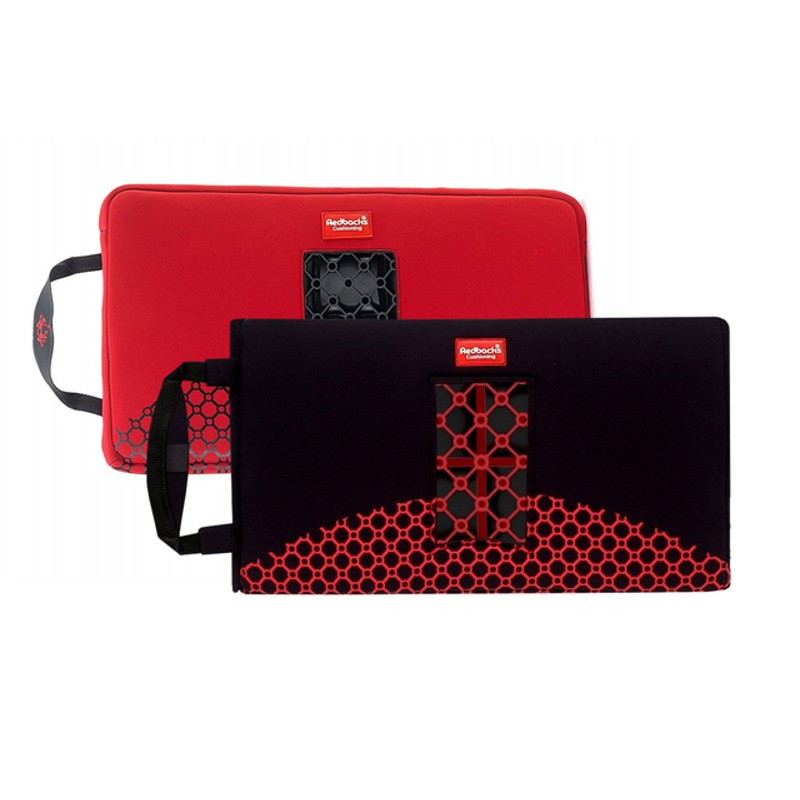 Why We Love It...
✔ Contains 28 multidirectional leaf springs for unmatched support
✔ An alternative to knee pads that does not require pocketed trousers
✔ Based on Redbacks' award-winning weight distribution technology
✔ Easily portable with a handle and zipped cover for extra comfort
Our Verdict: While we love Redbacks Knee Pad Inserts, we understand not everyone has access to pocketed work trousers. Whether for DIY at home, gardening or working in shorts, this Redbacks Cushioning Kneeling Mat means your knees can still receive the exceptional protection that Redbacks patented technology provides. This mat is lightweight, so you can be sure your knees will be protected wherever your next job is.
Best Knee Support for Working with Arthritis
Our Winner: Actimove Arthritis Care Compression Knee Support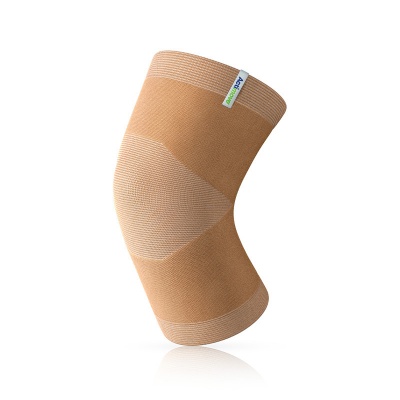 Why We Love It...
✔ Designed to combat pain associated with arthritis
✔ Soothing heat retention thanks to unique ceramic fibres
✔ Light compression comfortably assists against swelling
✔ Built with irritation-free materials to be worn all day
Our Verdict: If you want to maintain your busy lifestyle but suffer from arthritis then Actimove have the solution for you. This Actimove Arthritis Care Compression Knee Support was made with the symptoms of arthritis in mind, providing both compression and heat retention which combine to improve mobility and blood flow while soothing pain. The brace is light and breathable, to be worn for hours without discomfort, chafing or irritation.
Best Knee Pad for Working with a Knee Injury
Our Winner: LP Padded Knee Guard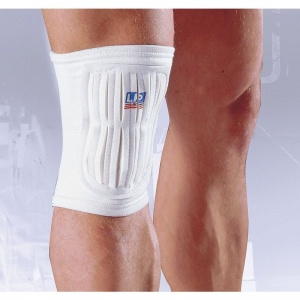 Why We Love It...
✔ Features padding as well as compression to prevent further injury
✔ Supplies pressure around the knee for firm support
✔ Promotes circulation by warming the knee joint
✔ Stretchy and breathable material keeps the guard hygienic
Our Verdict: Most knee guards provide compression to minimise swelling and promote good circulation, the LP Padded Knee Guard has gone one step further by including padding for extra-protection. Working on your knees all day is likely to worsen any existing knee injuries you have and therefore it's important not just to have comfortable compression around the kneecap but further protection too.
Best Knee Sleeve for General Knee Care
Our Winner: Dura Soft Knee Sleeve Ice Pack Wrap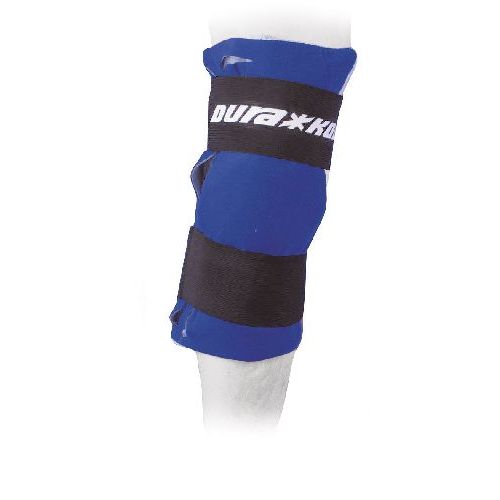 Why We Love It...
✔ Advanced ice pack usable for hot and cold therapy
✔ Designed for use by top athletes, promotes speedy recovery
✔ Two straps to easily wrap and secure knee sleeve in place
✔ Dual gel ice packs maintain flexibility, cooling around the knee
Our Verdict: After long hours under stress, your knee can benefit from treatment at home as well as while at work. The Dura Soft Knee Sleeve Ice Pack Wrap is not a rigid block of ice but two gel halves that work together to achieve maximum contact with your leg. Either freeze the bags or, alternatively, place them in hot (not boiling) water for 3-5 minutes and the packs can be used for hot therapy too.
Not Quite, But Knee-arly...
We're confident these options will be what you're looking for but if you haven't found anything that works for you, why don't you have a browse for yourself? We have plenty of knee support categories including:
Want to know more about knee pads and supports, or have something you'd like to share with us? Let us know in the comments below or, even better, get in touch via Facebook and Twitter.
Tags: Arthritis, General Health, Gardening, Knee Pain, Knee Braces