Best Products for Keeping Your New Year's Resolutions
1 Comment
Friday, 17 December 2021 |
Tenzin
It's that time again when we look forward to the new year by making goals for a healthier and happier life, one where we can seamlessly juggle the art of work-life balance. The past couple of years have been a stark reminder that life is fleeting and unpredictable, but we've also seen that a positive mindset and a community-minded attitude can work wonders to overcome even the hardest of adversities.
However, you can't pour from an empty cup and that's why it's so important to ensure you focus on transforming your fitness regime and mental health first, in order to be the best version of you that can then look after your loved ones. So, to help you achieve a healthier body and richer mind, here are our Best Products for Keeping Your New Year's Resolutions.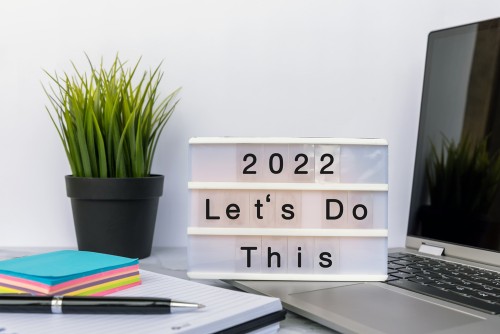 What Products Will This Guide Cover?
Sleep Better: Mediflow Water Base Orthopaedic Pillow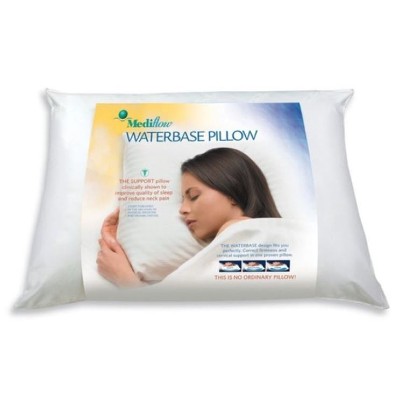 We all know a good night's sleep puts us in a better mood when we wake up the next morning more energised, yet many of us find ourselves staying up late scrolling on our phones or watching mindless shows. And it's not just the lack of sleep that affects our concentration and productivity, it's the quality of sleep that determines whether we jump out of bed ready to seize the day or roll out of bed with aches and pains.
Sleeping allows our body the time to rest, recover and rebuild - both physically and mentally. That's why pillows should be chosen carefully to suit your needs in order to get the most from your sleep. The Mediflow Water Base Orthopaedic Pillow has outperformed numerous other pillows in various clinical tests and is used by over two million people worldwide.
Key Features
Award winning water-based pillow to ensure peaceful night's sleep
Ideal for reducing neck and back pain to improve sleep quality
Easy to add water yourself to choose softness or firmness of pillow
Transition From Smoking to Vaping: OK Vape Electronic Cigarettes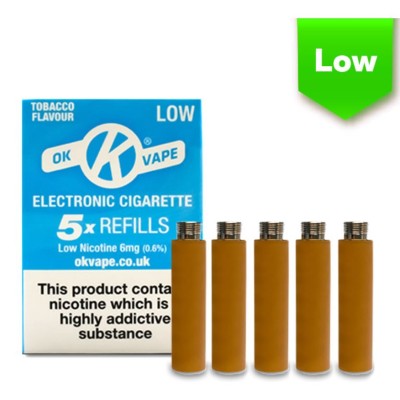 Are you a smoker who's tried to quit in the past and is now determined that 2022 is the year you'll definitely kick the nasty and expensive habit? Perhaps your doctor warned you about the risk of cardiovascular diseases, or you want to be able to taste and smell food properly, or maybe you want to be a positive role model for your children. There are countless health benefits of quitting smoking but the addictive nature of nicotine makes it hard.
However, don't despair because nothing worth achieving happens overnight, so our range of OK Vape Electronic Cigarettes and Refills will help you on your journey. A major UK clinical trial published in 2019 found that people who used e-cigarettes/vapes instead of nicotine patches or gums were more likely to succeed in quitting.
Key Features
Same size and shape as traditional cigarettes to ease the transition to quit smoking
Healthier than traditional cigarettes as they don't burn tobacco or produce carbonmonoxide
Cheaper than smoking and second-hand vapour is not as dangerous as second-hand smoke
Improve Your Flexibility: Sissel Non-Toxic Pilates and Yoga Mat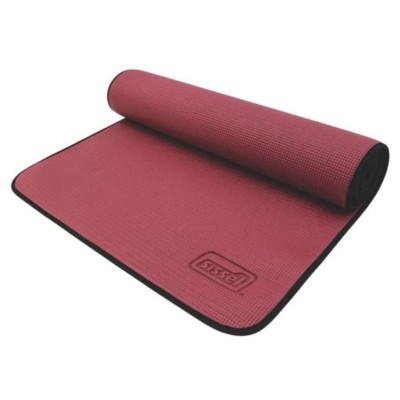 Have you decided to be a lean, mean flexible machine next year? If so, that is totally achievable, and the beauty of both yoga and Pilates is that you can start at any age in the comfort and safety of your own home. They can both help to improve your mental and physical health by developing strength, flexibility and endurance.
If you want to try out which practice suits you better or perhaps you might want to do both to gain the maximum benefits, then the Sissel Non-Toxic Pilates and Yoga Mat is the ideal tool to achieve your fitness goals.
Key Features
Lightweight and comfortable mat for both yoga and Pilates
Latex and phthalate free makes it suitable for those with sensitive skin and allergies
Easy to clean anti-slip surface provides safer and more hygienic base for workouts
Protect Your Joints: Actimove Everyday Supports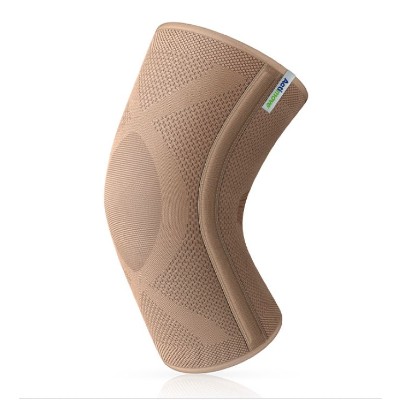 Sometimes we have the best intentions to get out and about to move more and be physically active but our bodies just can't keep up with us. However, that should't stop us from living a fulfilling life such as enjoying memorable walks with our loved ones, running outdoors to clear your mind, or working on your passion project in the shed or garden.
The Actimove Everyday Supports has a wide range of products that are inspired by physiotherapy to provide you support and pain relief in the affected areas to let you get on with daily life. You can choose from compression supports for your knee, ankle, wrist, elbow and back.
Key Features
Range of supports suitable for protection day-to-day
Allows you to enjoy your life without having to worry about joint pain
Comfortable and discreet supports can be worn under clothing
Be More Active: Pedag Viva Sport Insoles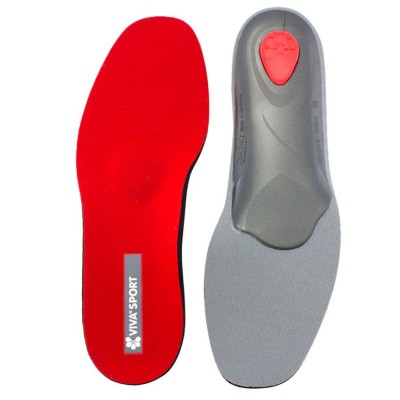 Most people's New Year's Resolutions include doing more sports but without the right gear, you could end up doing more damage than good if you're unlucky. One of the most important equipment for doing sports is wearing the appropriate shoes but as everyone's feet are different, you might find that some don't provide the comfort and support needed to perform at your best.
That's where shoe insoles like the Pedag Viva Sport Insoles are invaluable in ensuring they mould perfectly to your foot shape for a personalised fit. If you have flat feet or suffer from plantar fasciitis, then you'll certainly feel the benefits of using a shoe insole that is anatomically designed for enhanced comfort and support.
Key Features
Suitable for most sports shoes including trainers, football shoes and tennis shoes
Ideal for providing arch support for those with flat feet and plantar fasciitis
Features a metatarsal pad that helps prevent ball of foot pain
Find Your Zen: Yoga-Mad Round Patterned Zafu Meditation Cushion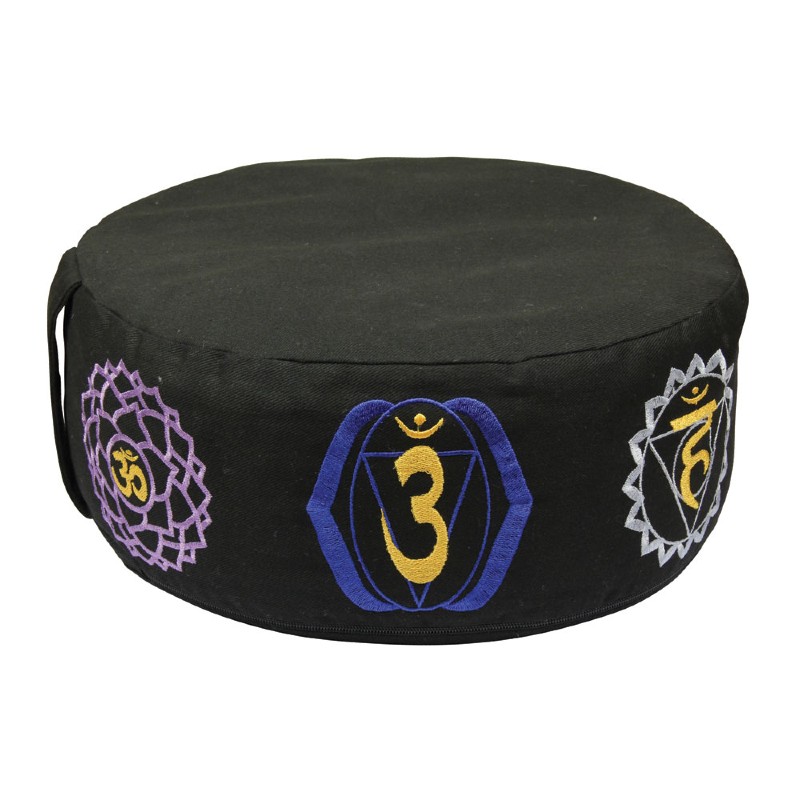 Nobody knows what the future holds and this uncertainty can cause stress and anxiety in a lot of people. Practising meditation has been popular for decades now but it is proving to be increasingly helpful these days to give us a bit of much-needed calm and remind us to be present in a given moment. We need to train our monkey minds to be still rather than be distracted by situations that are often out of our control.
The wonderful thing about meditation is that you can practise it anywhere and at any time, for a few minutes or as long as you're able to. Like most practices, you'll achieve maximum benefits when you use the right props and the Yoga-Mad Round Patterned Zafu Meditation Cushion is one of our favourites. It features a beautiful design of the seven chakras and it's filled with 100% eco-friendly buckwheat that conforms to your body shape for ultimate comfort and stability.
Key Features
Ideal for meditation to help straighten the spine and pull back shoulders
Eco-friendly buckwheat filling can be removed or topped up as desired
Looks great as a decorative cushion when not in use
Run Outdoors: Ultimate Performance Ultimate Runner's Gloves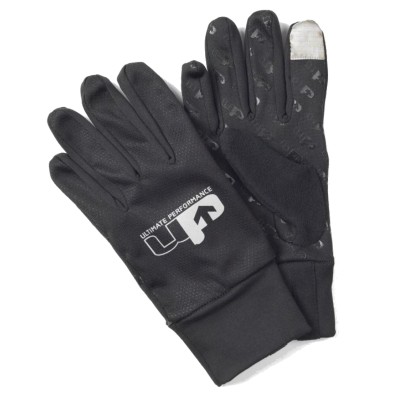 There's nothing quite like the buzz you get from running outdoors to give you a boost both physically and mentally. Perhaps you were a slave to the tread before and forced to pound the streets and parks in lockdown, only to discover a new-found passion that's not only cost-effective but more beneficial health-wise. That's because when we run outside, we have the freedom to choose our route, take in beautiful scenery, work more muscles on different terrains to burn more calories, and get a dose of vitamin D.
However, if you live in the UK or elsewhere with colder climate, it's no fun running with freezing hands. That's why we love the Ultimate Performance Ultimate Runner's Gloves as it allows you to enjoy your sports whatever the weather thanks to its insulating and moisture-wicking properties.
Key Features
Windblocking fabric provides insulation and reduces sweat build-up
Touch-pad sensitive index finger allows phone use for music, calls or photos
Made with anti-bacterial fibres to help block odours
Ring in the New Year with a Can-Do Attitude!
We hope that our recommendations here will help you maintain your New Year's resolutions but the most important thing to remember is that you need to have a positive mindset. Even if you were unable to achieve some goals in the past, doesn't mean you can't master any new skills and reach new milestones in 2022.
We have every faith in you and will be your biggest cheerleaders so if at any time you have any questions about any of the products or need a motivational boost, do not hesitate to contact us.
We want to accompany you on your journey and would love to see your progress so go ahead and share photos or comments on Facebook and Twitter so we can celebrate your achievements with you!
Tags: Exercise, Fitness, Sports Equipment, Back Pain