Best Posture Correctors for Work 2022
Sunday, 19 December 2021 | Eugene
Back pain is a growing problem for millions in modern workplaces, and it's not hard to see why. Our jobs are increasingly desk-based, leading to long hours of the day where we're slumped and slouched over our keyboards – wreaking havoc on our spines. This working position affects us all around the clock, as our bodies quickly develop bad posture habits, leading to a cycle of bad posture, back pain and bad habits.
What Can I Do About Poor Posture?
While there are plenty of popular approaches to improving your posture (stretches, standing desks, etc.), many of these aren't exactly practical for every worker, and you can't be expected to think about your posture all day long. Luckily, you don't have to, as there are effective posture-correcting products available that can help you to bust your bad habits and improve your posture for good, all without causing a disruption to your daily routine.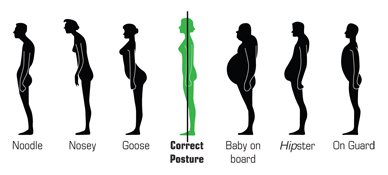 What Are Posture Correctors?
While the terms 'posture corrector', 'posture brace' and 'posture support' can be used to refer to a number of different products, we're focusing on what we see as the most effective type. Our posture correctors work to subtly press your shoulders back and keep your spine straight, helping to reinforce good posture and create the muscle memory that will help you to reinforce good posture habits. By wearing your posture corrector for a short period each day, you can get rid of your bad posture habits for good.
Why Is It Important to Have Good Posture?
While most of us know that good posture is important, it's worth mentioning that it can help you avoid back pain, neck pain and shoulder pain. The natural 'S-curve' of the spine is important to everything from the way we feel to the way we move, and helps to distribute weight evenly on your body, preventing injury and making walking and moving around more comfortable. If that's not enough to motivate you to correct your posture, a healthy spinal position also aids the function of your respiratory, circulatory, digestive and respiratory systems.
Best Posture Correctors for Work
To help you get the best value for money, we've had our product experts select their very favourite posture correctors available. We're confident these posture correctors will be perfect to help you correct your posture at work, helping you battle back pain and poor posture like never before.
Best Posture Correcting Shirt for Under Clothes
Body Partner Spine Align Posture T-Shirt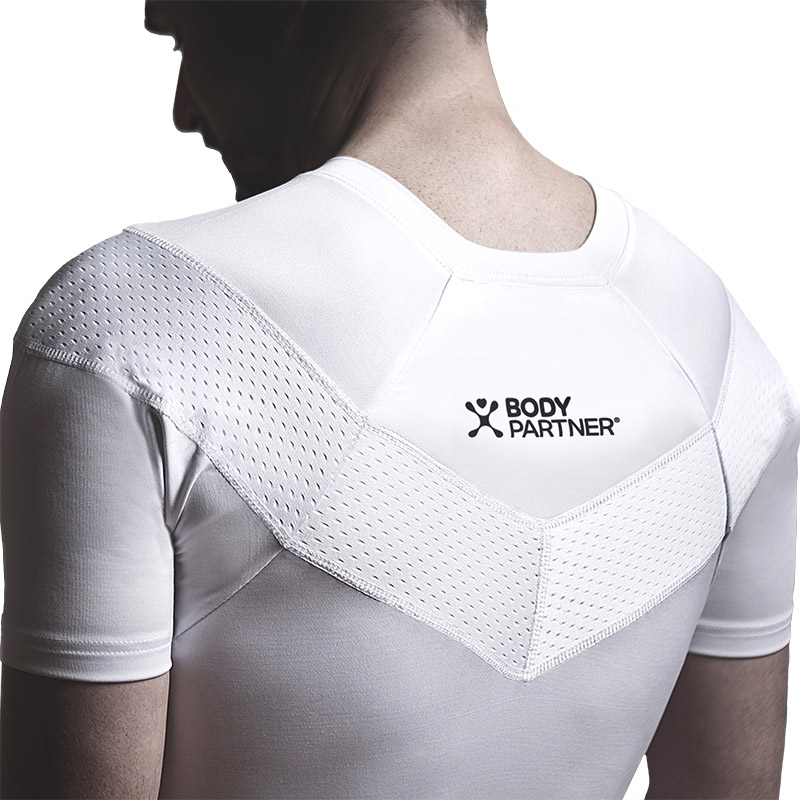 Many posture correctors and posture braces need to be worn over your clothes and can look a bit awkward, which is why we love the discreet Body Partner Spine Align Posture T-Shirt. Its tight-fitting design makes it perfect for use as an undershirt, allowing it to correct your posture as you work. Its restrictive band places subtle pressure on your shoulders to help you maintain proper posture, and is proven to improve posture and spinal health with consistent wear.
Key Feature: Discreetly corrects posture when worn as an undershirt
Best Posture Correcting Brace for Over Clothes
Posture Medic Posture Brace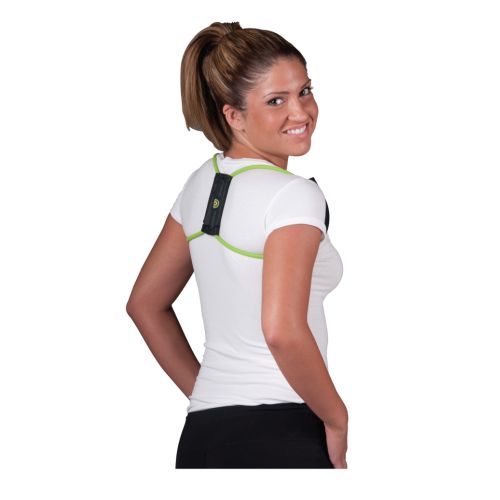 While a posture t-shirt is a great choice for correcting posture discreetly, the Posture Medic Posture Brace can function as a complete spinal-strengthening solution. Worn for just 30 minutes each day, the Posture Medic will push your shoulders back and maintaining a proper spinal position, and will help you develop healthy postural habits over time. As an added benefit, the Posture Medic can be used for a range of stretches that can help strengthen your entire upper body for a complete posture-boosting routine.
Key Feature: Helps to correct your posture with just 30 minutes of wear each day

Correct Your Posture for Good!
The best thing about using one of these posture correctors is that they won't just support your posture and spine while you wear them; they'll help you develop the right habits to correct your posture for good! While they're most effective when coupled with exercise, a reduction of time spent sitting and spinal-health-boosting stretches, these posture supports will have you well on your way to a healthier back right away! If you'd like to see all the products available to improve your posture and reduce back pain at Health and Care, feel free to browse our selections of Posture Products and Back Pain Solutions.
Tags: Aids for Daily Living, Back Pain, General Health, Neck Pain, Shoulder Pain