3 Top Fall-Prevention Strategies for Around the Home
Friday, 17 June 2022 | Rob
Juggling the stresses of everyday life while taking care of an elderly or at-risk relative is a struggle that very few can manage. It takes a considerable amount of time, effort and care to make sure they are always kept safe and comfortable, and the worry that something terrible may happen when you have to leave never lets up. But luckily, there are simple ways to minimise risk, and many attainable home solutions that are designed to improve the quality of life for both you and your loved one.
Here at Health and Care, we're committed to helping those most in need live happy, healthy lifestyles, so we came up with a guide outlining 3 Top Fall-Prevention Strategies for Around the Home, and curated some of our best domestic care products to help you put each strategy into practice.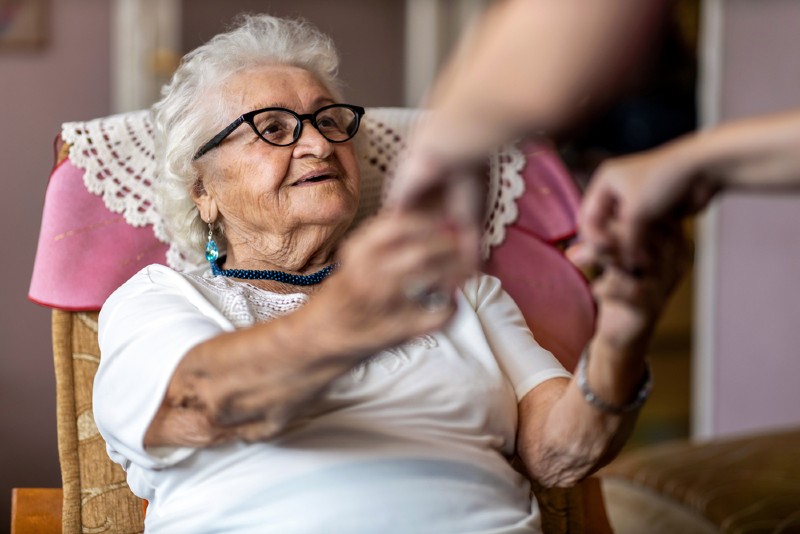 What Will This Guide Cover?
This guide will take you through three achievable strategies to help you keep a loved one safe at home when you're not around. The topics this guide will over include:
Strategy One: Fall-Proofing Your Home
Making sure that as many rooms, hallways and stairs as possible are easy to access is the first step to ensuring the safety of your loved one. People often think this means buying expensive, irremovable rail systems that take ages to install around the house, but this certainly doesn't have to be the case. There are many alternative methods of support that are lower cost, easier to implement and more adaptable to living needs, just like these products listed below.
Support and Stability in the Bathroom
The Etac Edge Shower Stool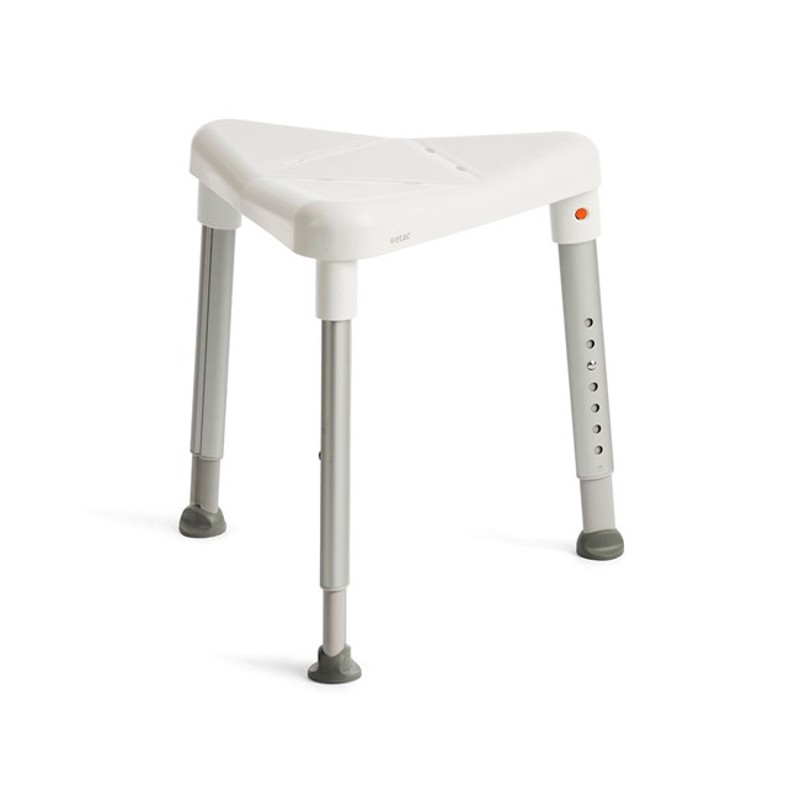 Bathing and washing becomes extremely dangerous for people prone to falls and accidents, but the Etac Edge Shower Stool helps them shower safely and independently.
Why We Love It…
✔ Triangular design fits perfectly in shower corners
✔ Angled legs and non-slip ferrules ensures user safety
✔ Height adjustable to accommodate most users
Perfect for…
✔ Independent showering or bathing
✔ Easier carer-assisted washing
The Days EasyBar Suction Grab Rail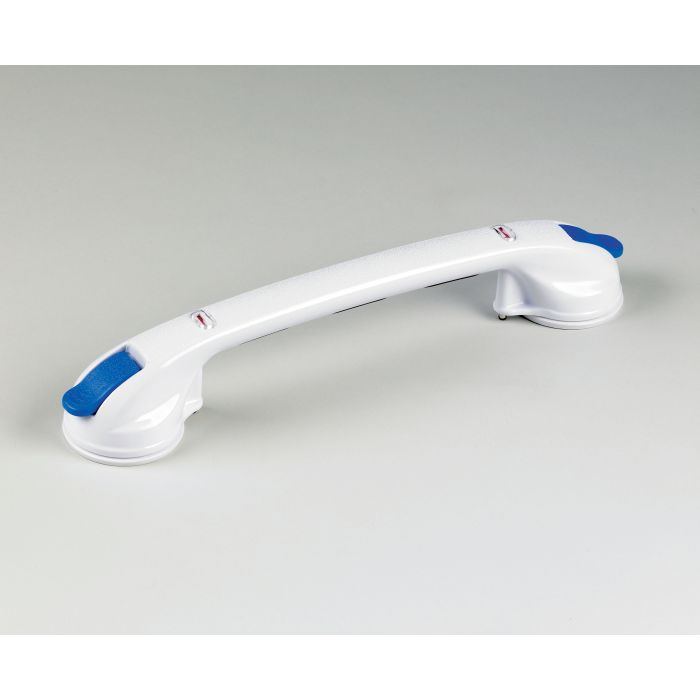 Slippery bathroom conditions are a recipe for disaster, but the Days EasyBar Suction Grab Rail offers a low-cost solution that will help put your mind at ease.
Why We Love It…
✔ Reliable suction guarantees safety and support
✔ Safety lock indicators for fool-proof operation
✔ Quick and easy to use with a simple tool-less setup
Perfect for…
✔ Everyday use in bathrooms
✔ Using at home or when travelling
Portable Stability Anywhere You Go
The Saljol Page Indoor Rollator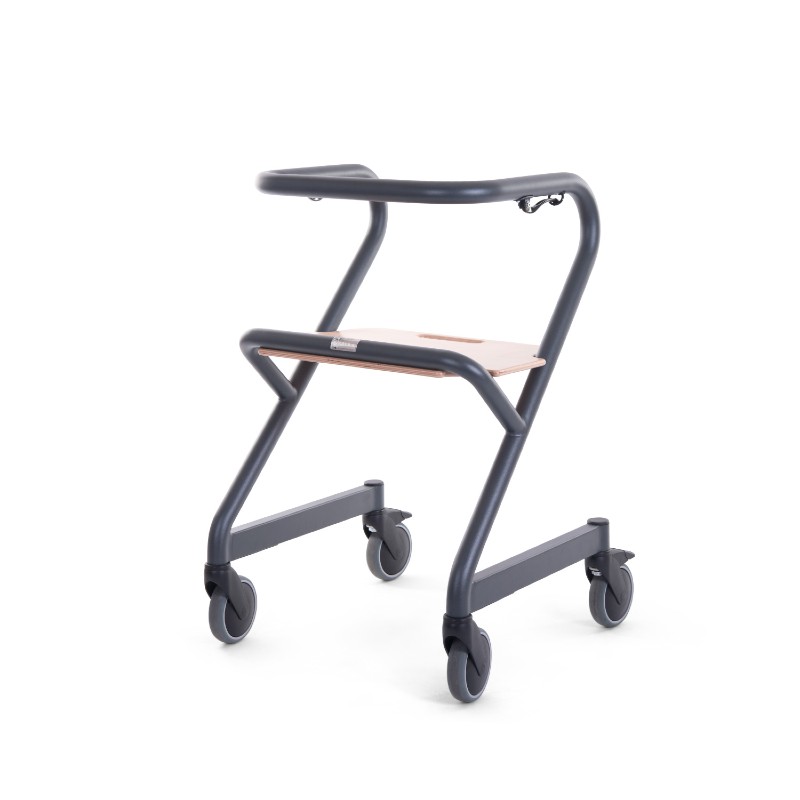 The Saljol Page Indoor Rollator is by far our best indoor rollator, with an ultra-strong frame and narrow design that makes it perfect for the home.
Why We Love It…
✔ Full rotating axel for easy indoor navigation
✔ Sturdy z-shaped frame that can't be toppled
✔ Adaptable beech wood serving tray
Perfect for…
✔ Walking from room to room with full support
✔ Stability in the kitchen or dining table
Strategy Two: Staying Updated and Alert
It's impossible to stay with your at-risk father, mother or spouse every moment of the day, and there will times when you may need to leave them unattended. Although this can be daunting, taking precautionary measures that keep you regularly updated on their movements, or alert you in the event of an emergency, make all the difference. Take a look at two of our best care alarm systems down below.
Instant Alerts Whenever Falls Occur
The Carephone DECT Pendant Fall Detection Sensor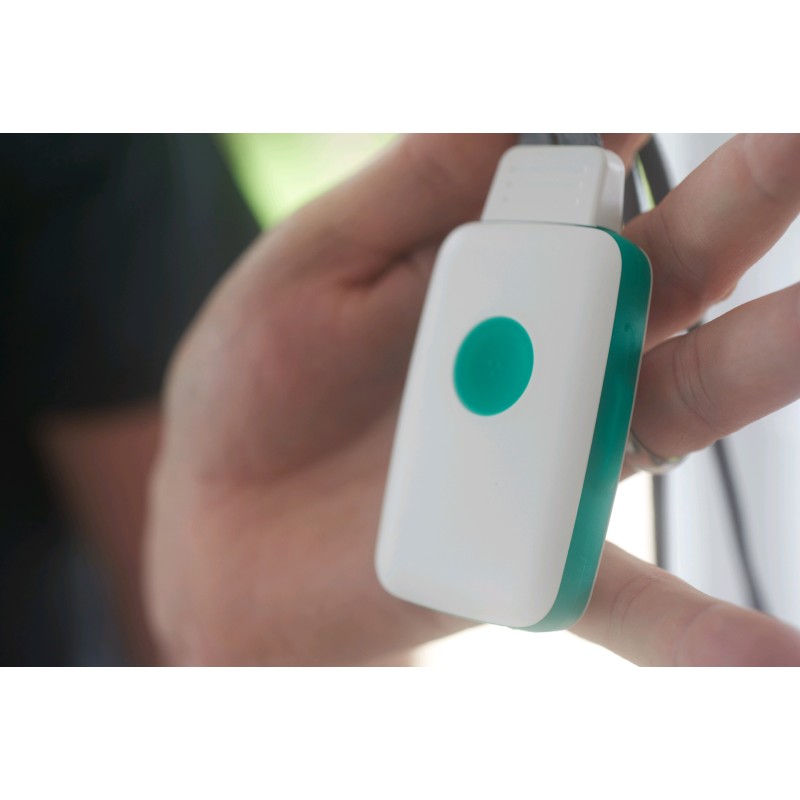 The Carephone Fall Detection Sensor detects falls with a 96% rate of accuracy, then immediately precedes to alert three emergency contacts on a cycle until help arrives. Features two way audio to keep you in clear and constant communication with the faller.
Why We Love It…
✔ Able to detect falls with a 96% accuracy rate
✔ Two-way audio allows communication between patient and carer
✔ Cycles through three emergency contacts and a help centre
Perfect for…
✔ Elderly people or others prone to falling
✔ Hospitals and care home facilities
Keep Track of Their Whereabouts
The Medpage Patient Bed and Chair Falls Monitoring Alarm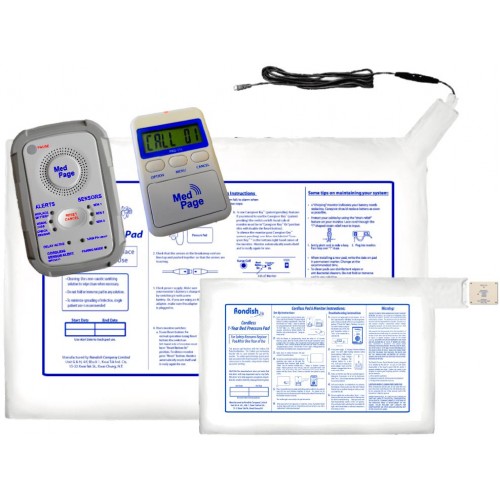 People who suffer from dementia are prone to get up and wander by themselves, putting themselves at greater risk of falling. The Medpage Falls Monitoring Alarm updates you the instant your patient falls or gets out of bed, keeping you in control of any situation.
Why We Love It…
✔ Instant notification the moment a patient leaves their chair or bed
✔ Provides you with two alarm matts; one for a chair and one for a bed
✔ Audio and vibration alerts ensure you won't miss the alarm
Perfect for…
✔ Keeping track of patient whereabouts
✔ Care homes or private use
Strategy Three: Personal Protective Gear
No matter what preventative measures you take, the risk of falls cannot be entirely set to zero, and some are regrettably unavoidable. In these cases, protective equipment is essential to ensure as safe a landing as possible for your patient or relative, with head protection being especially crucial, as a serious head collision is potentially fatal. Take a look at our best protective gear, designed to cushion falls and protect soft heads in the event of inevitable falls.
Safe, Reliable Head Protection
The Head Protex Soft Shell Epilepsy Helmet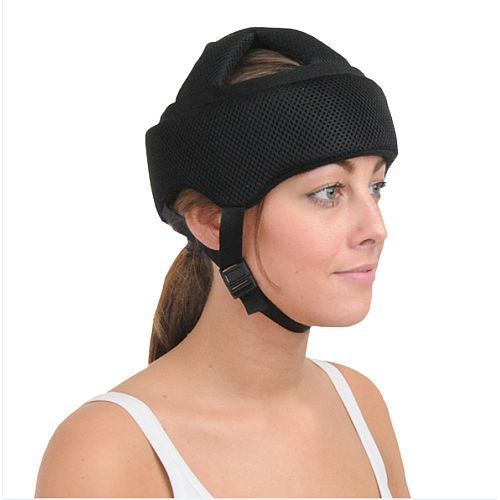 The head is the most important and most delicate part of the body, so it cannot be stressed enough how important head protection is for fall-prone individuals. The Head Protex Helmet provides reliable protection in lightweight form, making it comfortable and easy to wear.
Why We Love It…
✔ Special foam padding is both protective and comfy
✔ Lightweight nature makes it easier for the patient to wear
✔ Adjustable chin strap improves comfort and fit
Perfect for…
✔ People of all ages who are prone to falls
✔ Sufferers of epilepsy, seizures, fainting and more
Discreet and Comfy Hip Protection
The Safehip AirX Hip Protector Underwear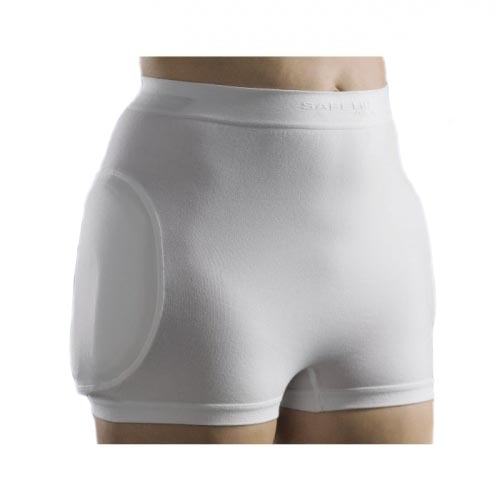 The hip is another area that is particularly vulnerable for older, infirm people. With a discreet design, the Safehip AirX Underwear provides imperceptible hip protection that softens blows and impacts.
Why We Love It…
✔ Built-in hip padding for a smoother landing
✔ Comfortable and breathable with a discreet design
✔ Proven to reduce hip fractures by 64%
Perfect for…
✔ Staying protected at all times
✔ Elderly people with brittle bones
Extra Safety Tips
Combining the strategies listed above with some of our extra safety and guidance tips, you can significantly reduce the risk and and danger of falls in your home!
Keep the House Tidy: When every room is filled with clutter, it makes it harder for people with poor mobility to get around safely. Remove all obstacles such as clothes, toys or magazines, especially in hallways or near staircases.
Ensure Sufficient Lighting: Not to state the obvious, but it's much easier to move when you can see where you're going. Make sure that hallways and staircases are always well lighted, with good natural lighting or brighter light bulbs if need be.
Ditch Loose Clothing: Although they are more comfortable, loose or baggy clothes present a potential hazard that makes falls more likely. We recommend wearing well-fitting clothes that won't bunch or trail across the ground.
Avoid Using Stairs: Stairs are an enormous risk for people with limited mobility, not just because they're harder to climb, but because the potential harm of a fall is much greater. Try to limit trips upstairs as much as possible by making sure the ground floor provides all the necessities.
Wear Grippy Footwear: Many people frown about wearing shoes indoors, but the extra grip could make a real difference when navigating the home. Find a pair of comfortable shoes or slippers with good grip to keep mum or dad safely on their feet. Alternatively, our low-cost Medline Double Tread Slipper Socks provide that homely sock comfort with ultra-strong, double tread grip to guarantee safety.
Minimise Risk for Total Peace of Mind
When used in combination, all our safety tips, tricks and solutions will work to minimise the risk of serious injury or fatality for a loved one at home. We hope this strategy guide has given you the tools and knowledge you need to make your home as safe and accessible as possible.
Have any extra fall protection tips for people to use? Let us know in the comments below, or get in touch via Facebook and Twitter.