Gardening with Arthritis
Wednesday, 14 August 2019 | Paul
For those of us with green fingers, being diagnosed with arthritis can seem disastrous, but there is no reason for it to keep you out of the garden or off of the allotment. As long as you are careful to avoid injury or excessive work, Gardening with Arthritis can remain the highlight of your spare moments.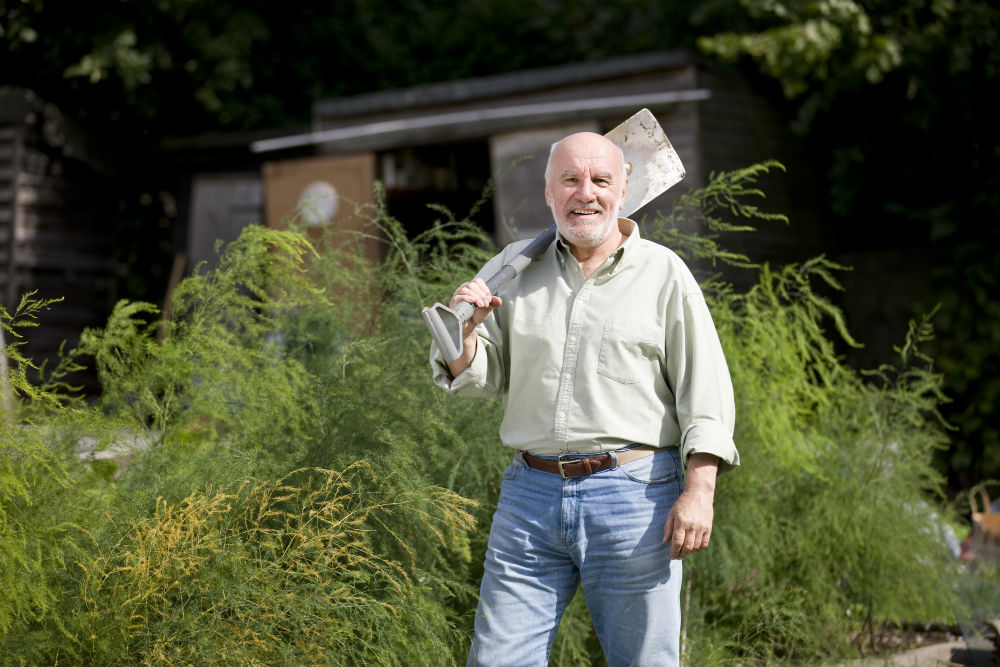 Be Flexible in Your Routine
It's important not to become too stuck in old routines developed before your arthritis. You may find things which were once easier become more difficult, but as long as you remain flexible and mindful of these changes there is no reason you cannot stay just as active as ever. You may want to introduce small routine changes such as doing less work more often or avoid heavy duty tasks outright, to see what is most comfortable for your body.
Don't Bend Unless You Have To
If you have arthritis in your knees or ankles, bending down is likely to only aggravate your symptoms. If your knees are acting up try focusing on work you can do at table level – such as potting – or other tasks which can be carried out when standing, such as watering or pruning/ trimming body height plants.
Consider Special Tools
There are plenty of special gardening tools which have been designed to save you from excessive strain or even having to bend down when working in your garden. The Easi-Grip Gardening Tools are a particularly helpful example, and feature extra long, interchangeable handles which present you with a choice of grip methods.
Easi-Grip Garden Fork with Soft Handle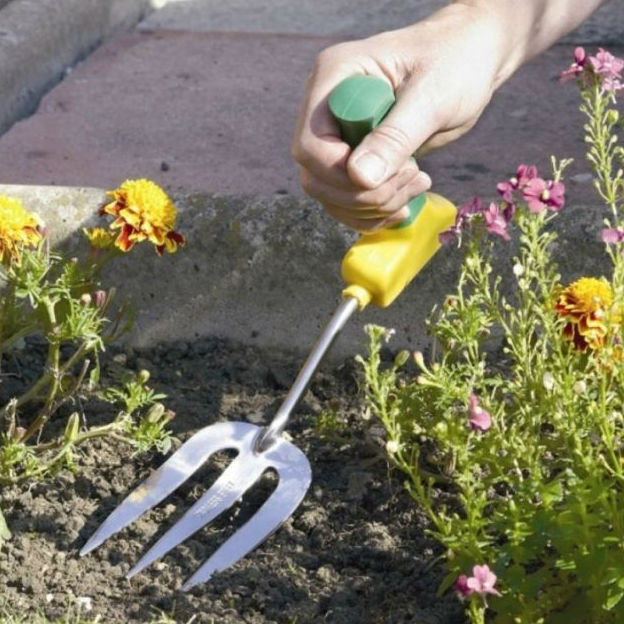 With a special handle to reduce strain on the wrist, the Easi-Grip Garden Fork with Soft Handle is the perfect tool for anyone with arthritis in their hand or wrist, but who still wants to get up close to the ground when gardening. There is an optional additional arm cuff (compatible with all Easi-Grip tools) which extends the wrist support even further, for the safest and most comfortable gardening experience.
Easi-Grip Long Reach Garden Trowel with Soft Handle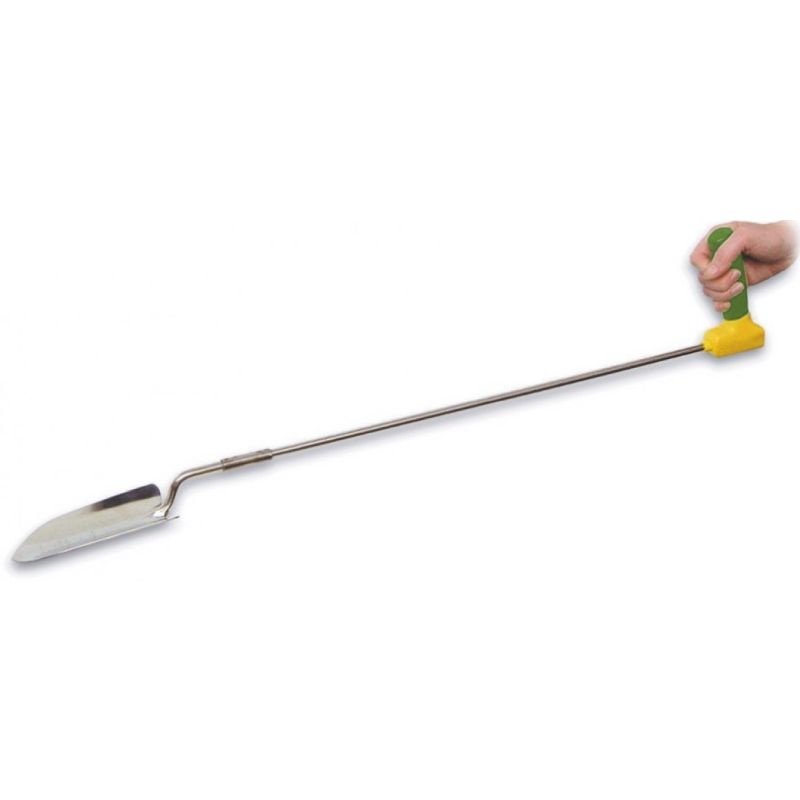 The Easi-Grip Long Reach Garden Trowel with Soft Handle features an extra long handle so you don't have to kneel or bend down to reach the ground, which can be of huge benefit to your back, knees and legs. The non-slip handle is perfect for use in wet weather and is designed to offer the most comfortable, ergonomic feel for its user, reducing potential arthritis pain in this area.
Invest in a Kneeler
If your arthritis is not too severe, or you must occasionally kneel, a kneeler is a great way to save your knees from the hard floor.
Garden Kneeler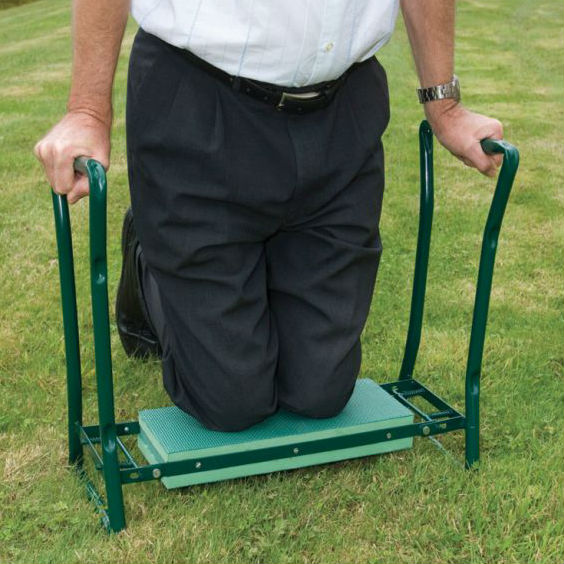 Simple in design but radical in its impact, the Garden Kneeler can make a massive difference to your comfort and capability when gardening with arthritis in your knees or legs. Its padded knee rest is gentle on the knees while raising them to a more comfortable angle. It also features two rigid arm rests which are ideal for transporting the kneeler as well as gently lowering yourself down to reach the ground with as little discomfort or pain as possible.
Use Your Arms and Hands Smartly
If you have arthritis in your hands, wrists or elbows the logic is the same as in your legs: avoid putting unnecessary strain on these areas, and work smart to reduce discomfort. A great tip to reduce strain on your hands and wrists is to spread the load of flat items across your hands and arms. Keeping your elbows tucked in at your sides can help give additional support.
Consider Gloves
There are lots of gloves which have been developed specifically to help those with arthritis in their hands. Increasing circulation, providing gentle therapy, compression and support are all aims of these gloves. There are even gloves which can be used to supplement your grip.
Pro11 Arthritis Gloves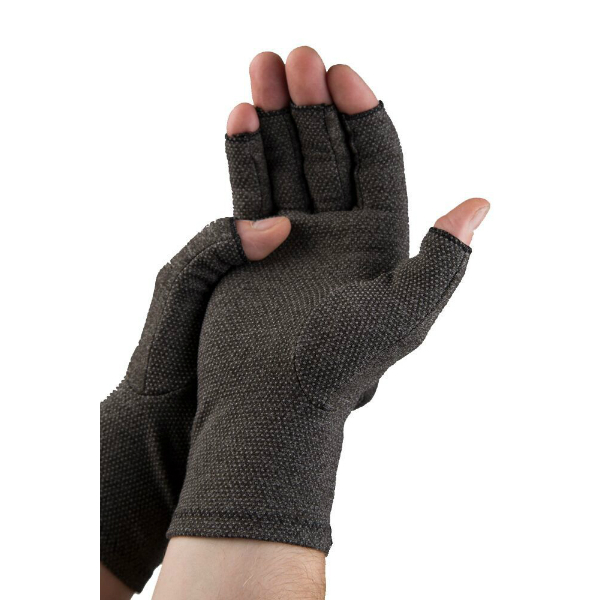 With the aid of mild compression, the Pro11 Arthritis Gloves help to increase blood circulation in the hands. This has the dual effect of keeping your hands comfortable while also keeping them limber, mobile and ultimately more healthy. For the best gardening experience they also include anti-slip dots and exposed fingertips, which help you to maintain a tactile touch.
Thermoskin Arthritis Gloves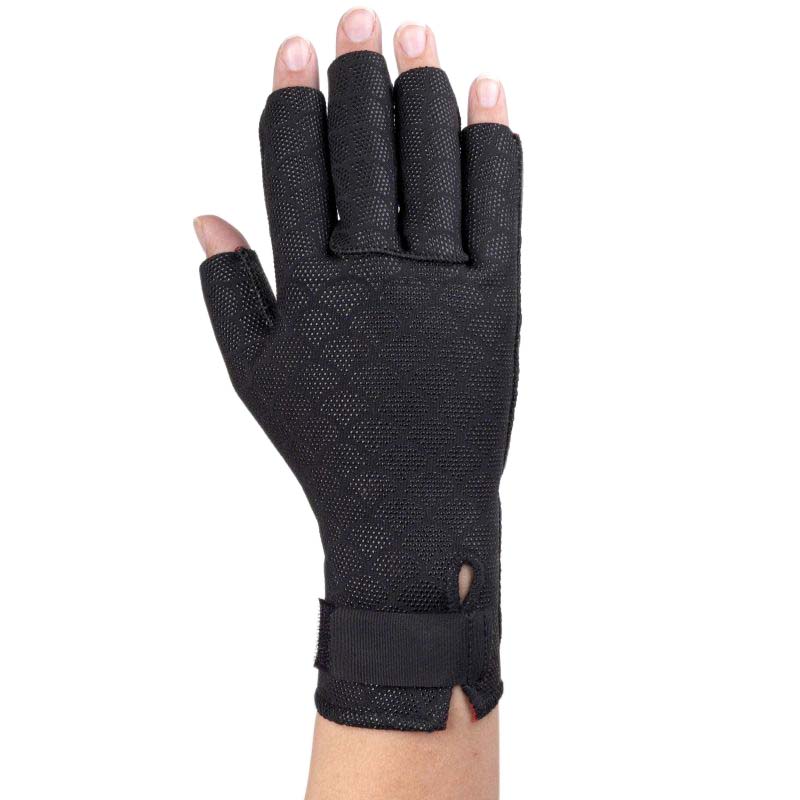 Particularly useful in the colder months, the Thermoskin Arthritis Gloves also utilise compression to reduce the impact of arthritis on your hands. They promote heat retention, but also make use of a breathable, flexible material so you can stay comfortable and dexterous. The Trioxon lining offers exceptional therapeutic qualities, resulting in a drug free route to pain relief.
Gripeeze Multifunctional Grip Gloves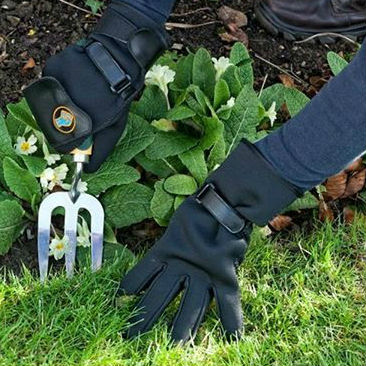 Using a purpose built knuckle strap, the Gripeeze Multifunctional Grip Gloves are able to significantly reduce the strain on your hand when gripping. This is an excellent aid not only for those who find gripping painful or tiring, but even to those who have difficulty holding on at all, since the strap does all the work of holding on for you.
Don't Overexert Yourself
Most importantly: if you begin to feel pain or discomfort remember you can take a break. The absolute worst thing that can happen is you end up injuring yourself, and the harder you work the less forgiving your body will be. On the other hand, if you work at your body's pace not only will you get to enjoy the garden but this vital exercise will help to hold off the worst of your arthritis.
If you have any questions about or suggestions for gardening with arthritis please do let us know in the comments below! Alternatively, you can find us on Facebook and Twitter.
Tags: Aids for Daily Living, Arthritis, Comfort, Gardening, Mobility
Shop Related Products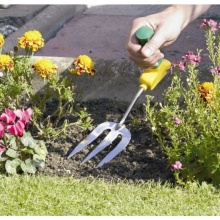 Easy-to-grip gardening tool for loosening soil
Suitable for those with arthritis
Removes strain from the hand and wrist
Non-slip for easy use even in wet weather
---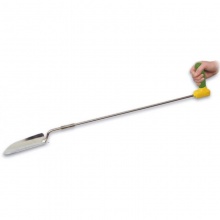 Long easy-to-grip gardening tool for digging
Suitable for those with arthritis or in a wheelchair
Removes strain from the hand, wrist and back
Non-slip for easy use even in wet weather
---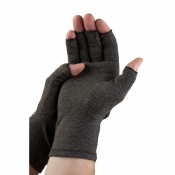 Medically-designed compression gloves
Increase blood circulation in the hands
Warm hands and keep them healthy
Open fingertips for tactile sensitivity
---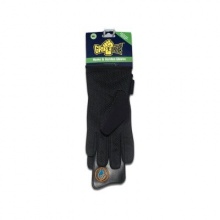 Pair of gloves for increased grip strength and reduced hand pain
For arthritis and other physical/neurological conditions affecting the hands
Hand strap to relieve pressure on muscles and tendons when gripping
Appropriate for light gardening and household tasks