Foot Exercises for Bunions Treatment Without Surgery
Monday, 11 June 2018 | Paul
Did you know that the exact cause of bunions is still unknown? If you're suffering from this common condition, you may have spent your life believing that bunions are a way of your body punishing you for your love of high heels and gorgeous but uncomfortable shoes, yet the fact is that nobody knows for sure why bunions develop. High heels, ill-fitting shoes, and even rheumatoid arthritis do increase the risk of developing bunions, but the reason more often than not includes nothing more than an inherited foot type or a foot injury.
How Do I Know if I Have a Bunion?
A bunion can be easily recognised by a hard-to-miss, bulging bump on the outside of the base of your big toe. Other common symptoms of a bunion include:
Swelling, redness or soreness around your big toe joint
Corns or calluses formed on the base of the big toe
Restricted movement of your big toe
Persistent or intermittent foot pain
If you've been experiencing any one of these signs, read on to discover how you can get rid of bunions in the comfort of your own home. A combination of simple home exercises and easy-to-use toe protectors can help you reshape your feet without surgery.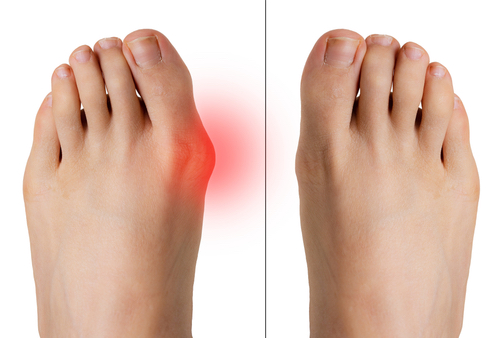 Bunions are caused by bone abnormality
Best Foot Exercises for Bunions
Bunions are caused when the bone or tissue at the joint at the bottom of the big toe moves out of place, which leads to the tissue at the base of your big toe becoming swollen and painful. It's important to understand that exercises can't help you get rid of the bone deformity, but they do relieve symptoms and increase flexibility.
Toe stretches: Stretch your toes by pointing them straight ahead for five seconds, and then curling them under for another five seconds. Repeat the stretch 10 times.
Ball roll: To massage the bottom of your foot, sit down and place a small ball, such as the Blackroll Massage Ball, on the floor under your foot. Roll it around for two minutes.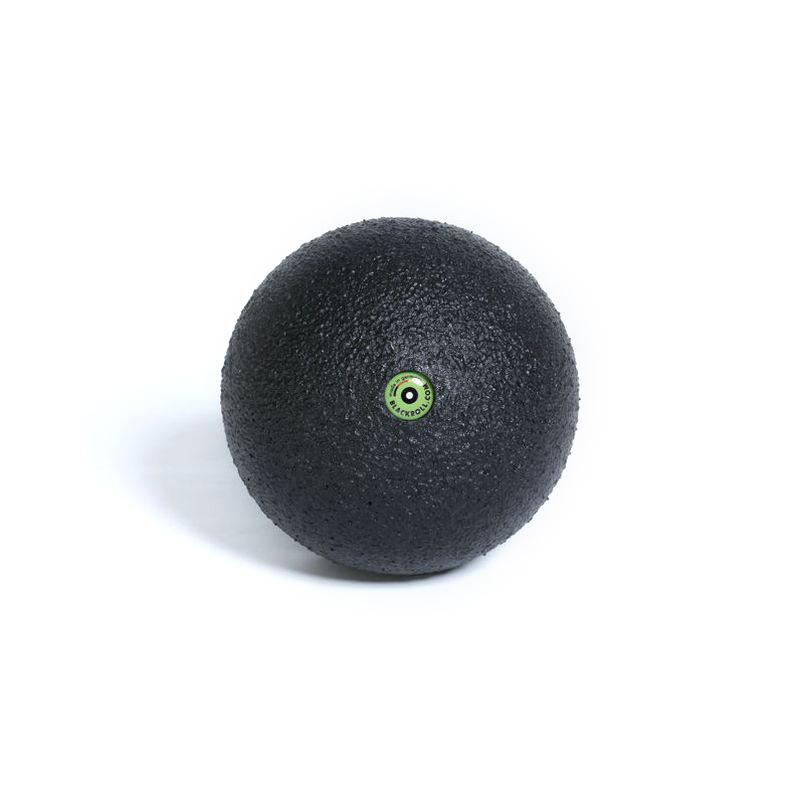 The Blackrock Massage Ball reduces discomfort
Toe flexing and contracting: Press your toes against a hard surface, such as a wall, to flex and stretch them. Hold the position for 10 seconds, and repeat three to four times. Do the same by flexing your toes in the opposite direction.
Stretching your big toe: Use your fingers to gently pull your big toe over into the proper alignment. Hold the toe in position for 10 seconds and repeat three to four times.
Towel curls: Strengthen your toes by spreading out a small towel on the floor, curling your toes around it, and pulling it toward you. Repeat five times.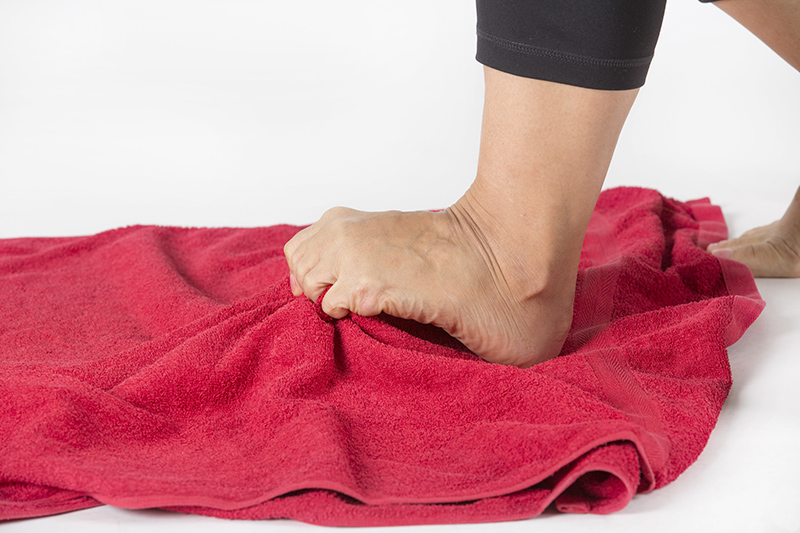 Improve your flexibility with these exercises
Reshape Your Toes and Alleviate Pain
Here at Health and Care, we stock a broad range of products that can relieve the pain caused by a bunion, and even splints that can help realign the joint and minimise the bone deformity altogether. If you're looking for quick pain relief, we recommend giving the following protectors a try:
Pedag Bunion Protector is a super-soft gel pad that alleviates bunion-related pain. It is flexible, tear-resistant and comfortable for walking.
Active Gel Bunion Shield offers superior cushioning that protects against pressure and prevents friction, providing immediate pain relief.
Silicone Gel Bunion Shield utilises low density soothing gel against the metatarsal head, which provides effective protection from pain and rubbing.
On the other hand, it's also possible to improve your condition by realigning the position of the big toe. The following splints are great for both conservative and post-operative treatment of hallux valgus:
Bauerfeind ValguLoc Bunion Splint is a night-time splint that is designed to be worn without shoes. The low-fatigue cushioning increases wearing comfort and protects against pressure points, while its functional design guarantees the perfect fit.
Hallux Valgus Bunion Night Splint is a semi-flexible splint with padded closed cell foam section for extra protection. It is simple to adjust to the required comfort and protection level, and features an adjustable forefoot padded for extra support.
Tags: Bunions, Foot Care, Learn about Conditions
Shop Related Products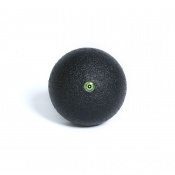 Massage ball for massaging deep muscles
Available in two sizes for small and large tension spots
Water resistant, easy to clean and completely odourless
Suitable for any part of the body
---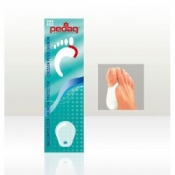 Alleviates pain in balls of feet;
For comfortable walking;
Ideal for bunions;
Flexible & tear resistant.
---
Clean and discreet;

Washable and reusable;

Immediate relief for bunions;

Soft for added comfort during wear.
---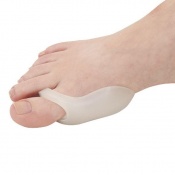 Soothing gel protects bunion area
Conforms to bunion shape to reduce sheer
Comfortable and easy to wear
Ideal for pre and post bunion surgery use
---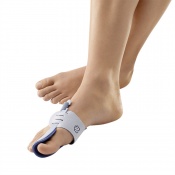 Stabilising splint for big toe alignment correction - ideal for bunions
Great for conservative or postoperative treatment of hallux valgus
Continuously adjustable, to ensure a comfortable, personalised fit
Designed to be worn at home while resting
---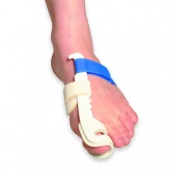 Semi-flexible plastic construction

Adjustable Velcro fastening straps

Available in four sizes for a comfortable fit

Provides excellent protection and support