Fall Hazards in Your Home: How to Recognise and Avoid Them
Tuesday, 7 May 2019 | Paul
In an ideal world, the elderly would live in one-storey houses, with no-rise entries, and completely free of stairs. Because we know that's not always an option, we've come up with this short guide that includes some of the most common causes of falls in the elderly, and suggestions for how you can quickly, easily and cost-efficiently minimise these risks.
You don't have to leave the home you've so lovingly built, move all of your furniture around, or start using only the ground floor of your house to implement these changes. Below is a list of some of the most common fall hazards in your home, followed by solutions for these problems, and suggestions for products that can help you turn these ideas into a reality in no time.
The Living Area
Many fall hazards are present in all areas of the home, including your living room, dining room, bedroom and hallways. These include loose rugs, clutter, messy extension cords, poor lighting, and even pets. If you've started noticing that your legs aren't as reliable as they used to be, or that you tend to bump into furniture more often than you'd like to admit, it's important to get rid of any tripping hazards on your floors, especially in narrow passages.
Our Solutions
Clutter-free floors are essential for preventing falls at home. This includes getting rid of all rugs, loose cables, or even unnecessary low pieces of furniture. Make sure your pathways are always clear of clutter, and the surfaces are never slippery.
Excellent lighting can greatly improve the way you move in the home. Invest in high-quality lighting in all rooms, but especially in the places where you tend to spend most of your time standing up, such as in the kitchen, or in the hallways and stairs.
Installing handrails can help you out in case you ever lose your footing. This Newel 90° Twist Grab Rail is ingeniously designed specifically for staircases, addressing a need for your safety when ascending or descending a spiral element of a staircase, or around the top or bottom end post.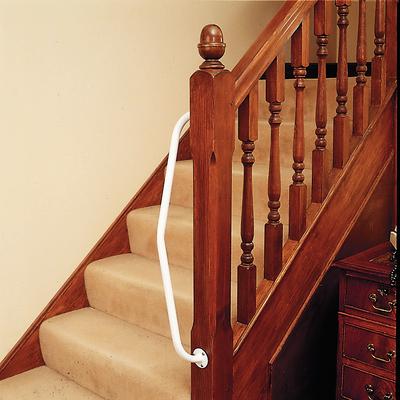 The Bathroom
Falls occur more frequently in the bathroom than they do in any other area of the house. This is due to the wet, slippery surfaces, as well as tripping hazards, such as high bathtub or shower edges. Moreover, the toilet seat is often positioned too low; lowering onto the seat is usually not a problem, but when it's time to get back up, the legs can give out, causing a fall.
Our Solutions
Handrails are a great idea for any area of the house, but are absolutely crucial in the bathroom. You should install at least one rail in the shower or bathtub, and at least one next to the toilet. This Non-Slip Grab Rail is available in six different lengths, so you can easily find one that meets your needs.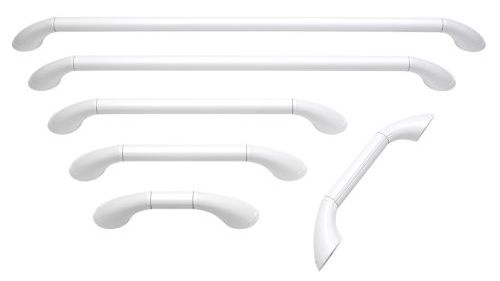 Anti-slip mats are essential for minimising the risk of slipping in the bathroom. You can easily prevent accidents by setting up mats inside the bathtub or shower, as well as in the area where you take your first step when getting our of the shower.
Installing a shower seat can greatly improve the quality of your life. While sitting down when bathing is relaxing for most people, it is an absolute must for the elderly.
Lowering all the way to the bottom of the tub, however is not only uncomfortable, but often physically challenging as well. To solve this very common problem, we stock a broad range of Shower Seats in various dimensions, styles and designs.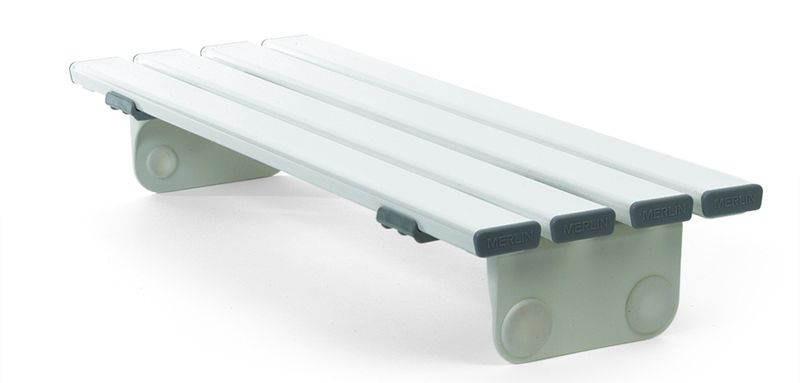 The Kitchen
As we age, our manual dexterity decreases, but the kitchen still needs to remain a place that brings you joy, not frustration. To avoid mindlessly digging for missing items, dropping plates and bumping into unpractical cupboards, it's important you take the steps to ensure easy access to all of the essential items in the pantry. This may include changing to an open shelving design, investing in glass cabinet doors for a clearer overview, or roll-out trays for easier access.
Our Solutions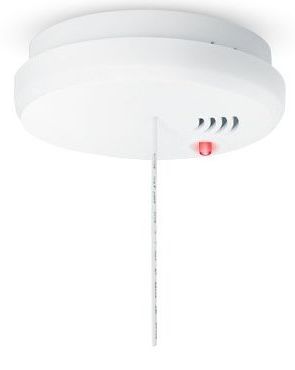 Outside the Home
Just as it is important to avoid falls inside, it's also important to stay safe outside. Cracked pathways and uneven surfaces present the biggest challenge you may face outside your house.
Our Solutions
Repave and reconstruct your pathways if possible.
Create a no-rise entrance by installing a ramp. The Fibreglass Threshold Ramp is perfect for the majority of wooden or UPVC door frames, allowing the door to open and close while the ramp is in position. Moreover, this ramp is suitable for both indoor and outdoor use.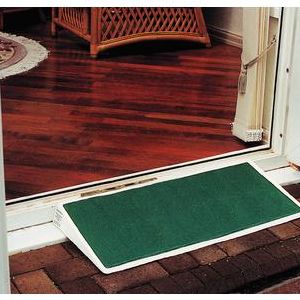 Make Sure You Can Always Call for Help If Needed!
If you live alone, it's essential to have a backup ready just in case something goes wrong. The AmpliDECT 295 SOS PRO Telephone comes complete with an SOS pendant, which can dial your emergency contact at the touch of a button. This simple device is also small enough to be carried around the home completely unnoticed, and always stay with you "just in case".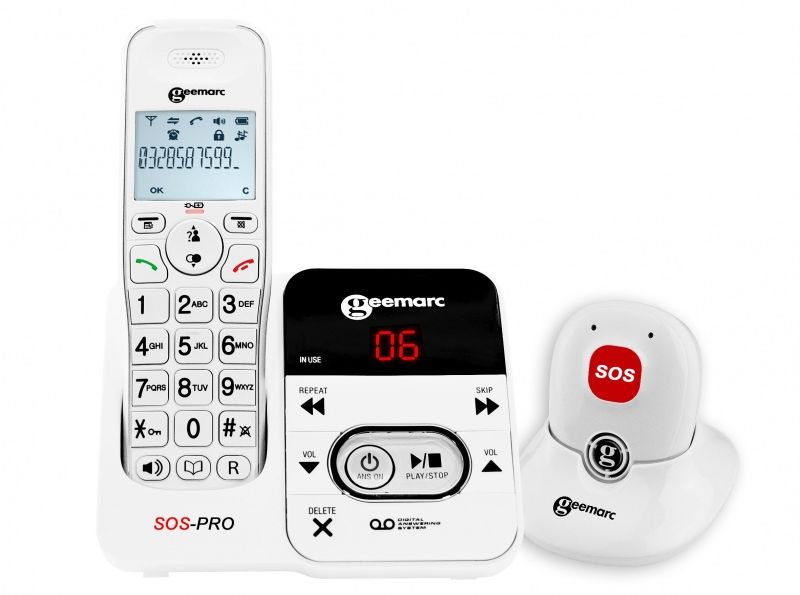 Do you have any more suggestions for how to prevent falls at home? Leave your comment below, or find us on Facebook and Twitter.
Tags: Aids for Daily Living, Elderly Care, Mobility
Curves around a newel post
Allows stairs to be ascended more quickly and easily
Supplied in a durable white epoxy-coated finish
Available in left and right handed versions
---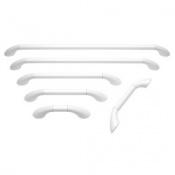 Good grip and extra support;
Available in six different lengths;
Natural and comfortable holding;
Can be horizontal/vertical/diagonal.
---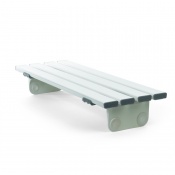 Made of highly durable reinforced PVC
Provides a seated platform to assist bath entry
Can also be used as a seat for over-bath showering
Unique self-locating fixing system ensures secure positioning
---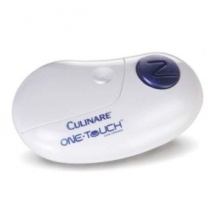 New and improved can opener for those with reduced grip
Capable of opening many style cans over 5.2cm in diameter
One-touch start/stop mechanism for easier use
Long battery life that opens 100 cans
---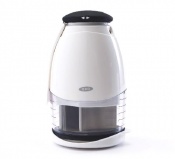 Makes easy work of chopping;
Simple soft knob button;
Splits apart for easy cleaning;
Serving spoon included.
---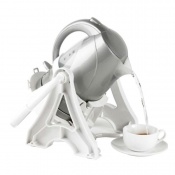 Ideal for those suffering with hand tremors
Rubber feet at the base to prevent sliding
Suitable to use with most kettle styles
Reduces strain on wrists and hands
---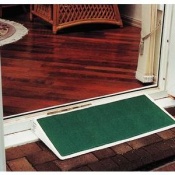 Designed to overcome the majority of wooden/UPVC door frames
Allows the door to open and close when in position
Easy and convenient to set up and remove
Holds a maximum load of 240kg (38 stone)
---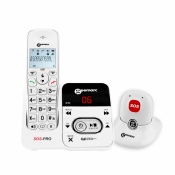 Adjustable receiver volume up to 30dB
Speakerphone with adjustable volume
SOS pendant with volume control
Hearing aid compatible for versatility