Explore Outside the Box with Oru Kayak: Now Available at Health & Care
Tuesday, 2 June 2015 | Paul
Health And Care are incredibly excited to announce our new range: the
Oru Kayak
and
Oru Kayak Accessories
available to order in the UK.
You may have heard of Oru Kayak before. Oru Kayak has bought the outdoors closer than ever before, launching onto the market with their innovative foldable kayak in 2012.

Unlike the inflatable boats which you may have used on holidays as a child, the Oru Kayak is in a league all of its own. The Oru Kayak tells us to 'Explore Outside The Box' and we couldn't agree more.

The Oru Kayak range is used by both beginner-level and expert's kayaker's. It is ideal for fun day trips in the ocean or paddling on picturesque lakes. You can choose from the Bay or the Bay +.

Oru Kayak Accessories
Choose from a range of Oru Accessories for your kayak. The Oru accessories are all designed to make your kayak experience more fun and accessible.

Oru Pack
You have the option of ordering the Oru Pack, a light-weight yet durable pack which lets you carry your Kayak on your back.
With the Oru Pack you can hike to that remote lake you can't get to by car. The design is ergonomic and comfortable. We suggest using this if you are checking your kayak in as luggage while travelling for extra protection.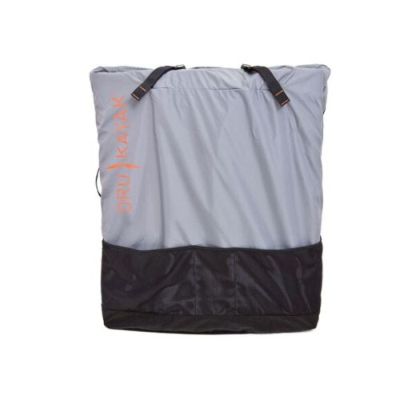 Oru Float Bags
The Oru Float Bags (Pack of 2) are designed to add that extra level of peace of mind while paddling. While Oru Kayak's are naturally buoyant, the Oru float packs will ensure you stay afloat if you start to take on water. They are super simple to use, and true to innovation easy to assemble.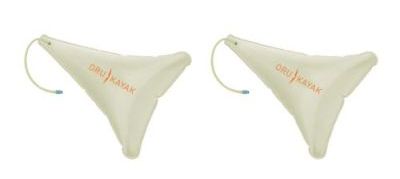 Oru Paddle
The Oru Paddle matches the Oru Kayak. The paddle breaks down into four pieces and can be stowed away easily after use. The sleek, white design of the paddle matches the Oru Kayak perfectly.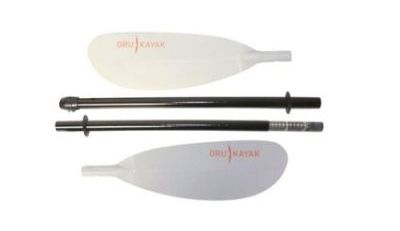 Oru Lights


Perhaps our favourite accessory of all is the Oru Lights. They come in a pack of 4 and when in use transform your Oru Kayak into a breathtaking, floating lantern. See for yourself below.

Oru Lights transform your Kayak

The Oru Kayak Lights are Solar Powered: Charged in a few hours
Oru Kayak is easy to store
Oru Kayak has solved a problem many of us have when wanting to buy a new fitness product: a severe lack of storage space. It is hard enough finding a couch that fits the living room, let alone room for a kayak!
The Oru Kayak folds up into its own carry case, eliminating the need or stress of finding a place to store your newest addition to your fitness product or kayak collection.

Oru Kayak: From Box to Boat in Minutes
The Oru Kayak folds up origami-style into your ready-to-use kayak in mere minutes! When you're done paddling it simply folds down into a carry case. The Oru Kayak carry case can then be stored with ease, put in the boot of your car to get to your paddling destination (yes that is right, it is in the boot of a car) or even checked in as luggage on a plane.

Many fans of the Oru Kayak explain it provides motivation to get out and paddle on the water more often because it is that easy to use, assemble and store. It is easier than before to get places and has eliminated the fuss of putting your 12 foot kayak onto roof racks. With the Oru Kayak range there is less time fussing and more time paddling.
Oru Kayak 2015 Models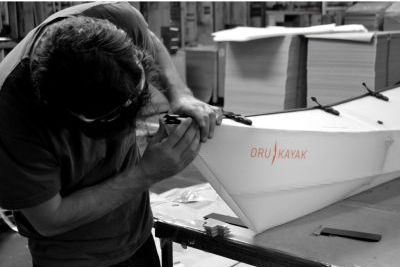 The 2015 models of the Oru Kayak present to users a new standard for portability and convenience. They include bow and stern improvements, durability of buckles and a visual guide printed on the skin to make the set-up more intuitive.
We have both the Oru Bay Foldable Kayak and the Oru Bay Plus Foldable Kayak available to order.
The Oru Bay is a foldable kayak with is 12 feet of pure grace on the water which then folds down into a portable and compact 26 pound box. It is portable and lets you get right to the water's edge with ease and is ideal for use by beginners and expert kayakers.
The Oru Bay Plus features all the features loved on the Bay, but with added design additions for increased comfort and style.
If you have any questions about our new range of Oru Kayaks, please contact customer care on 020 7720 2266 and we will be able to assist. See the Oru Kayak range below: