Does Magnetic Therapy Work?
Tuesday, 16 May 2017 | Paul
Magnetic therapy is an ancient practice, dating back at least 2000 years, and includes using the power of static magnets to achieve numerous health benefits. The whole idea is based on the fact that iron makes up about 4% of our blood content and every ion in our cells produces an electrical impulse.
This makes up our bodies' own electrical field, which means that when the negative side of the magnet is placed on a painful area of our body, it draws fresh oxygenated blood to that area. As magnets are alkaline, this counteracts any acidity in our bodies caused by disease. Also, magnetic therapy purportedly improves circulation, accelerating healing and recovery.
What Are the Benefits of Magnetic Therapy?
Magnetic therapy has numerous positive effects on the human body, including:
Relieving pain associated with a range of conditions and causes
Helping heal soft tissues
Promoting peaceful sleep, as the magnets influence the production of the hormone melatonin
Increasing the production of endorphins, the natural painkillers
Increasing mobility, easing daily movements and reducing stiffness
Is This True?
As with any alternative practice, there are groups of people who swear on the healing power of these magnets. Common magnetic therapy includes magnets integrated in various bracelets, necklaces, rings, shoes inserts and even pieces of clothing.
On the other hand, there are the sceptics who believe in no such nonsense and claim all the benefits are based on the placebo effect and nothing more. So, does magnetic therapy actually work?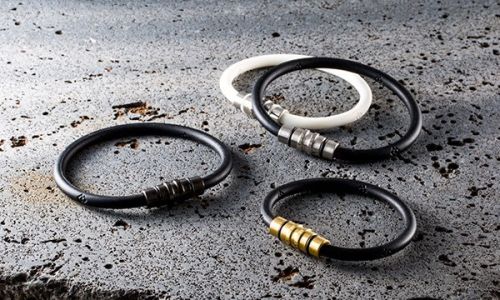 A selection of stylish and subtle magnetic bracelets
A Study from the University of Virginia
After years of non-conclusive results, two researchers from the University of Virginia – Thomas Skalak, professor and chair of biomedical engineering at University of Virginia and Cassandra Morris, former Ph.D. student in biomedical engineering – decided to explore the science behind magnetic therapy a bit more thoroughly. They initially investigated the effects of magnetic therapy on microcirculation (which in layman's terms is blood flow through tiny blood vessels) with the help of rats.
They placed magnets of 70 milliTesla (mT) field strength near the rats' blood vessels and found that the force had a significant effect. The vessels that had been dilated constricted, and the constricted vessels dilated, implying that the magnetic field could induce vessel relaxation in tissues with constrained blood supply, ultimately increasing blood flow.
This important discovery led them to their second research. Since dilation of the blood vessels is often the main cause of swelling at sites of trauma to soft tissues, limiting blood flow in such areas could potentially reduce swelling. Their research, published in the November 2007 issue of the American Journal of Physiology, yielded affirmative results.
In the study, the researchers treated the hind paws of rats with inflammatory agents in order to simulate tissue injury. Then, magnetic therapy was applied to the paws. According to the study, magnets can significantly reduce the swelling of injured tissue and speed up the recovery process.
"If an injury doesn't swell, it will heal faster—and the person will experience less pain and better mobility," says Skalak.
Trion:Z Magnetic Therapy Bracelets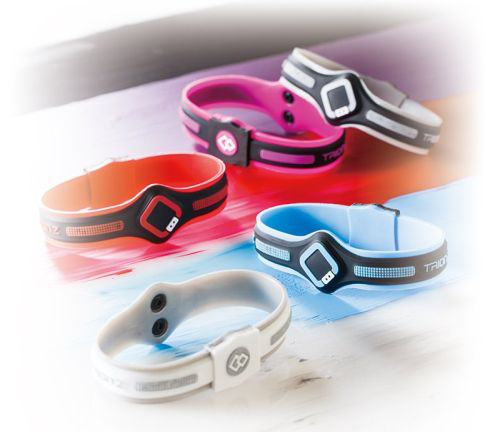 Trion:Z's Maxi Loop Bracelets
Most commonly used therapeutic magnets measure 400 to 800 Gauss. The Trion:Z magnetic health gear uses anisotropic, neodymium permanent magnets with the strength of at least 1000 Gauss. Stronger magnets increase the blood flow even more, which increases oxygenation and higher levels of anti-inflammatory white blood cells. This helps remove toxins from your body faster and speed up your healing process.
If you are still a stranger to magnetic therapy, check its effects with a stylish and discreet Zen Loop Solo magnetic bracelet.
Magnetofield Electromagnetic Therapy Unit
The Magnetofield is a versatile piece of professional equipment that provides safe and effective electrotherapy, has no side effects and can be used in the comfort of your own home. It even features a portable design, which means you can take it with you wherever you go.
It works to counteract acute and chronic diseases through the emission of electromagnetic waves to the affected area. The Magnetofield is suitable for a wide array of conditions, including:
Arthritis
Osteoarthritis
Neck pain
Bruises
Urogenital dysfunction
Sprains
Fractures
Lower back pain
Neuralgia
Osteoporosis
Circulatory problems
Skin problems
Respiratory problems
Muscle strain
Stress
Nervous system disorders
Tendonitis
So if you want experience magnetic therapy at its full capacity, try out the Magnetofield.
Are you a believer in the healing power of magnets? If so we'd like to hear from you! Leave us a comment below or alternatively, find us on Facebook or Twitter.
Tags: General Health, Great Gifts, Hand and Wrist Pain, Pain Management