Do Air Purifiers Work?
Monday, 14 January 2019 | Paul
It's no secret that here at Health and Care we are great advocates for air purifiers. Simply put, we think they work. If you suffer from allergies or asthma, or if you are easily affected by allergens and airborne contaminants, an air purifier can ease your breathing and have an immense impact on your overall well-being.
Since you made it all the way here, you're probably considering getting an air purifier yourself. This is great news, but it's important to have realistic expectations, and not fall prey to false promises of what an air purifier can actually do. This short article is here to help clarify how an air purifier works, explain how you can benefit from it, and teach you how to recognise a high-quality air purifier. We hope answering these essential questions will help you decide whether or not an air purifier is worth the investment.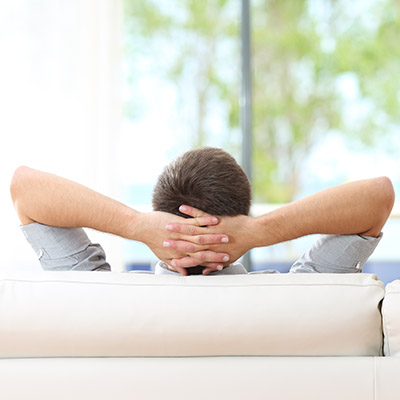 What Can You Expect from an Air Purifier?
To a certain degree, we are all prone to looking for quick fixes and hoping a simple device will immediately improve our health, and our mood. While an air purifier does not work miracles, it can be a good investment in your health. Some of the best reasons to get an air purifier are:
You suffer from allergies or have asthma.
You get sick easily or are prone to infections. Air purifiers can trap harmful airborne toxins that cause sickness.
You want to ensure your body stays free from airborne toxins.
The best reason for getting an air purifier is knowing you actually need one. If you're not easily affected by allergens and other contaminants, it's important to be aware of what an air purifier is not:
An air purifier can't replace vacuuming and dusting.
An air purifier is not a room freshener, and will never replace good housekeeping.
An air purifier is not the ultimate solution for your allergies.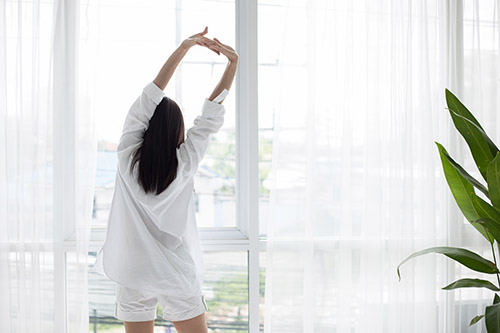 What Is an Air Purifier?
In a nutshell, an air purifier is a device that removes contaminants from the air in a room. How this is done is what separates high-quality air purifiers from poor-quality air purifiers. So if you've ever wondered why certain air purifiers are a lot more budget-friendly than others, it's good to know that it has to do with more than just their size and stylish design. Essentially, there are six types of air filters:
HEPA Air Purifiers
High efficiency particulate air purifiers trap up to 99.9% of particulate matter larger than 0.3 microns, which means that they catch even the things you can't see. They will easily filter out bacteria, chemicals, and viruses, without relying on harsh chemicals. Needless to say, if you're serious about improving your health with an air purifier, this is what you should be aiming for.
Ionizers or Negative Ion Air Purifiers
Negative ions are negatively charged oxygen atoms that can, thanks to their charge, attack pollen and dust like magnets. Once the ion is weighed down by the particulate matter, it's supposed to get stuck to the ground or wall.
This may sound like a perfectly natural, healthy solution, but it's actually far from it. Because ionizers are not able to absorb or eliminate harmful particles, they move them to solid objects, leaving them for you to be exposed to. Eventually these particles become lose again and reenter the air, essentially rendering the air purifier useless.
Activated Carbon
Activated carbon became popular in the early twentieth century, when it was used to clean water and take colouring out of sugar-based products. During World War I it started being used in gas masks, as researchers learned it could protect soldiers from poisonous gases.
Today activated carbon is used in the best air purifiers on the market, as it can capture a range of pollutants, from chemicals to gases, smoke, and even odours, without the fear of them being released back into the environment. Activated carbon filters are ideal for those who are extremely sensitive to poor air quality, such as children, the elderly, or asthma sufferers.
Electrostatic Filters
Electrostatic filters are similar to HEPA purifiers, but use an electric charge to trap particles travelling through the air. These air purifiers are one of the most innovative and effective filters currently available on the market, and can remove everything from pet dander to smog and pollen from the air.
Ultraviolet Rays
While UV filters can eliminate germs, bacteria and viruses, they will not remove particulate matter. What's worse, some UV air purifiers can even convert oxygen and water molecules into ozone and hydroxyl. Ozone can be extremely harmful for you, so if you're considering buying an UV air purifier, it's important to find one that actually minimises the amount of ozone in the air.
Ozone Purifiers
Last but not least, certain air purifiers actually work by producing ozone. While many manufacturers claim ozone purifiers are perfectly safe and effective, we suggest you avoid them at all costs. These purifiers are not only inefficient, but exposure to ozone can trigger asthmatic reactions, and even scar the lungs.
How Can I Find the Right Air Purifier?
As you've learned so far, not all air purifiers are created equal. HEPA air purifiers, activated carbon filters and electrostatic filters are all great options when looking for a good air purifier. On the other hand, make sure to stay clear of ionizers, UV filters, and ozone purifiers.
If all this seems a bit much to chew on, we have a few very straightforward recommendations for you. Our air purifiers are of the highest possible quality, so you can rest assured they will not only get the job done, but do it with maximum efficiency too.

Beurer LR200 Compact Air Purifier
With its compact dimensions, the Beurer LR200 Compact Air Purifier is perfect for smaller homes, or travel. It uses the same three-layer filter system as its larger counterpart, and features automatic switch-off, a timer function, and a choice of three levels of intensity.

Beurer LR330 2-In-1 Comfort Air Purifier
If you're looking for something extra to purify and freshen your home, this Beurer LR330 2-In-1 Comfort Air Purifier is the ideal choice. It offers the combined function of air cleaning with a three-layer filter system, and humidification through cold evaporation, ensuring maximum air quality at all times.
Do you have any questions about the different types of air purifiers? Please don't hesitate to let us know in the comments below, or find us on Facebook and Twitter.
Tags: Aids for Daily Living, General Health, Breathing, Nasal and Sinus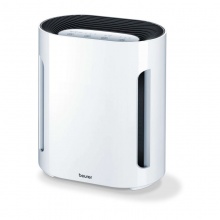 Air purifier that ensures a healthy indoor environment
Suitable for room size of up to 28m²
Outstanding filter performance of 99.5%
Compact size is ideal for smaller homes
---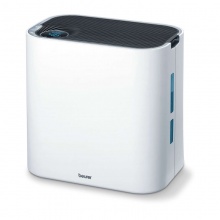 Household device that provides air cleaning and humidification in one
Suitable for use in rooms of up to 35m²
Removes dust, animal hair, odours, pollen, bacteria and viruses
Supplied with a 3-year manufacturer's warranty